VK Jewels Fast And Furious Vin Diesel Inspired Cross Rhodium Cubic Zirconia Alloy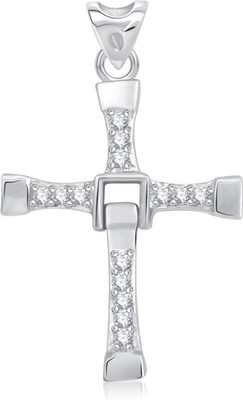 MRP - Rs. 1495
Price - Rs. 184
product description
This VK Jewels Fast And Furious Vin Diesel Inspired Cross pendant of lord is developed with pure dedication which creates divinity and consecration towords a lord.
The model of the god pendant is made of CAD/CAM design which gives look of real jewellery.
This god pendant has high end fashion design which has elegance and style.
CHAIN NOT INCLUDED.
Pendants & Lockets
From Amazon