Trink Screen Guard for Lenovo A859(Pack of 1)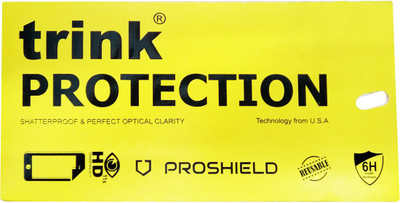 80% OFF
₹ 199.00 @ Flipkart
Trink is the Latest Japanese Technology based unbreakable extra protective tempered glass which can also be reusable after its removal. Its 6H super hardness 11x-HD transparency PLUS scratch proof PLUS water proof PLUS anti-breakable PLUS HD scratch resistance PLUS reusable PLUS advanced silicon adhesive perfect adhesive PLUS surface hardness 6H PLUS anti-fingerprint oil coating avoid spots and reduce the fingerprint on your screen PLUS anti-shattered film(High Silicon Coated) PLUS the most flexible tempered glass cover to protect you phones.
Color:   Transparent
Price:   199.00
---
Similar Products
Trink Impossible Screen Guard for Lenovo A859(Pack of 1)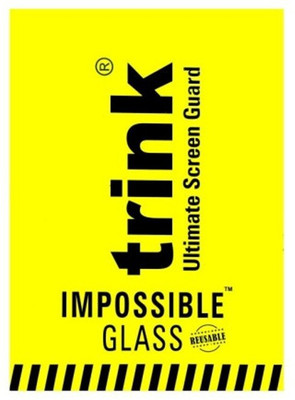 70% OFF
₹ 299.00 @ Flipkart
High Quality Clear Guard screen protector Pro shield is without a doubt one of the best screen protector you can get for your phone. It's an unmatched screen protector that will provide you the best visibility of your retina display while protecting from damage, Premium guard is made to protect the LCD from damage and scratches with specially processed material that has been reinforced to increase shock absorbency. The entire surface of the guard is transparent and the back side is covered with a strong silicon adhesive for easy installation. When installed, there are no gaps between the LCD and the glass which means the touch screen's sensitivity is unaffected. Made from a special reinforced processed material are designed and built to withstand any external damage and scratches. To ensure the touch screen sensitivity of your device is not affected, the back of the screen protector is covered with a strong silicon adhesive for easy installation and prevention of any gaps between your device and the screen protector. SIX LAYERS OF PROTECTION - Screen protector is made of chemical processed film which has excellent window display high sensitivity and comfortable touch feeling. Anti-Fingerprint oil coating avoid spots and reduce the fingerprints on your screen. Surface hardness 6H. Slim screen protector film only 11xHD. A.S.F Anti-shattered film (Highly silicone coated). Advanced silicone adhesive perfect adhesive. Absorbs 5 times more impact energy than normal screen protector. Thin as 3 sheets of printer paper.
Brand:   Trink
Color:   Transparent
Price:   299.00
---