Novo Style Flip Cover for Samsung Galaxy M20 Plating Mirror Flip Magnetic Case with Stand(Blue)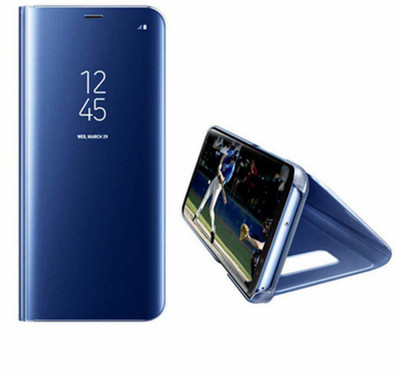 MRP - Rs. 2499
Price - Rs. 549
product description
You can only view the information after installing app Phone flip cover is just a display function, it does not support the touch operation.For example, you can not directly answer the phone through the front flip cover .Display option will work only when you install app.
Semi Transparent design allows information to be visible without opening the flip.
QR Code reader App Scan the QR Code given with the product.
Novo Style Designer Branded Flip Case Creation case that is not only super protective, but enhances the look of your Phone.
Be different Now.
You had already purchased a Top and best phone available in India.
Now its time to show it.
Buy a Real Designer Case that is not only super protective, but also enhances the look of your all powerful and gorgeous Phone.
Let people have a jaw dropping view at you when you draw your phone out in public.
Keeps your Phone safe & protected in style, Made From Poly Urethane/ Rubberized Plastic, Protect your Phone from scratches, dust and finger prints, Compact, light-weight and durable.
All controls and slots are fully accessible.
you may also like