SITSAT Edge To Edge Tempered Glass for SAMSUNG GALAXY S8 PLUS(Pack of 1)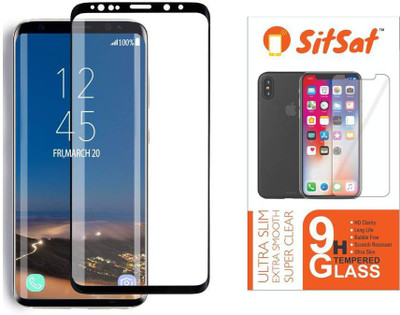 MRP - Rs. 799
Price - Rs. 469
product description
SITSAT Tempered Glass comes with 9H Hardness which comes with Scratch Resistance Feature to protect your mobile cell in the best possible way.
It comes with HD Sensitivity which ensures that you experience the High Responsive Screen Touch.
It also ensures that you experience ultra high clarity while you operate your cell phone.
SITSAT Tempered Glass is the 2nd name of 6D quality tempered glass which covers full screen from edge to edge and in turn ensures the non-entry of any dust present in the environment.
We, at SITSAT, always treat our customers as the alternate face of God who give us income to survive so we do not miss any chance to serve the God, and that's why SITSAT Tempered Glass comes with an user manual so that customer can themselves apply the tempered glass to their phone and save some money that they would had to pay for the quick and easy installation.
We also give some items or you can also say tools which will help you in the installation process inside the package.
Please note that we don't compromise with the packaging of the parcel delivered to you for some cents and ensure that there does not happen any damage to the product during the shipment process and you receive the parcel as it is.
This also ensures that our customers would not have to waste their time in placing the replacement request on customer care as your time is very precious to us.
you may also like