BIZBEEtech Back Cover for Samsung Galaxy J7 Prime(Black)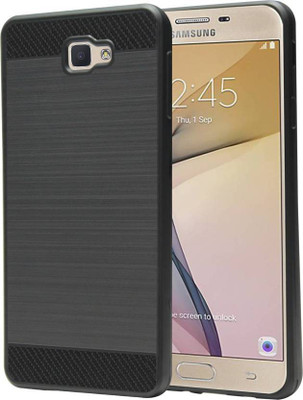 68% OFF
₹ 159.00 @ Flipkart
Premium quality case cover to protect and make your mobile look even more stylish. Protects your phone from scratches and scuffs. Dirt proof and scratch proof, static resistant, precision melded for a perfect fit. Perfectly designed case for your mobile. High quality genuine material and durable quality. Easy to install and remove. Completely protect the mobile phone from dirt, scratch and bumps. Perfect to use in any outdoor activities or travel to protect your phone. The cover makes your mobile unique, useful and practical. And the reinforced sides provide firm support and protect the mobile.
Color:   Black
Price:   159.00
---
Similar Products
Unistuff Back Cover for Samsung Galaxy J7 Prime(Brown, Magnetic Case)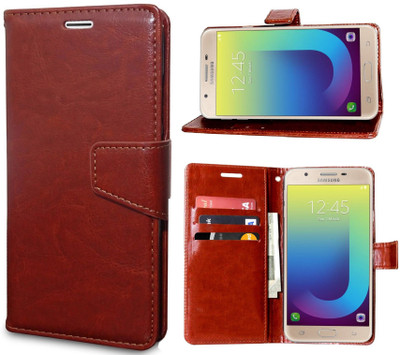 84% OFF
₹ 229.00 @ Flipkart
Unistuff introduces its uniquely designed premium PU Leather Back Cover for Samsung Galaxy J7 Prime . Having extremely thin profile, it's ultra slim folio style Back case keeps your phone protected with minimum added bulk. This mobile phone Back cover is designed for safety as well as convenience. Say goodbye to pesky gaps and loose edges! Rubberized back casing couples with a durable, high-grade PU Leather Exterior flap providing comprehensive protection for your phone. Precise cutouts for speakers, camera and other functional ports with firm fitting allow you to easily access all ports and functions, without taking off the case, giving 100% protection without obstructing functionality. It features 4-corner protection, sides and screen protection, and a raised lip to protect the screen. The Back cover case is made to protect against life's not-so-expected moments. The robust A-Grade material with a soft micro fiber coating on the inner lining provides the right amount of cushioning to your phone without adding the bulk and maintaining its sleek design. No more tiny dust particles out to attach your phone! Innovation in Technology - A built-in stand is a must-have feature with any Back cover. Use the built-in stand to set your hands free for video chats or set it on the table to entertain the kids with Youtube and more. It also comes with easy storage capability - The flip cover comes with 3 Credit/Debit Card Slots and 1 Side Money/Voucher Pouch. Durable Wallet Design features two convenient slots to store your card and a side-wise pocket to store some cash. You also get an ID slot where you can carry your ID card or even a picture of your loved one's. Nevertheless, the product too has embossed Unistuff products under F-Assured tag comes with seal of quality so that you get exactly what you ordered.
Brand:   Unistuff
Color:   1 Cash Slot/3 Debit Credit Card Slot, Executive Brown, Magnetic Closure
Price:   229.00
---
Dreamcase Back Cover for Samsung Galaxy J7 Prime(Multicolor, Dual Protection)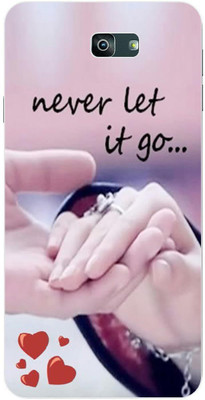 70% OFF
₹ 149.00 @ Flipkart
These Designs On The Cases Are Designed By "Dreamcase" This Designer Case Allows Easy Access To All Buttons Controls. This Cover Designer Case Cover Is Attractive, Comfortable, Light Weight And Has Unique Design It Perfectly Fit And Protects your Mobile. Easy To Install And Remove. High Quality Finished Case
Brand:   Dreamcase
Color:   Multicolor
Price:   149.00
---
MBCASE Back Cover for Samsung Galaxy J7 Prime(Black, Hard Case)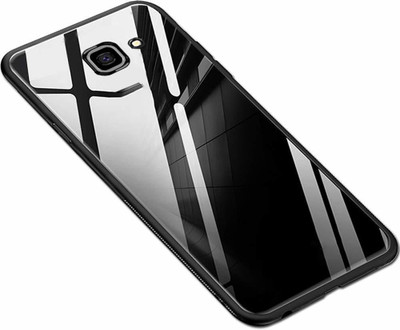 82% OFF
₹ 229.00 @ Flipkart
This cover gives best looks to your phone with glass back shine and Black soft sides to make the phone stylish and classy. This cover protects your phone from scratches and also protects if your phone fall.
Brand:   MBCASE
Color:   Black
Price:   229.00
---
Flipkart SmartBuy Back Cover for Samsung Galaxy J7 Prime(Black, Silicon)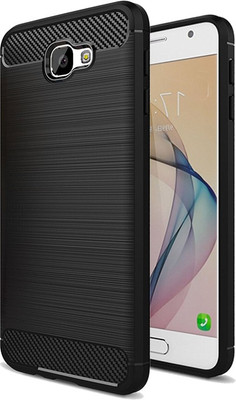 83% OFF
₹ 99.00 @ Flipkart
Flipkart SmartBuy introduces its Rugged Armor TPU Case With Anti Shock Corners. It provides great protection to your phone and make your phone stand out in the crowd by enhancing its looks. It has high quality eco friendly materials, unique textures on back and perfectly fits to your phone.Rugged Armor & Slim Case:Flipkart SmartBuy Rugged Armor Series case provide 360 degree protection to your device while maintaining its slim profile. Its unique Air Cushion Technology and shock proof corners make your phone impact resistant from all sides on a drop.Raised Lips for Camera and Screen:Rugged Armor Case gives your phone an all round protection. Its intelligently designed upper lips extend over the sides of the phone to give an extra safety to your screen and camera on a fall and when kept down on a flat surface.Perfect Fit: Flipkart SmartBuy Rugged Armor Case is made in mould designed especially for your phone model so it takes care for smallest details of your phone such as sensors, protruding camera, speakers etc..Unique Brushed Silk & Carbon Fibre Texture: Every Rugged Armor case has Unique Smooth Silk Brushed Texture and carbon fibre with glossy accents on the back side to enhance the looks of your phone and make your phone stand out.Flexible, High Quality Material: Made up of high grade environment TPU materials that are non toxic & odour free to protect environment and also does not affect your health unlike other Cheap cases. Also, it is highly flexible and made up of tough material which is random deformation & tear free.Easy to remove & install, anti finger print, anti scratch & washable.
Brand:   Flipkart SmartBuy
Color:   Black
Price:   99.00
---
Esurient Back Cover for Samsung Galaxy J7 Prime(Transparent, Grip Case)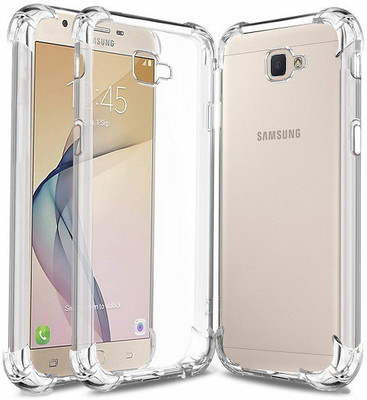 74% OFF
₹ 129.00 @ Flipkart
Ultra Thin Protect your phone from scratches and dents with this back cover Dust free washable Fingerprints Free. Matte finish smooth feeling in hands. Made from high Quality Polycarbonate and Rubber Material Easy to install and remove from your mobile with hands. All buttons and jacks are accessible through the cut-outs. Durable & Flexible material makes fitting and removing the case much easier High quality and nicely made for maximum durability and protection.
Brand:   Esurient
Color:   Transparent
Price:   129.00
---
Unique Creation Back Cover for Samsung Galaxy J7 Prime, Samsung Galaxy On Nxt(Multicolor, Hard Case)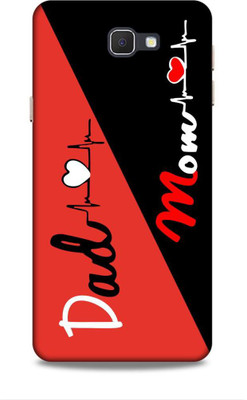 84% OFF
₹ 199.00 @ Flipkart
The Unique Creation Hard Case For Samsung offer the perfect combination of protection and style for your phone. The hard polycarbonate shell made of superior grade plastic keeps the phone safe from falls, bumps and wear and tear while the premium curated collection of designs lets you express your style with flair. It is designed with the appropriate cutouts for the speaker, camera and other ports to provide the best performance both in terms of functionality and safety. Furthermore the back case gives you a nice grip and the case is precision moulded with no seams or sharp edges.
Brand:   Unique Creation
Color:   Mom Dad, Multicolor
Price:   199.00
---
Mobile Mart Back Cover for Samsung Galaxy On Nxt, Samsung Galaxy J7 Prime(Grey, Shock Proof)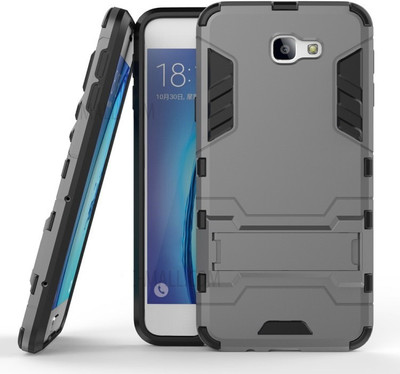 87% OFF
₹ 259.00 @ Flipkart
Mobile Mart Presents the Shock Proof Back Cover Case. The outer poly carbonate layer features a rugged grenade molded design, delivering a surplus of protection. The inner layer combines a glossy and matte TPU for an eye-catching effect. Together the layers provide a durable, shock absorbing design withstanding even the worst drops and bumps. Collapsible stand lets you watch video or video chat at just the right angle. Fighting for phone protection, the Warrior case combines dual layers and a media stand for unparalleled power It has Soft TPU material inside for holding the phone. It's protects the phone from bumps and scratches. Overall this is the best case of its type.
Brand:   Mobile Mart
Color:   Grey
Price:   259.00
---
Roxel Back Cover for Samsung Galaxy J7 Prime(Pink, 3D Case)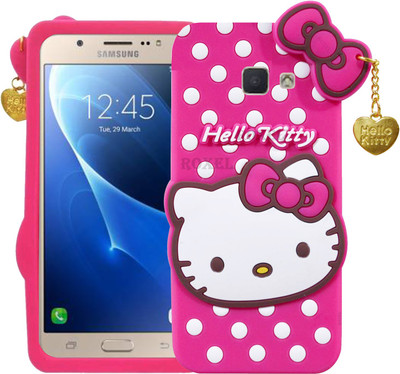 74% OFF
₹ 259.00 @ Flipkart
ROXEL ACCESSORIES 100% Brand New Product And Provied a Good Quality and Unique Cases For Your Smart Phones Samsung Galaxy J7 Prime,Roxel Hello Kitty Back Cover Made of Rubber & silicon material, yet it's light and durable Protect your Phone from scratches, shocks and collisions All buttons and connection port are accessible after attachment Have a good quality back cover Cases Specificatioion. This Case Is It Would Give Your Mobile A Slim Look, Easy To Handle, Easy To Install. Easy access to all controls & buttons.Hard Back quality material, protects your phone from bumps, damages and cracks..
Brand:   Roxel
Color:   Cute Hello Kitty Soft Tpu Case Girls Case Pink
Price:   259.00
---
Spicesun Back Cover for Samsung Galaxy J7 Prime(Gold, Black)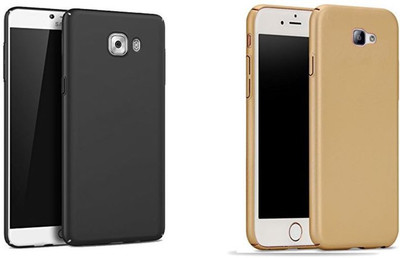 80% OFF
₹ 199.00 @ Flipkart
THIS IS ONLY FOR Samsung J7 Prime .and to Avoid dust, dirt & Scratches .This back cover have perfect cutouts for camera,speaker,mic and charging ports.
Brand:   Spicesun
Color:   Black, Gold
Price:   199.00
---