CRodible Front and Back Screen Guard for Apple iPhone 6s Plus (Rose Gold, 32 GB)(Pack of 1)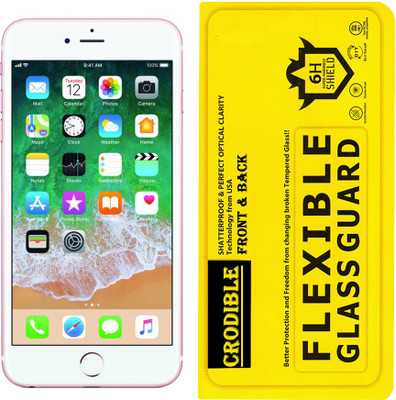 MRP - Rs. 499
Price - Rs. 229
product description
IMPORTANT: This is not a normal Screen Glass looking tempered glass.
This Protector is Shatterproof hence better than a normal tempered glass which gets cracked easily.
it is a unscratcable, hammer proof hammer glass made with chemically treated glass.
fully flexible and 0.26 mm super thin where normal tempered glass are more than 0.50 mm thick.
both face covered with removable black plastic film which can be removed by the time of installation in the mid the glass protector placed.
It has been engineered with fingerprint & oil resistance to help keep the screen feeling clean, looking clear and easy to clean if needed.
you may also like