Cello Checkers Set - 300 ml, 650 ml, 1200 ml Plastic Pickle Container & Salt Pepper Container, Spice Container, Fridge Container, Tea Coffee & Sugar Container, Utility Box(Pack of 18, Clear)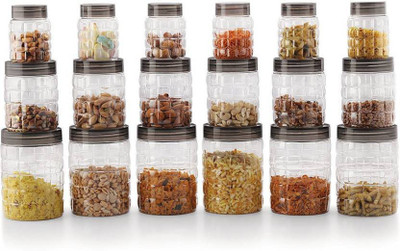 MRP - Rs. 1090
Price - Rs. 649
product description
Cello Checker Air Tight PET Containers are free from any kind of odour.
Keeps Contents fresh for long.
Ideal for dry food, pulses, spices.
This air tight Canister is free from BPA (Bisphenol A), which causes health hazards when it comes in contact with food and liquids.
Ensuring a healthier lifestyle using Bisphenol A free Products.
you may also like