Density Men Blue Sandals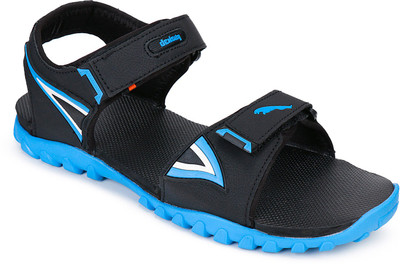 66% OFF
@ Flipkart
Check Price @ Amazon
Color:   R.Blue
Size:   8
Price:   335.00
---
Similar Products
Aadi Running Shoes For Men(Black)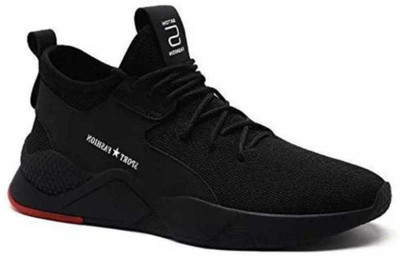 72% OFF
₹ 279.00 @ Flipkart
Check Price @ Amazon
Brand:   Aadi
Color:   Black
Size:   9
Price:   279.00
---
Chevit 445 Sports Shoes (Walking & Gym Shoes) Running Shoes For Men(White, Blue)
26% OFF
₹ 369.00 @ Flipkart
Check Price @ Amazon
Crafted with imported Mesh, Synthetic, this pack of shoe is durable and lightweight that will make you go through the daily jostle in an easy way. The design of this shoes is fashionable and can be worn for every use. Chevit presents a new age casual loafers, Running shoes, Sneakers Shoes best suited for casual and outdoor lifestyle wear for Mens. Comfortable: Lightweight shoe provides actual experience of barefoot and natural walk. Optimum cushioning performance that creates a cooler, drier and healthier shoe environment. The cushioned foot-bed and padded sock-liner will keep your feet breathing and at ease. Soft foot bed offers impact cushioning and faster drainage in wet condition.
Brand:   Chevit
Color:   Blue
Size:   6
Price:   369.00
---
XYLUS Men Black Flats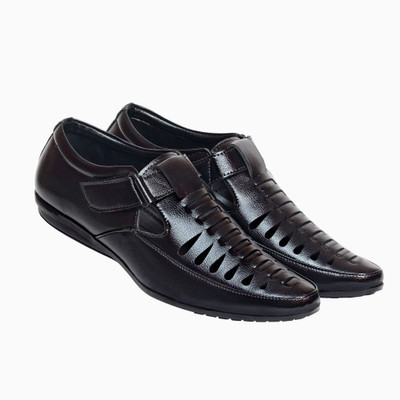 64% OFF
₹ 359.00 @ Flipkart
Check Price @ Amazon
Brand:   XYLUS
Color:   Black
Size:   6
Price:   359.00
---
Rising Wolf Men Brown Casual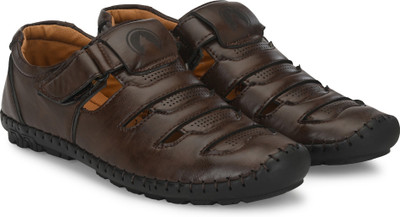 66% OFF
₹ 339.00 @ Flipkart
Check Price @ Amazon
Eiffel introducing latest collection of Sandals for Menfor those style and comfort matters in daily affair. This product is made of premium quality and highly material. A trendy pair of Shoes can set you apart in a crowd and transform you into a style icon. Sandals not only enhance your appearance, but also help in boosting your confidence. Factory to Customers. Best rates. Best Quality
Brand:   Rising Wolf
Color:   Brown
Size:   6
Price:   339.00
---
Chevit Combo Pack of 4 Casual Sneakers With Sneakers For Men(Multicolor)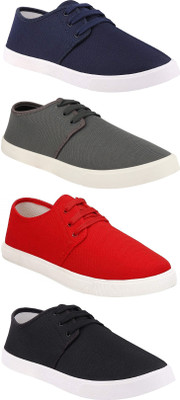 75% OFF
₹ 499.00 @ Flipkart
Check Price @ Amazon
Chevit, the most stylish range of footwear are exclusively designed to match the latest trends of the new generation. Known for its sturdy and stylish designs, Chevit is an iconic youth brand for those who dare to explore the India.
Brand:   Chevit
Color:   Multicolor
Size:   6
Price:   499.00
---
Rising Wolf Men Black Casual
61% OFF
₹ 383.00 @ Flipkart
Check Price @ Amazon
Eiffel introducing latest collection of Casual Sandals for Menfor those style and comfort matters in daily affair. This product is made of premium quality and highly material. A trendy pair of Sandals can set you apart in a crowd and transform you into a style icon. Sandals not only enhance your appearance, but also help in boosting your confidence. Factory to Customers. Best rates. Best Quality
Brand:   Rising Wolf
Color:   Black
Size:   6
Price:   383.00
---
AUSTINJUSTIN Men Brown Sandals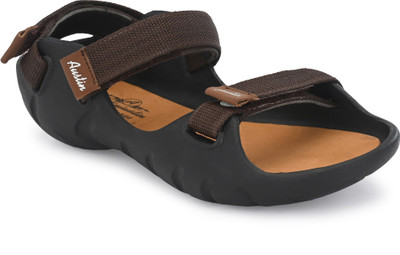 81% OFF
₹ 239.00 @ Flipkart
Check Price @ Amazon
AIRMIX SOLE PADDED INSOLE FEBRIC UPPER NIWAR CLOSER VELCRO
Brand:   AUSTINJUSTIN
Color:   Brown
Size:   6
Price:   239.00
---
Port Running Shoes For Men(Black)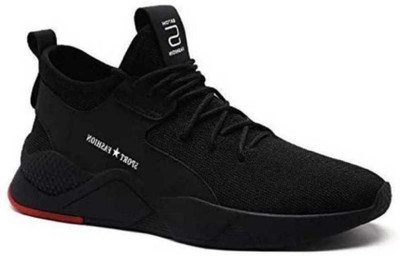 67% OFF
₹ 329.00 @ Flipkart
Check Price @ Amazon
Brand:   Port
Color:   Black
Size:   10
Price:   329.00
---
Aadi Men Blue Sports Sandals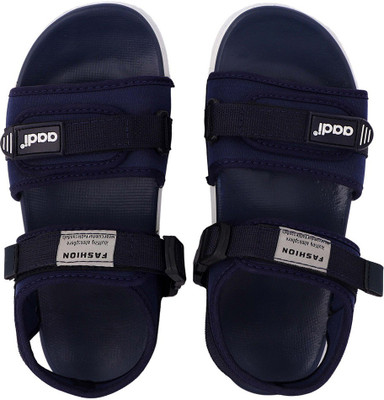 70% OFF
₹ 299.00 @ Flipkart
Check Price @ Amazon
Brand:   Aadi
Color:   Blue
Size:   10
Price:   299.00
---