Blackburn Wayfarer, Aviator, Spectacle , Wrap-around Sunglasses(For Boys)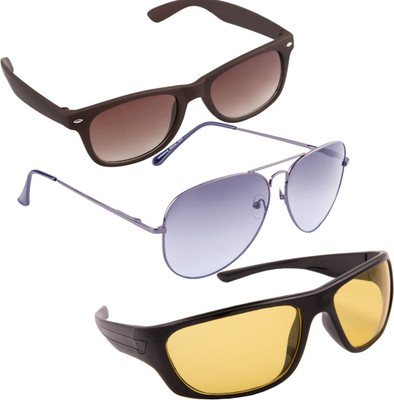 70% OFF
@ Flipkart
Check Price @ Amazon
Blackburn Night vision sunglasses Protects from Wind and Dust While driving Bike.Blackburn Aviator & Wayfarer sunglasses are a style of sunglasses characterized by dark, often reflective lenses having an area two or three times the area of the eyeball, and very thin metal frames with double bridge. Blackburn Sunglasses or sun glasses are a form of Protective Eyewear designed primarily to prevent bright Sunlight and high-energy visible light from damaging or discomforting the eyes. Blackburn Sunglasses also function as a visual aid, as variously termed spectacles or glasses exist, featuring lenses that are colored. Optistation recommends sunglasses whenever a person is in the sun to protect the eyes from ultraviolet radiation which can cause several serious eye problems. Blackburn sunglasses have been popular as a fashion accessory, especially on the beach.
Size:   Free Size
Price:   660.00
---
Similar Products
ELS Round Sunglasses(Brown)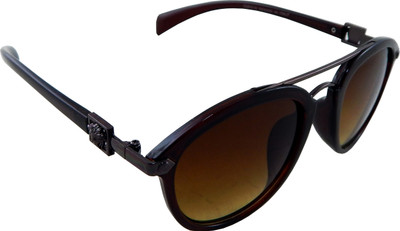 63% OFF
₹ 329.00 @ Flipkart
Check Price @ Amazon
ELS Unisex Sunglass Is Ideal Choice Of Everyone; Perfect Combination Of UV protection And Style.
Brand:   ELS
Size:   Medium
Price:   329.00
---