MS MODSTYLE Adjustable Non Slip Computer and tv Screen top shelve Plastic Wall Shelf(Number of Shelves - 1, Black)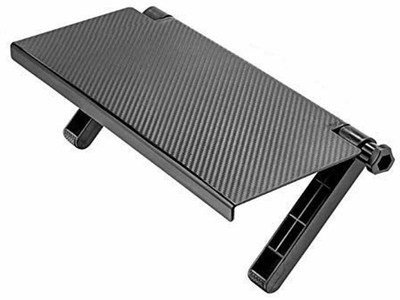 Check Price @ Amazon
Keep your furniture tidy and organized! Our Top Helper - Adjustable Screen Shel is a small creative shelf allowing you to place organize and collect your small items on top of you. It provides you extra space to place the items that are creating a mess on your desk at the reach of your hand! It is a perfect platform to show your personality and extend the storage space. Fits all desktop computer monitors LCD TV freely adjusting shelf legs!The surface of each shelf is of a non-slip nature, which means that you won't need to be extremely concerned about objects that you place on your shelf falling off.
Color:   Black
Price:   447.00
---
Similar Products
MS MODSTYLE Salon Hair Dryer Holder Rack with Vacuum Suction Cup Wall Mount Round Hairdryer Stand Bathroom Organizer Plastic Wall Shelf(Number of Shelves - 1, Multicolor)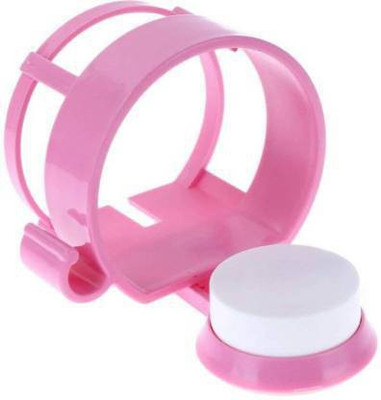 Check Price @ Amazon
The super suction holder sticks to tile, stone and glass like glue but is easy to remove and re-position as needed. Pressing the center firmly then rotate & lock the suction cup creates a powerful suction strong enough to support up to 11 lbs (5 kg)! Use this adapter to help clear crowded vanity surfaces by placing hair dryers up and away from kids and pets. This handy Hair Blow Dryer Stand Wall Mounted keeps your vanity clear and your hair dryer right where you need it. Sleek and attractive design goes well with most bathrooms. Hang near your wall plug for easy access. NOTE: Suction cup works best on ceramic tile, glass, mirror, granite, stainless steel, acrylic, laminate and any non-porous surface with glossy finish.
& Accessories
Sorted By Price
₹ 447.00
-
MS MODSTYLE Adjustable Non Slip
₹ 219.00
-
MS MODSTYLE Salon Hair Dryer
Sorted By Brand
MS MODSTYLE
-
MS MODSTYLE Adjustable Non Slip
MS MODSTYLE
-
MS MODSTYLE Salon Hair Dryer
Sorted By Discount
55%
-
MS MODSTYLE Adjustable Non Slip
68%
-
MS MODSTYLE Salon Hair Dryer