animals tree poster Fine Art Print(18 inch X 12 inch, Rolled)
20% OFF
@ Flipkart
Check Price @ Amazon
this poster Printed On A Glossy Texture Sheet give a trendy look children's room wall
Price:   199.00
---
Similar Products
owl on branch of tree poster Fine Art Print(12 inch X 16 inch, Rolled)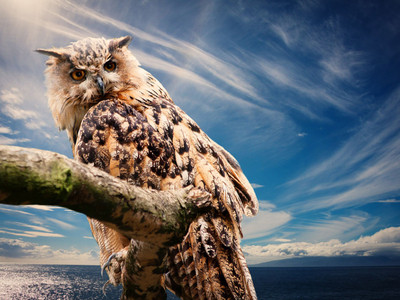 13% OFF
₹ 199.00 @ Flipkart
Check Price @ Amazon
This Poster Is Printed On A Glossy Texture Sheet Which Gives A Smooth Feel. It can be framed to give that classy look, your room deserves.
Brand:   ARCH
Price:   199.00
---
TREES COCONUT Fine Art Print(12 inch X 18 inch)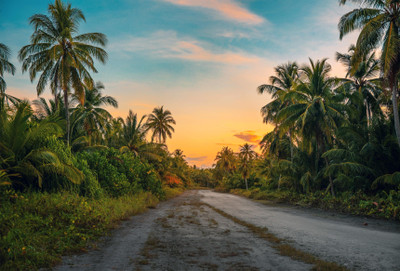 64% OFF
₹ 140.00 @ Flipkart
Check Price @ Amazon
Brand:   ARPNA PRINTS
Price:   140.00
---
FANCY HANDICRAFT Fine Tree Of Confidence Wooden Printing Stamp Block Hand-Carved for Saree Border Making Pottery Crafts Mehandi Printing Printing Blocks(Pack of 1)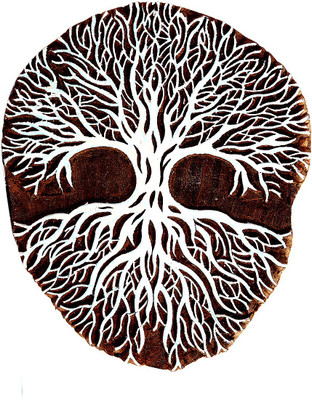 44% OFF
₹ 1,025.00 @ Flipkart
Check Price @ Amazon
Fancy Handicraft finest tree Wooden Printing Blocks Are Made In our Own workshop. Designed for printing on any surface, cool choice for those who like the use of stamps for abstract art or crafting. Best to use with any abstract art experiments. Uniquely hand crafted Indian wooden printing blocks created using traditional carving skills and techniques. These wood blocks lend to various versatile and creative forms of printing like textile art, stationery, wax art, scrap booking, pottery, card making, clay projects, tiles, paper crafts, fabric crafts,, wallpapers, ceramics, henna, tattoo, candle making, etc. The blocks are carved out of rosewood (sheesham wood) by Fancy Handicraft .Gift your loved ones with this block print.
Brand:   FANCY HANDICRAFT
Price:   1,025.00
---
U.P.C. Pack of 6 Bone China Vibrant Embossing series, Set Of 6 embossing with decal coffee Mug Fine Bone China tableware,Colorful Tree printed Tea-Cups(Multicolor)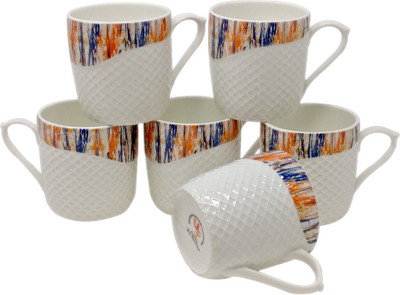 42% OFF
₹ 429.00 @ Flipkart
Check Price @ Amazon
UPC has been your companion in all your tableware need since 1948. UPC is proudly the oldest Ceramics tableware manufacturer in India. UPC products are hand-crafted using some of the finest clays from all over the world, that enrich your tea experiences. Crafted with the vibrancy of colors, timelessness of our designs, UPC tableware products are of high quality for all your tableware needs.
Brand:   U.P.C.
Price:   429.00
---
Tree shadow in water Fine Art Print(10 inch X 14 inch, Framed)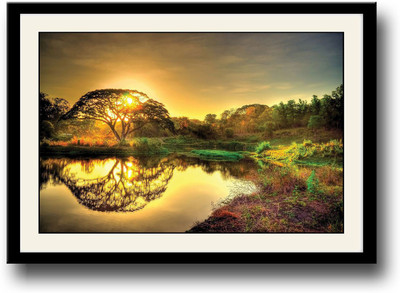 0% OFF
₹ 499.00 @ Flipkart
Check Price @ Amazon
Buy this amazing Framed Tree shadow in water Art Poster, It will make your walls vibrant and lively. Art print with matte lamination and Framed with a high quality wooden fibre, it gives an elegant feel. The black frame adds to the classy look, your room deserves. It comes with an angle adjustable metal hook at the back to hang it anywhere you like.Unmatched High definition printing using technology by HP and Premium paper by ITC, protected by a premium finish lamination for long life, coupled with high density premium quality wooden fibre framing. This Framed Poster art print would be packed in a hard case, and delivered safely to you. It is a Matte finish laminated product, so does not require any glass, which makes it easy to handle. Size: 14 inches x 10 inches, Brand: Artifa.
Brand:   Artifa
Price:   499.00
---
The Tropical Tree GLASS FRAMED POSTER Include MATT Fine Art Print(17 inch X 12 inch, Framed)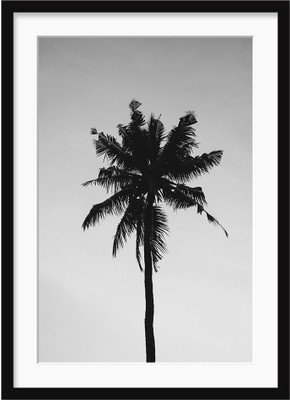 62% OFF
₹ 598.00 @ Flipkart
Check Price @ Amazon
Here at ColossalArtHouse, we are offering you the full package. We are making it our mission to sell high quality minimal, contemporary wall art, including THE PREMIUM PRINT and FRAME at an AFFORDABLE PRICE. This Art piece is a beautiful decoration for your home or office space. It can also be an original present for appreciators of Minimalistic, Scandi, Eco-friendly and Urban interiors. The frame front is a 2.5mm thick glass, matt, a lightweight and shatterproof material. When you wish to replace the poster, you may do so very easily by removing the hardboard backing and putting in the new art-print.
Brand:   colossal art house
Price:   598.00
---
Neatural Tree Sun Saprkle Print Fine Art Print(24 inch X 36 inch, Hard bord Tube)
53% OFF
₹ 599.00 @ Flipkart
Check Price @ Amazon
Without frame, Self adhesive, Ready to paste on wall, Sparkle coated lamination, Clean with wet cloth to remove dust, Even it can be framed as per your convenience, Perfect for gift to relative
Brand:   Dolphin Art
Price:   599.00
---
abstract-tree HD print poster Fine Art Print(15 inch X 12 inch, Rolled)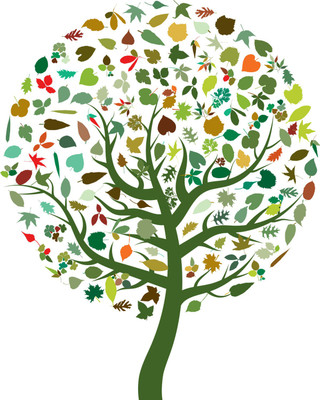 24% OFF
₹ 189.00 @ Flipkart
Check Price @ Amazon
colorfull poster of tree on a Glossy Texture Sheet give a natural look to your room
Brand:   ARCH
Price:   189.00
---
Cool, Trendy, Quirky Posters "Om tree design" Add some quirkiness to your walls Rolled Posters Frame not Included (12 x 18 IN) Fine Art Print(18 inch X 12 inch, Rolled)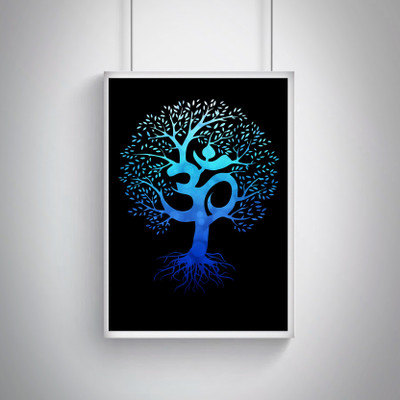 66% OFF
₹ 169.00 @ Flipkart
Check Price @ Amazon
Motivatebox brings you a new range of framed wall art- to give walls colour, inspiration and a sense of humor.  Check our signature designed frames and be motivated always.Om tree design is designed especially for people like you.Motivate box is the right place if you are looking for something motivational, funny and quirky for either your home or office. It can also be a great gift for your co-workers and gives a highly optimistic feel when you see it hanging on your walls. Polystyrene frames with acrylic front and MDF back. It is not wooden. It's a synthetic material.
Brand:   MotivateBox India
Price:   169.00
---