ELEF Front and Back Screen Guard for Apple iPhone XR 0.2MM Flexible Fiber Tempered Glass Screen Protector With 9H Hardness(Pack of 1)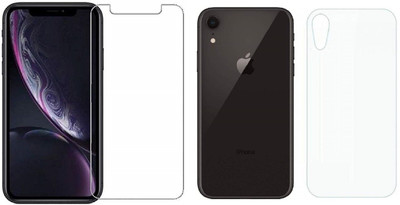 80% OFF
@ Flipkart
Check Price @ Amazon
This Flexible Protection is the best you can have to protect your smart device. Technology from the USA, Material from Taiwan. Made with super hard coating and Its shock absorption technology, it protects the display, anti-fingerprint coating makes less prone to marks and super smooth to use, the superior clear material provides you the best high definition visibility. This flexible and unbreakable screen protector prevents your gadget's screen from scratches. It uses a static adhesive that will not leave a residue when removed and makes installation error-proof. The screen protector also comes along with wet alcohol swab and dry swab, allowing you to remove dust or debris from your gadget's screen before applying the screen protector. The bubble-free application makes this screen guards an ultimate solution for making your device screen brilliant and scratch-free
Color:   Transparent
Price:   258.00
---
Similar Products
Mobilive Front and Back Screen Guard for Realme U1 Flexible Fiber 0.2MM Tempered Glass Screen Protector With 9H Hardness(Pack of 1)
76% OFF
₹ 259.00 @ Flipkart
Check Price @ Amazon
This Flexible Protection is the best you can have to protect your smart device. Technology from the USA, Material from Taiwan. Made with super hard coating and Its shock absorption technology, it protects the display, anti-fingerprint coating makes less prone to marks and super smooth to use, the superior clear material provides you the best high definition visibility. This flexible and unbreakable screen protector prevents your gadget's screen from scratches. It uses a static adhesive that will not leave a residue when removed and makes installation error-proof. The screen protector also comes along with wet alcohol swab and dry swab, allowing you to remove dust or debris from your gadget's screen before applying the screen protector. The bubble-free application makes this screen guards an ultimate solution for making your device screen brilliant and scratch-free
Brand:   Mobilive
Color:   Transparent
Price:   259.00
---
ELEF Front and Back Screen Guard for Samsung Galaxy A7 2018 0.2MM Flexible Fiber Tempered Glass Screen Protector With 9H Hardness(Pack of 1)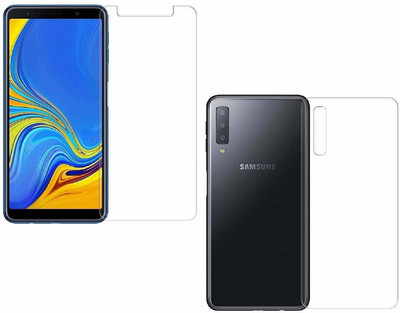 82% OFF
₹ 258.00 @ Flipkart
Check Price @ Amazon
This Flexible Protection is the best you can have to protect your smart device. Technology from the USA, Material from Taiwan. Made with super hard coating and Its shock absorption technology, it protects the display, anti-fingerprint coating makes less prone to marks and super smooth to use, the superior clear material provides you the best high definition visibility. This flexible and unbreakable screen protector prevents your gadget's screen from scratches. It uses a static adhesive that will not leave a residue when removed and makes installation error-proof. The screen protector also comes along with wet alcohol swab and dry swab, allowing you to remove dust or debris from your gadget's screen before applying the screen protector. The bubble-free application makes this screen guards an ultimate solution for making your device screen brilliant and scratch-free
Brand:   ELEF
Color:   Transparent
Price:   258.00
---
BlackBug Tempered Glass Guard for Samsung Galaxy A9 (2018) Screen Protector,Screen Guard,(Clear HD) 0.3mm, 2.5D(Pack of 1)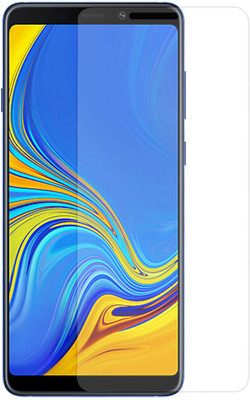 82% OFF
₹ 120.00 @ Flipkart
Check Price @ Amazon
Black Bug Premium Quality Tempered Glass and Installation Kit. Comes in Safe Transit Proof Packaging For Durability, Reliability & complete Customer Satisfaction. Features Include: Black Bug Tampered Glass comes with 9H Super Hardness Strength, Black Bug Tampered Glasses are High Definition Optical Clear, Natural Screen View and Protect your Eyes, Black Bug Tampered Glasses are Anti Oil Resist Fingerprint or Oil Stains and it also Protects your eyes, 0.3mm thick Flexible With surface hardness and chemical resistance to scratches and corrosion provides Bubble Free Installation, 2.5D Curved & High touch sensitivity with increased smoothness, With surface hardness and chemical resistance to scratches and corrosion. Self Installation Instructions: Two Minute Self-Installation Instruction available on box. 9H Strength,High Definition, Anti Oil Resist, Bubble Free Installation
Brand:   BlackBug
Color:   Transparent
Price:   120.00
---
TECHCARE Tempered Glass Guard for Samsung Gear S3 Classic/Gear S3 Frontier Screen Protector 9H Flexible, Nano Glass(Pack of 1)
70% OFF
₹ 299.00 @ Flipkart
Check Price @ Amazon
This Protector is Shatterproof hence better than a normal tempered glass which gets cracked easily. 2. This is clearer than normal Screen Guard / Screen Protector & Tempered Glass. 3. This is Easy to clean & Anti fingerprint Screen Protector. 4. This is Scratch Resistant. You can keep your phone now your pocket with keys, coins and any metallic article. 5. This is made of Anti Shattered Film (High Silicone Coated) and based on Zero-Residue Adhesive Technology. 6. This is as thin as 3 sheets of a Paper.
Brand:   TECHCARE
Color:   Transparent
Price:   299.00
---
KHR Camera Lens Protector for Redmi Note 8 Guard Anti Scratch Camera Lens Screen Protector 9H HD Camera Guard(Pack of 2)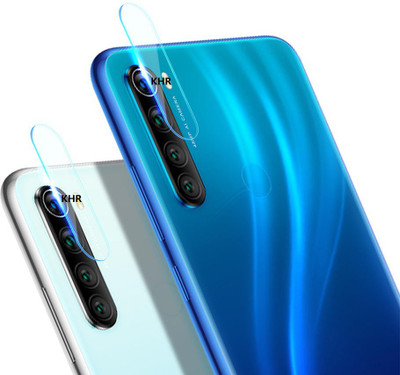 54% OFF
₹ 229.00 @ Flipkart
Check Price @ Amazon
KHR and its brand logo is a trademark owned / used by KHR and /or its affiliates & its assigns in India. The use or misuse of this trademark is strictly prohibited. All the rights for selling are reserved with the company. KHR holds the right of a legal action, if required, in case of any intellectual property rights violation is observed.
Brand:   KHR
Color:   Transparent
Price:   229.00
---
BlackBug Tempered Glass Guard for Samsung Galaxy C9 Pro Screen Protector,Screen Guard,(Clear HD) 0.3mm, 2.5D(Pack of 1)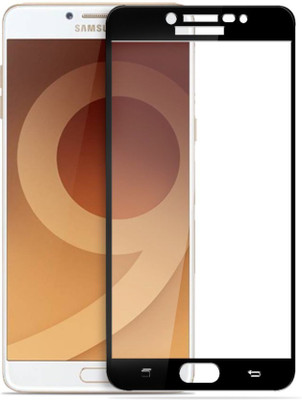 80% OFF
₹ 134.00 @ Flipkart
Check Price @ Amazon
Brand:   BlackBug
Color:   Black
Price:   134.00
---
BlackBug Tempered Glass Guard for Samsung Galaxy C9 Pro Screen Protector,Screen Guard,(Clear HD) 0.3mm, 2.5D(Pack of 1)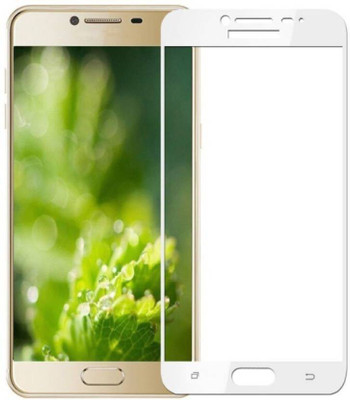 74% OFF
₹ 179.00 @ Flipkart
Check Price @ Amazon
Brand:   BlackBug
Color:   White
Price:   179.00
---
wrapitup Tempered Glass Guard for Screen Protector- 9H Ultra Strong 0.3 mm For Apple iPhone 5 (Pack of 2)(Pack of 2)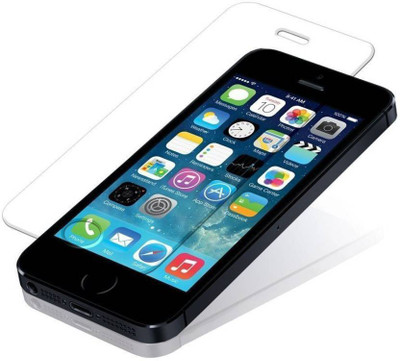 74% OFF
₹ 151.00 @ Flipkart
Check Price @ Amazon
Anti-Burst Tempered Glass Straight Edge Screen Protector Guard For Your Device, Brand New And Good Quality. Excellent Defensive Performance And Super High Transparency. Special Tempered Glass, Up To 9h Hardness, Super Strong And Durable, Against Burst, Impacts And Bumps. Nanometer Thin Oil Coating Surface, More Effectively To Protect From Fingerprints, Oil And Dirt, And To Filter Ultraviolet Ray. With Anti-Glare Coating, Makes It Possible To Use Your Phone In Sunlight Or In Brightly Lit Conditions. Adopts The Global Advanced Screen Protector Process Technology
Brand:   wrapitup
Color:   White
Price:   151.00
---
BlackBug Tempered Glass Guard for Honor Y9 (2019) (Black) Screen Protector,Screen Guard,(Clear HD) 0.3mm, 2.5D(Pack of 1)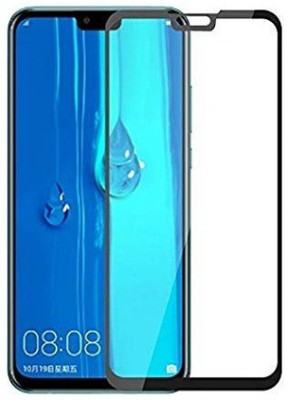 67% OFF
₹ 224.00 @ Flipkart
Check Price @ Amazon
Black Bug Premium Quality Tempered Glass and Installation Kit. Comes in Safe Transit Proof Packaging For Durability, Reliability & complete Customer Satisfaction. Features Include: Black Bug Tampered Glass comes with 9H Super Hardness Strength, Black Bug Tampered Glasses are High Definition Optical Clear, Natural Screen View and Protect your Eyes, Black Bug Tampered Glasses are Anti Oil Resist Fingerprint or Oil Stains and it also Protects your eyes, 0.3mm thick Flexible With surface hardness and chemical resistance to scratches and corrosion provides Bubble Free Installation, 2.5D Curved & High touch sensitivity with increased smoothness, With surface hardness and chemical resistance to scratches and corrosion. Self Installation Instructions: Two Minute Self-Installation Instruction available on box. 9H Strength,High Definition, Anti Oil Resist, Bubble Free Installation
Brand:   BlackBug
Color:   Black
Price:   224.00
---