Case Creation Tempered Glass Guard for Motorola Moto G6 Play(Pack of 1)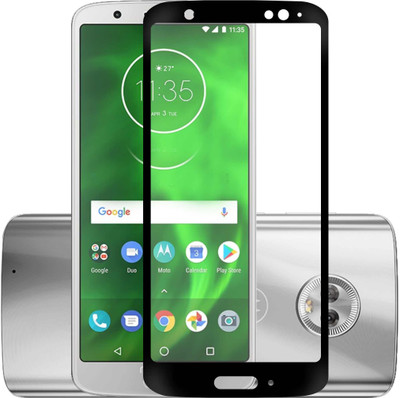 Check Price @ Amazon
TM Edge to Edge Adhesive full coverage: New 5D curved surface & edge design glass. High precision CNC technology, making edge completely fit and giving proper strength. Leaving no gaps between display and Glass protector for air or dust.[Imported Glass]: HD Clarity with 99% transparency to restore original clear vision and touch accuracy, 9H hardness providing Shatterproof, Scratch Proof glass. Oleophobic coating protects against smudges caused by sweat and fingerprints.[Appearance]: Full coverage of the screen, the Edge to Edge Adhesive glass completely restores the beauty of mobile phone and looks as if there is no glass.[Feeling]: All-glass surface with consistent touch rounded 5D smooth glass that you can enjoy the smooth touch and 5D touch.No Rainbow Effect.[0.3 mm thickness]: Screen Protector will fully protect the entire screen without obstructing the display, camera, sensors, home button and earpiece speaker.
Color:   Plain Black
Price:   339.00
---
Similar Products
Case Creation Edge To Edge Tempered Glass for Motorola Moto G6 Play(Pack of 1)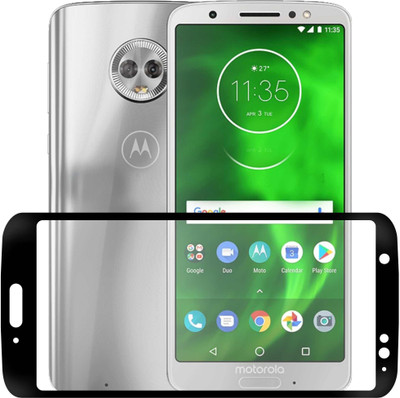 Check Price @ Amazon
TM Full Screen Edge to Edge Adhesive 5D Tempered Glass 5D Arc Technology Advanced CNC cutting treatment, the edges are shaped into smooth circular arc provide a super touch feeling and great durability.The edges are shaped into smooth circular arc to make glass fit screen and curved edge perfectly, providing you super touch feeling and super durability. Dust-free, fingerprint-free, bubble free, one-push super easy installation. Specifically designed for iPhone Close to 100% transparency Optical grade transmittance and low reflection ensure crystal clear image.Enjoy the most out of retina display Superb Anti-Scratch Performance With special Heat treatment, hardness is up to 9H, which can effectively ease the impact force and protect screen from scratch of sharp objects, wear and drops. Special Anti-Fingerprint Oleophobic Coating Oleophobic coating can effectively deduce fingerprint and smudge. Product Features - Full coverage (Edge to Edge Adhesive protection) - 9H hardness (scratch resistance) - Rounded edges (less chipping or cracking) - Oleo phobic coated (AFP + oil free) - Thickness : 0.3 mm - High Clarity (HD screen) - Easy Installation kit provided Please contact us if you face any issue while installing the glass. If required please seek professional help.
MobiSpiff Back Cover for Motorola Moto G5S(Black, Camera Bump Protector, Silicon)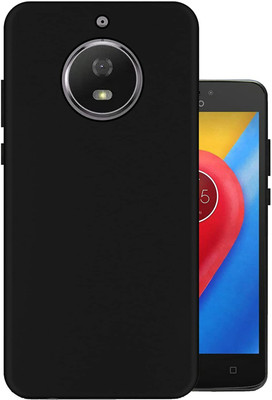 Check Price @ Amazon
You can have both all round protection and convenience. It's protected from drops and scratches from all sides. Ultra durable due to the high density material used. Matte finish with scratch proof coating every minimalists dream. Beautiful and tough. A treat for eyes, Comes in a matte finish and with a scratch proof coating for lasting durability. Upper lip build design to help protect the screen when face down on a flat surface, It is a case that Is super protective since it has raised edges to protect screen from scratches. Slim and form fitted design the case easily covers your phone completely providing superior impact resistance in an extremely slim profile. Feather Light its sleek design provides ease and comfort in handling, without the additional weight and bulk of other traditional cases. Its unique air cushion technology and shock proof corners make your phone impact resistant from all angles on a drop
Brand:   MobiSpiff
Color:   Matte Black
Price:   199.00
---
& Accessories
Sorted By Price
₹ 339.00
-
Case Creation Tempered Glass Guard
₹ 339.00
-
Case Creation Edge To Edge
₹ 199.00
-
MobiSpiff Back Cover for Motorola
Sorted By Brand
Case Creation
-
Case Creation Tempered Glass Guard
Case Creation
-
Case Creation Edge To Edge
MobiSpiff
-
MobiSpiff Back Cover for Motorola
Sorted By Discount
88%
-
Case Creation Tempered Glass Guard
88%
-
Case Creation Edge To Edge
75%
-
MobiSpiff Back Cover for Motorola