Tobo Book Cover for iPad Mini 4(Black, Hard Case)
70% OFF
@ Flipkart
Check Price @ Amazon
Compatibility: Custom designed for your precious Apple iPad Mini 4 7.9 inch 2015 Release Tablet, this Tobo case features a combination of functionality and style. Well built to protect your Apple iPad Mini 4 7.9 inch 2015 Release Tablet for the years to come. Product Description: Automatically wakes or puts Apple iPad Mini 4 7.9 inch 2015 Release Tablet to sleep when the lid is opened and closed. Access to all features and controls. Ultra lightweight slim hardback adds minimal bulk while protecting your precious device. High Quality, Stylish and Durable, Easy to install and remove. Convenient stand position for watching movie or typing
Color:   Black
Price:   899.00
---
Similar Products
EASYBIZZ Tempered Glass Guard for Samsung S4 Mini(Pack of 1)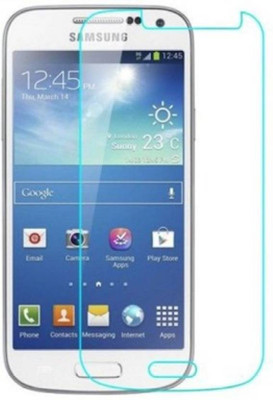 79% OFF
₹ 144.00 @ Flipkart
Check Price @ Amazon
The EASYBIZZ 2.5D Curve Edge HD Ultra Clear Tempered Glass will prevent from scratches on your device screen without sacrificing visibility. Its dust repelling, reduces glare, smudges and improves clarity. It uses a static adhesive that will not leave a residue when removed, and makes installation error-proof. The screen glass guard also comes along with a microfiber cleaning cloth, allowing you to remove dust or debris from your screen before applying the Screen Protector. The bubble-free application makes EASYBIZZ screen guards an ultimate solution for making your device screen brilliant and scratch-free.
Brand:   EASYBIZZ
Color:   Transparent
Price:   144.00
---
MOBIVIILE Tempered Glass Guard for Apple iPad Mini (2019) 7.9 Inch Screen Size(Pack of 1)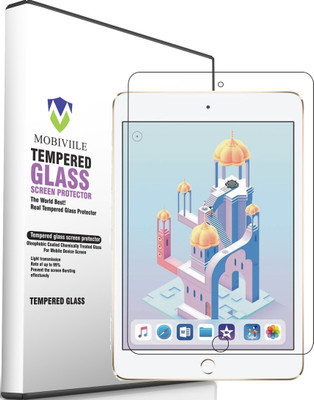 62% OFF
₹ 487.00 @ Flipkart
Check Price @ Amazon
MOBIVIILE Presents MOBIVIILE (2019) Screen Guard" Tempered Glass Screen Protector - An Invisible Shield That Will Save Your SmartPhone From The Hardest Drops!Why MOBIVIILE's APPLE IPAD MINI (2019) Screen Glass - Tempered Glass Screen Protector Is a Must Have for Your Phone.Most importantly, because it's an investment! Investments are generally meant to generate money. But this one is meant to save you money by offering MAXIMUM PROTECTION for your phone's screen!It's not a cheap and flimsy cover that won't last. MOBIVIILE features the BEST QUALITY APPLE IPAD MINI (2019) Tempered Glass available today!With its anti-shatter technology and high level hardness, it makes your phone INVULNERABLE to scratches and accidental drops (Anti-Scratch / Anti-Glare Screen Protector). Even knives and keys can't scratch your phone's screen when you have protected it with MOBIVIILE "APPLE IPAD MINI (2019) Tempered Glass"!.It is anti-scratch and provides you with 99.99% clarity and touchscreen accuracy! In addition, its special coating offers fingerprint résistance. It's magic and keeps your device safe from any harsh impacts, scratches, dust and general wear and tear! Reinforcing your screen is essential if you want to get the most out of your phone and make sure that it will last long.
Brand:   MOBIVIILE
Color:   Transparent
Price:   487.00
---
BIZBEEtech Tempered Glass Guard for OPPO FIND 5 MINI R827(Pack of 1)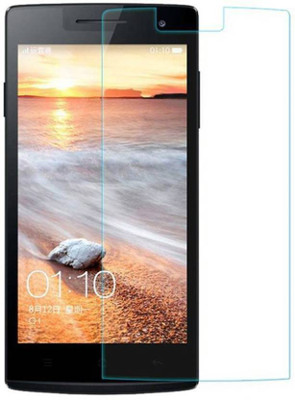 80% OFF
₹ 119.00 @ Flipkart
Check Price @ Amazon
BIZBEEtech Premium Tempered Glass Screen Protector that has been specially made to cover and protect your phone screen from damage and scratches with uniquely processed transparent glass and scratch resistant material. It keeps your screen fingerprint and smudge free and provides the quick responsive touch and vibrant clarity. Its new adhesive technology provides a worry free installation with a simple swipe. The slimmest screen protector comes with rounded borders, prevents chipping at the edges while using the variety of hook and crook cases for complete protection. And the last but not least its tempered glass technology prevents the glass from shattering while facing heavy impact. Its 9H Surface Hardness Keeps Your Smartphone Protected.
Brand:   BIZBEEtech
Color:   Transparent
Price:   119.00
---
GBKS Tempered Glass Guard for SAMSUNG GALAXY J1 MINI(Pack of 1)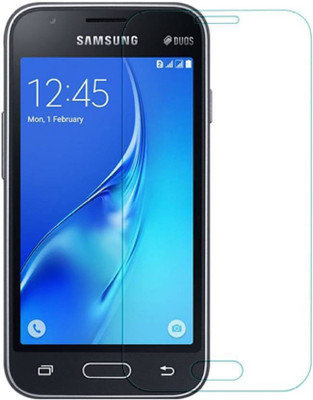 75% OFF
₹ 121.00 @ Flipkart
Check Price @ Amazon
Brand:   GBKS
Color:   Transparent
Price:   121.00
---
JAPNESE PRO Tempered Glass Guard for SAMSUNG GALAXY S4 MINI, i9190(Pack of 1)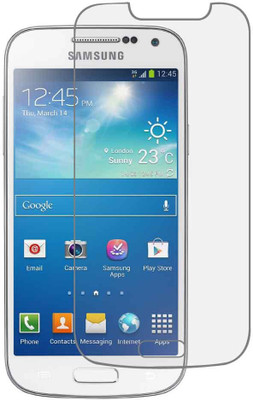 84% OFF
₹ 159.00 @ Flipkart
Check Price @ Amazon
Brand:   JAPNESE PRO
Color:   Transparent
Price:   159.00
---
Heartly Tempered Glass Guard for Samsung Galaxy J1 Mini(Pack of 1)
70% OFF
₹ 299.00 @ Flipkart
Check Price @ Amazon
Made of real tempered glass that protects the original screen from shattering, with an industry leading hardness of 9H, just below diamond with a hardness of 10H. Provides super high definition clarity. Rounded edge designed to provide the smooth and naked iPhone screen experience as well as improved chip-resistance.Oleo phobic coating prevents excessive fingerprinting and oil stains and makes the film easy to clean. Silicone bubble-free adhesive adheres to the phone's screen without any gaps or bubbles, leaving the touch sensitivity unaffected. Built-in anti-shatter film to protect you and your phone - if it does break, the tempered glass breaks into small pieces that stick together, making it safer for users.
Brand:   Heartly
Color:   Transparent
Price:   299.00
---
Gallery 83 ® be mine typography wallpaper laptop skin combo kit 4 in 1 with sleeve, key guard & screen protector Combo Set(multi)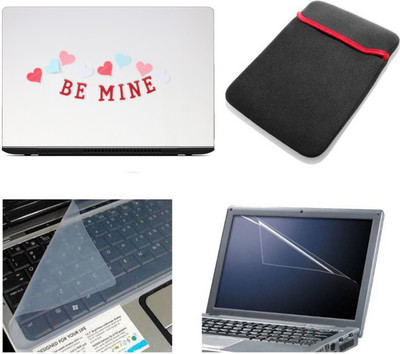 76% OFF
₹ 599.00 @ Flipkart
Check Price @ Amazon
Gallery 83 ® provides you a complete laptop protection combo .Your search of Laptop Skins Combo or laptop accessories Combo or Laptop Accessories Combo Pack or Laptop Accessories Kit ends here. What is Laptop Skins? Laptop Decals are laptop stickers which are used to makeover your laptop as shown in images. Laptop Skin cover is one of the best ways to design as well as protect your laptop from dust and scratches. Where to buy? Buying laptop skins online in India is easy
Brand:   Gallery 83
Price:   599.00
---
Snooky Camera Lens Protector for Apple iPad mini Wi-Fi(Pack of 5)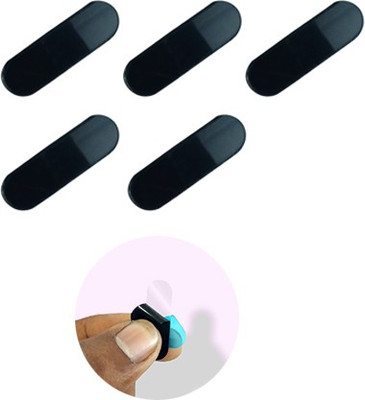 75% OFF
₹ 149.00 @ Flipkart
Check Price @ Amazon
Our Premium Camera Lens Guard Protector are designed to protect your device screen against impact, scratches, dust and fingerprint smudges. Manufactured from a high quality chemically treated glass, the camera lens guard protector are lightweight, thin but most importantly, extremely protective. After lot of experiment Team have finally developed a technique where major problems like Rainbow Effect, Dust Particles entering from sides, Weak Adhesion, Less responsiveness have been removed completely.Effectively resists scratches harder than a knife. The Oleophobic coating built into these camear lens guard protector is a special oil-repellant coating which prevents oily fingermarks from sticking to the screen, so that they can be easily wiped off without leaving hard to remove dried on smudges. Due to their solid nature, camera lens guard protector are much easier to fit and less error prone than standard camra lens guard protector. Also, we have included range of accessories which smoothens the installation process 9H hardness glass maximum protection from high-impact Cemara lens guard protector are premium protection for the delicate camera lens on your mobile phone, The display protector is made of shatter-proof glass, comes with a smudge-proof coating, and application is a snap. The tempered, processed shield provides extensive protection from outside damages and scratches, including sharp objects like knives and keys and its laser-cut for a perfect fit.
Brand:   Snooky
Color:   Transparent
Price:   149.00
---
TOUGH SHIELD Tempered Glass Guard for Apple iPad mini (2019) ,ipad mini 5(Pack of 1)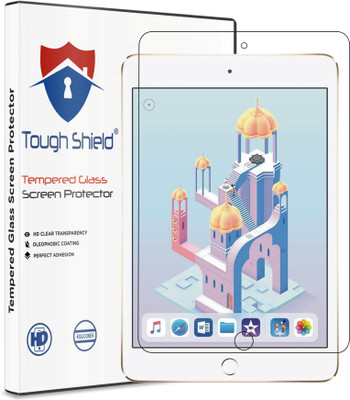 61% OFF
₹ 498.00 @ Flipkart
Check Price @ Amazon
Tempered Glass Screen Protector is made to protect your mobiles screen from damage and scratches
Brand:   TOUGH SHIELD
Color:   Transparent
Price:   498.00
---