keP ShielD Tempered Glass Guard for Lenovo K8 Plus(Pack of 1)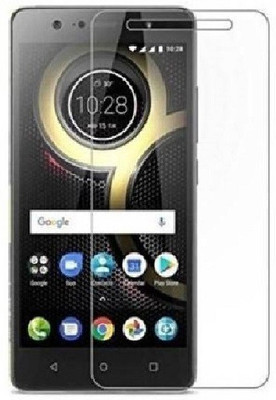 75% OFF
@ Flipkart
Check Price @ Amazon
KEP SHIELD Front Tempered Glass with 9H Surface Hardness & 2.25D Arc. Explosion-proof, shock-proof, pressure-resistant and anti-scratch function, protects your device perfectly. Oleophobic / anti-oil processing which fingerprints and oil not easy to stay on the surface and easy to clean. Precious cuts for your screen, speakers, sensors and other ports, High adsorption, simpler and quick installation. High Definition and Touch Sensitive - Highly responsive, sensitive with clarity and transparency ensures fast responding performance. Easy to Apply - Simple instructions allow for quick and hassle free installation. Some mobiles have rounded curved edges and our clear tempered glass is designed to cover only the flat surface and not edge to edge screen making it compatible with most cases & covers and reducing risk of bubbles
Color:   Transparent
Price:   149.00
---
Similar Products
CellRize Tempered Glass Guard for Motorola Moto G6 Play(Pack of 1)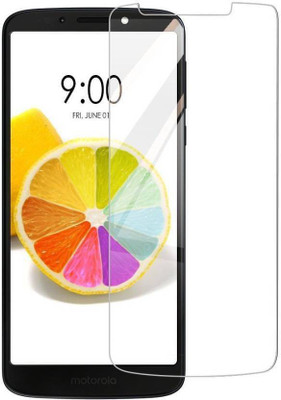 80% OFF
₹ 199.00 @ Flipkart
Check Price @ Amazon
Brand:   CellRize
Color:   Transparent
Price:   199.00
---
44mob Tempered Glass Guard for Motorola Moto G5s(Pack of 1)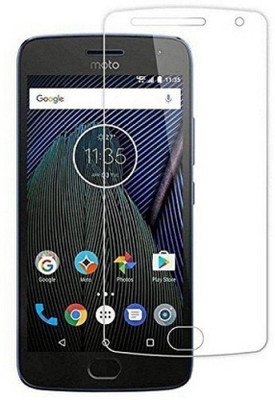 66% OFF
₹ 199.00 @ Flipkart
Check Price @ Amazon
High quality Anti-Glare & Anti-Fingerprint Tempered glass. Precise laser cut for best fit and easy installation.
Brand:   44mob
Color:   Transparent
Price:   199.00
---
NKCASE Tempered Glass Guard for Lenovo K8 Plus(Pack of 1)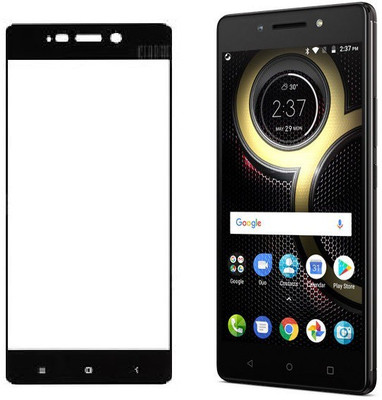 84% OFF
₹ 159.00 @ Flipkart
Check Price @ Amazon
NKCASE Tempered Glass Straight Edge Screen Protector Guard For Your Device, Brand New And Good Quality. Excellent Defensive Performance And Super High Transparency. Special Tempered Glass, Up To 9h Hardness, Super Strong And Durable, Against Burst, Impacts And Bumps. Nanometer Thin Oil Coating Surface, More Effectively To Protect From Fingerprints, Oil And Dirt, And To Filter Ultraviolet Ray. With Anti-Glare Coating, Makes It Possible To Use Your Phone In Sunlight Or In Brightly Lit Conditions. Adopts The Global Advanced Screen Protector Process Technology, It Has Only 0.3mm Thickness.
Brand:   NKCASE
Color:   Black
Price:   159.00
---
KEP shield Tempered Glass Guard for Motorola Moto C Plus(Pack of 1)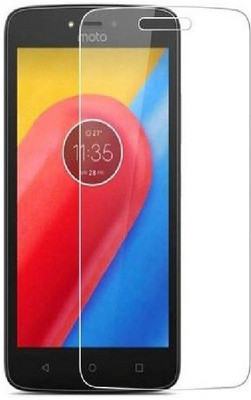 75% OFF
₹ 149.00 @ Flipkart
Check Price @ Amazon
KEP SHIELD Front Tempered Glass with 9H Surface Hardness & 2.25D Arc. Explosion-proof, shock-proof, pressure-resistant and anti-scratch function, protects your device perfectly. Oleophobic / anti-oil processing which fingerprints and oil not easy to stay on the surface and easy to clean. Precious cuts for your screen, speakers, sensors and other ports, High adsorption, simpler and quick installation. High Definition and Touch Sensitive - Highly responsive, sensitive with clarity and transparency ensures fast responding performance. Easy to Apply - Simple instructions allow for quick and hassle free installation. Some mobiles have rounded curved edges and our clear tempered glass is designed to cover only the flat surface and not edge to edge screen making it compatible with most cases & covers and reducing risk of bubbles
Brand:   KEP shield
Color:   Transparent
Price:   149.00
---
Furious3D Tempered Glass Guard for Motorola Moto E5(Pack of 1)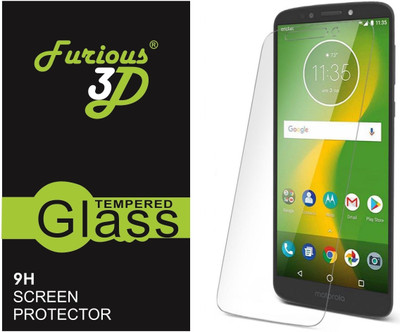 80% OFF
₹ 199.00 @ Flipkart
Check Price @ Amazon
Furious3D Tempered Glass Screen Protector - ultra durable Anti-shatter & anti-scratch and HD optical transmittance. Maximum touch responsiveness with excellent defensive performance. It owns super high transmittance and high restoring the original color of screen. It supports anti-glare coating to prevent glare derivative. Its surface used Nanometer thin oil coating which is anti-fingerprint, oil rub resistance and effectively preventing and filtering ultraviolet ray. It also fused the global advanced screen protector process technology. Its thickness is only 0.33mm with precise CNC cutting technology. Environmental and silicon coating; quicker adsorption and can be reused after cleaning.
Brand:   Furious3D
Color:   Transparent
Price:   199.00
---
KMP POWER Tempered Glass Guard for Motorola Moto G6 Play(Pack of 1)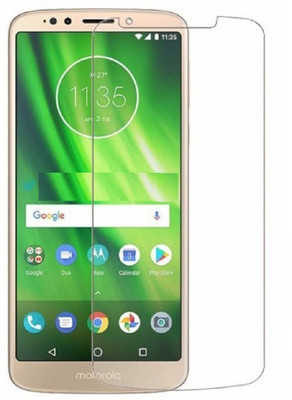 70% OFF
₹ 178.00 @ Flipkart
Check Price @ Amazon
The KMP POWER 2.5D Curve Edge HD Ultra Clear Tempered Glass will prevent from scratches on your device screen without sacrificing visibility. Its dust repelling, reduces glare, smudges and improves clarity. It uses a static adhesive that will not leave a residue when removed, and makes installation error-proof. The screen glass guard also comes along with a microfiber cleaning cloth, allowing you to remove dust or debris from your screen before applying the Screen Protector. The bubble-free application makes KMP POWER screen guards an ultimate solution for making your device screen brilliant and scratch-free
Brand:   KMP POWER
Color:   Transparent
Price:   178.00
---
Micvir Tempered Glass Guard for Lenovo K8 Plus(Pack of 1)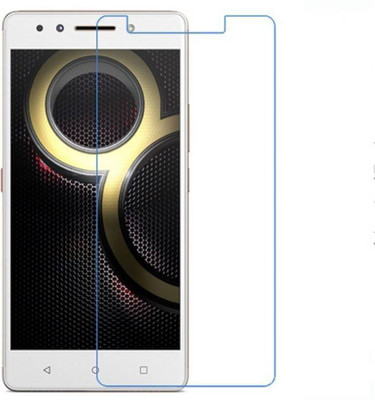 68% OFF
₹ 249.00 @ Flipkart
Check Price @ Amazon
Brand:   Micvir
Color:   Transparent
Price:   249.00
---
Bizone Tempered Glass Guard for Motorola Moto G6 Play(Pack of 1)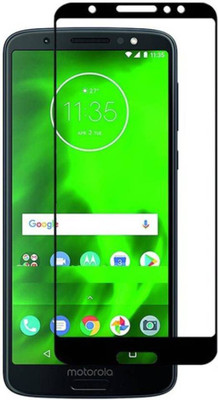 72% OFF
₹ 138.00 @ Flipkart
Check Price @ Amazon
Brand:   Bizone
Color:   Black
Price:   138.00
---
Spinzzy Tempered Glass Guard for Motorola Moto E4 Plus(Pack of 2)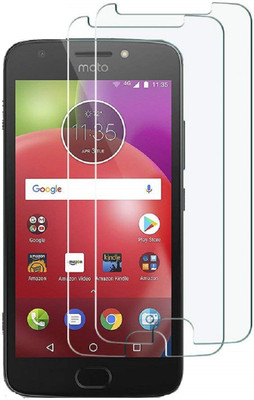 80% OFF
₹ 199.00 @ Flipkart
Check Price @ Amazon
Brand:   Spinzzy
Color:   Transparent
Price:   199.00
---