Spatial Literary Studies(English, Hardcover, unknown)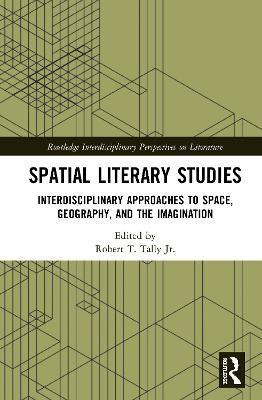 Check Price @ Amazon
Following the spatial turn in the humanities and social sciences, Studies: Interdisciplinary Approaches to Space, Geography, and the Imagination offers a wide range of essays that reframe or transform contemporary criticism by focusing attention, in various ways, on the dynamic relations among space, place, and literature. These essays reflect upon the representation of space and place, whether in the real world, in imaginary universes, or in those hybrid zones where fiction meets reality. Working within or alongside related approaches, such as geocriticism, literary geography, and the spatial humanities, these essays examine the relationship between literary spatiality and different genres or media, such as film or television. The contributors to Studies draw upon diverse critical and theoretical traditions in disclosing, analyzing, and exploring the significance of space, place, and mapping in literature and in the world, thus making new textual geographies and literary cartographies possible.
Price:   12,881.00
---
Similar Products
Race, Transnationalism, and Nineteenth-Century American Literary Studies(English, Hardcover, Levine Robert S.)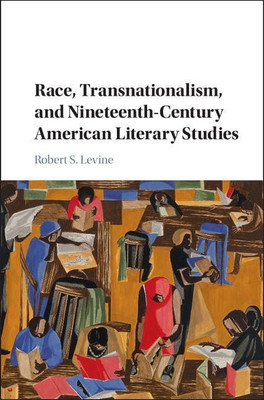 Check Price @ Amazon
Inspired by Toni Morrison's call for an interracial approach to American literature, and by recent efforts to globalize American literary studies, and Nineteenth-Century American Literary Studies ranges widely in its case-study approach to canonical and non-canonical authors. Leading critic Robert S. Levine considers Cooper, Hawthorne, Stowe, Melville, and other nineteenth-century American writers alongside less well known African American figures such as Nathaniel Paul and Sutton Griggs. He pays close attention to racial representations and ideology in nineteenth-century American writing, while exploring the inevitable tension between the local and the global in this writing. Levine addresses transatlanticism, the Black Atlantic, citizenship, empire, temperance, climate change, black nationalism, book history, temporality, Kantian transnational aesthetics, and a number of other issues. The book also provides a compelling critical frame for understanding developments in American literary studies over the past twenty-five years.
Southern Literary Studies(English, Hardcover, Smith C Alphonso)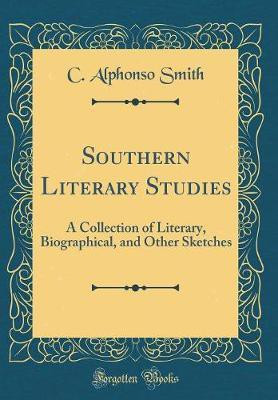 Check Price @ Amazon
The Cambridge Companion to Postcolonial Literary Studies(English, Paperback, unknown)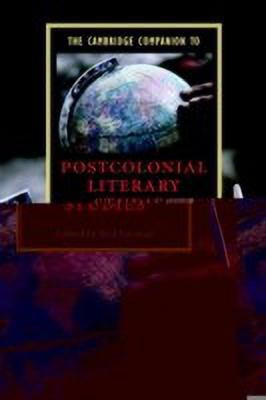 Check Price @ Amazon
Companion to Postcolonial Literary Studies, first published in 2004, offers a lucid introduction and overview of one of the most important strands in recent literary theory and cultural studies. The volume aims to introduce readers to key concepts, methods, theories, thematic concerns, and contemporary debates in the field. Drawing on a wide range of disciplines, contributors explain the impact of history, sociology and philosophy on the study of postcolonial literatures and cultures. Topics examined include everything from anti-colonial nationalism and decolonisation to globalisation, migration flows, and the 'brain drain' which constitute the past and present of 'the postcolonial condition'. The volume also pays attention to the sociological and ideological conditions surrounding the emergence of postcolonial literary studies as an academic field in the late 1970s and early 1980s. The Companion turns an authoritative, engaged and discriminating lens on postcolonial literary studies.
Transatlantic Literary Studies, 1660-1830(English, Paperback, unknown)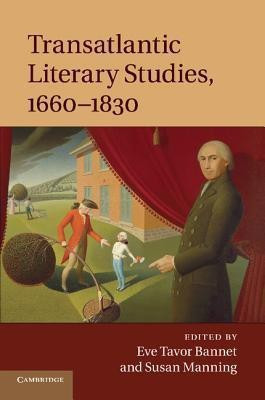 Check Price @ Amazon
The recently developed field of studies has encouraged scholars to move beyond national literatures towards an examination of communications between Britain and the Americas. The true extent and importance of these material and literary exchanges is only just beginning to be discovered. This collection of original essays explores the imagination during the key period from 1660 to 1830: from the colonization of the Americas to the formative decades following political separation between the nations. Contributions from leading scholars from both sides of the Atlantic bring a variety of approaches and methods to bear on both familiar and undiscovered texts. Revealing how literary genres were borrowed and readapted to a different context, the volume offers an index of the larger literary influences going backwards and forwards across the ocean.
Literary Studies Deconstructed(English, Hardcover, Butler Catherine)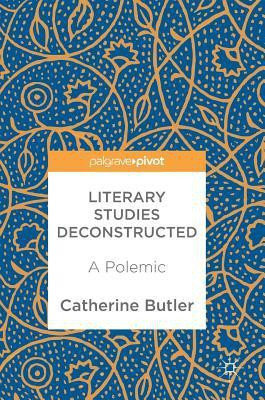 Check Price @ Amazon
Deconstructed critiques the state of in the modern university and argues for its comprehensive reconstruction. It argues that as currently practised avoids engaging with much of literary experience and prioritises instead the needs of critics as a professional community: to teach and assess students, to demonstrate the creation of knowledge, and to meet the demands of governments, funders and other bodies. The result is that many areas centrally important to lay readers are largely omitted from critical discussion. Moreover, critical writing and its conventions are framed so as to mask and repress the subject's contradictions. This lively and provocative book will be of interest to undergraduate and postgraduate students with an interest in the critical profession or literary theory, as well as to academics.
The Fine Art of Literary Mayhem(English, Paperback, Land Myrick)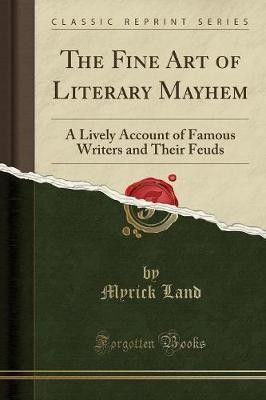 Check Price @ Amazon
The New Feminist Literary Studies(English, Paperback, unknown)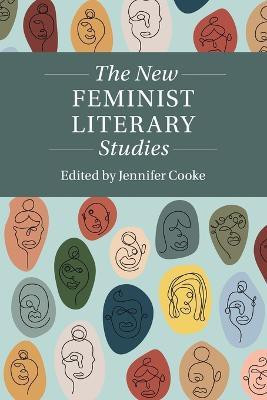 Check Price @ Amazon
Feminist Literary Studies presents sixteen essays by leading and emerging scholars that examine contemporary feminism and the most pressing issues of today. The book is divided into three sections. This first section , 'Frontiers', contains essays on issues and phenomena that may be considered, if not new, then newly and sometimes uneasily prominent in the public eye: transfeminism, the sexual violence highlighted by #MeToo, Black motherhood, migration, sex worker rights, and celebrity feminism. Essays in the second section, 'Fields', specifically intervene into long-constituted or relatively new academic fields and areas of theory: disability studies, eco-theory, queer studies, and Marxist feminism. Finally, the third section, 'Forms', is dedicated to literary genres and tackles novels of domesticity, feminist dystopias, young adult fiction, feminist manuals and manifestos, memoir, and poetry. Together these essays provide new interventions into the thinking and theorising of contemporary feminism.
Charting Literary Urban Studies(English, Hardcover, Gurr Jens Martin)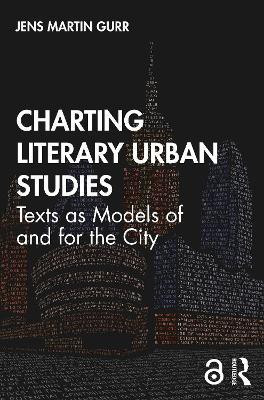 Check Price @ Amazon
Guided by the multifaceted relations between city and text, Urban Studies: Texts as Models of and for the City attempts to chart the burgeoning field of literary urban studies by outlining how texts in varying degrees function as both representations of the city and as blueprints for its future development. The study addresses questions such as these: How do literary texts represent urban complexities - and how can they capture the uniqueness of a given city? How do literary texts simulate layers of urban memory - and how can they reinforce or help dissolve path dependencies in urban development? What role can literary studies play in interdisciplinary urban research? Are the blueprints or 'recipes' for urban development that most quickly travel around the globe - such as the 'creative city', the 'green city' or the 'smart city' - really always the ones that best solve a given problem? Or is the global spread of such travelling urban models not least a matter of their narrative packaging? In answering these key questions, this book also advances a literary studies contribution to the general theory of models, tracing a heuristic trajectory from the analysis of literary texts as representations of urban developments to an analysis of literary strategies in planning documents and other pragmatic, non-literary texts.
Masculinities and Literary Studies(English, Paperback, unknown)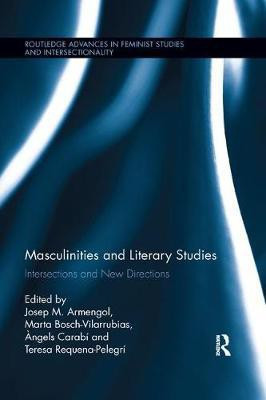 Check Price @ Amazon
As more and more work is being done in the name of the ever-growing field of study of literary representations of masculinities, it seems timely to not only review its development and main contributions to the larger field of masculinity studies, but also to look at its latest advances and new directions. These are precisely the two main aims of Literary Studies, which seeks to explore the conjunction between these two fields while exploring some of the latest developments and new directions resulting from such intersections. If much of the existing masculinity scholarship has traditionally been grounded in a specific discipline, this volume also seeks to provide an innovative methodological approach to the subject of literary masculinities by proving the applicability of the latest interdisciplinary masculinity scholarship - namely, sociology, social work, psychology, economics, political science, ecology, etc. - to the literary analysis, thus crossing the traditional boundary between the Social Sciences and the Humanities in new and profound ways. Presenting the latest advances in masculinity scholarship, this interdisciplinary book will appeal to gender and masculinity scholars from a wide variety of fields, including sociology and social work, psychology, philosophy, political science, and cultural and literary studies.
DSB : Literary studies: general & Accessories
Sorted By Price
Sorted By Brand
Sorted By Discount