Fabriano Accademia A5 200 gsm Drawing Paper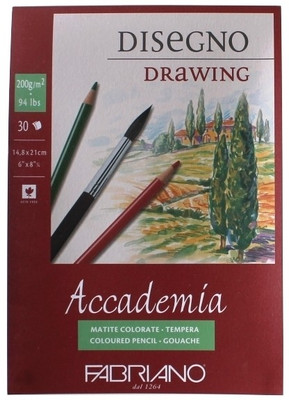 Check Price @ Amazon
Price:   270.00
---
Similar Products
Fabriano Accademia A3 200 gsm Drawing Paper
Check Price @ Amazon
Fabriano Accademia A5 120 gsm Drawing Paper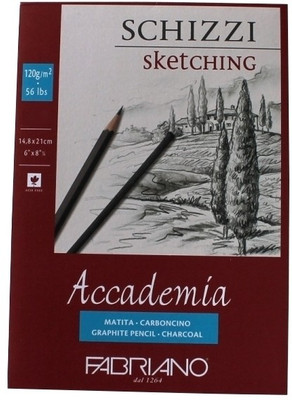 Check Price @ Amazon
Fabriano Accademia 120 gsm Drawing Paper

Check Price @ Amazon
Let your imagination soar to great lengths as you conjure up myriad artistic creations and designs on your drawing paper. The Accademia Drawing Paper by Fabriano is the perfect surface to give life to your drawings and freehand sketchings. The high-quality drawing paper enables you to draw and adroitly sketch the right kind of art, according to your convenience. Based on the paper, you can decide the multiple combinations and permutations that arise from this elegant drawing paper. The density of the paper is 120 gsm that makes it highly suitable for your artwork. The density also permits you to effectively erase and redo your work without any traces of smudges and marks. Care is taken to ensure that the top-notch quality is a guarantee against any kind of corrosion that may hamper the quality of this paper. No matter what your preferred style of drawing is, be it crayon art, charcoal or pencil art, the highly versatile Drawing Paper is a perfect go-to choice for professionals, hobbyists and even beginners.    
Campap FABRIANO 25% Cotton Cold Pressed, Acid Free, (Small Size) A5 300 gsm Watercolor Paper(Set of 2, Off-White)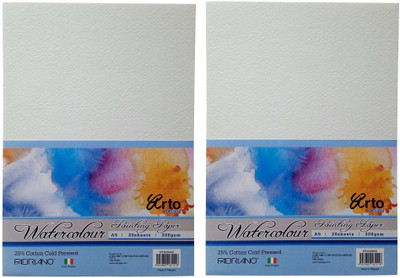 Check Price @ Amazon
. •20 sheets of 300gsm A5 Watercolour Paper.
Fabriano Accademia 200 gsm Drawing Paper

Check Price @ Amazon
A blank piece of paper is just the beginning in the voyage of self-discovery. It indicates great potential, scope and possibilities of the artistic mind. A high-quality blank paper is the inspiration and invitation to indulge all of your creative fantasies. Fabriano, that has been phenomenal in catering to the needs of discerning individuals with high standards for quality, brings you the Accademia Drawing Paper. The drawing paper is specially designed for professional artists, hobby enthusiasts and even for beginners who are trying their hand at art. The paper is crafted with a density of 200 gsm and is a complete guarantee for superb quality and a great artistic experience. The Drawing Paper is conducive to artistic expression as it enables a smooth relationship between the drawing tool and the surface. The top-notch quality also ensures that the paper does not succumb to tearing, smudging or marks of any kind. Equipped with a perfect platform for your art, the paper is sure to make its way at the top of your stationery list. So revel in the multitude of possibilities by indulging in your creative instincts with this entrant from Fabriano.
BRuSTRO Cold Pressed , 25 % cotton Sheets A5 200 gsm Watercolor Paper(Set of 2, White)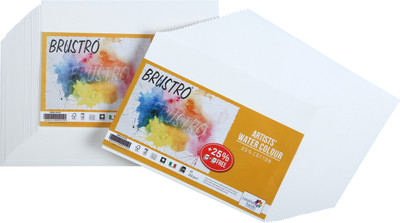 Check Price @ Amazon
25% Cotton , chlorine & acid Free. Proffesional quality mould made, Traditional white without optical brighteners . Ideal for all fine art echniques - wet and dry , internally and externally sized for ideal absorbance . Cold Pressed . A5 size 200 gsm .
Fabriano Accademia A3 200 gsm Drawing Paper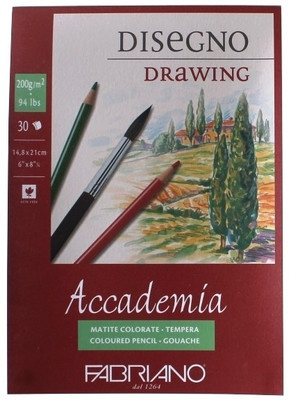 Check Price @ Amazon
Fabriano Accademia A3 Drawing Paper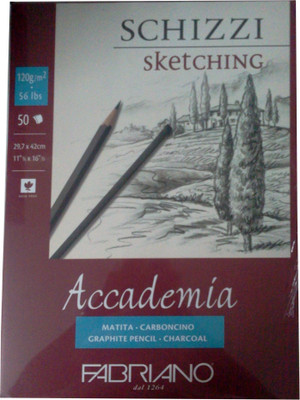 Check Price @ Amazon
Create beautiful sketches or innovative designs using this A3 drawing paper from . Bring the designs in your mind to life by sketching them on this A3 drawing paper using a graphite pencil. It's also suitable for your charcoal drawings. Curate your collection of beautiful sketches with the 50 sheets available in this drawing paper set.
Campap Fabriano Accademia Natural Grain A3 200 gsm Drawing Paper(Set of 1, White)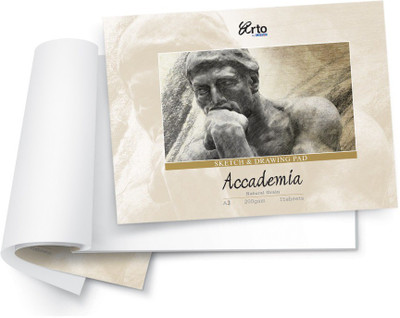 Check Price @ Amazon
Fabriano Accademia drawing paper pad, 200 gsm, size A3, 15 sheetsSpecs• Made of high quality lignin free and acid free cellulose, guaranteeing long conservation over time. • Produced with 100% of E.C.F. pulp (Elemental Chlorine Free)• F.S.C. certified (©1996 Forest Stewardship Council A.C.) from forests responsibly managed respectful of environmental, social and economic standards.Usage• Its internal and external sizing renders it resistant to repeated erasures. • It is recommended for artists and amateurs for sketching and drawing with pencil, charcoal, pastel, coloured pencil and ink. • Ideal for amateurs, artists, sketching professionals This 200 gsm paper is also suitable for gouache.Product Code CR-37109
Drawing Papers & Accessories
Sorted By Price
₹ 270.00
-
Fabriano Accademia A5 200 gsm
₹ 897.00
-
Fabriano Accademia A3 200 gsm
₹ 297.00
-
Fabriano Accademia A5 120 gsm
₹ 1,515.00
-
Fabriano Accademia 120 gsm Drawing
₹ 500.00
-
Campap FABRIANO 25% Cotton Cold
₹ 2,374.00
-
Fabriano Accademia 200 gsm Drawing
₹ 398.00
-
BRuSTRO Cold Pressed , 25
₹ 852.00
-
Fabriano Accademia A3 200 gsm
₹ 852.00
-
Fabriano Accademia A3 Drawing Paper
₹ 425.00
-
Campap Fabriano Accademia Natural Grain
Sorted By Brand
Fabriano
-
Fabriano Accademia A5 200 gsm
Fabriano
-
Fabriano Accademia A3 200 gsm
Fabriano
-
Fabriano Accademia A5 120 gsm
Fabriano
-
Fabriano Accademia 120 gsm Drawing
Campap
-
Campap FABRIANO 25% Cotton Cold
Fabriano
-
Fabriano Accademia 200 gsm Drawing
BRuSTRO
-
BRuSTRO Cold Pressed , 25
Fabriano
-
Fabriano Accademia A3 200 gsm
Fabriano
-
Fabriano Accademia A3 Drawing Paper
Campap
-
Campap Fabriano Accademia Natural Grain
Sorted By Discount
0%
-
Fabriano Accademia A5 200 gsm
4%
-
Fabriano Accademia A3 200 gsm
0%
-
Fabriano Accademia A5 120 gsm
5%
-
Fabriano Accademia 120 gsm Drawing
0%
-
Campap FABRIANO 25% Cotton Cold
5%
-
Fabriano Accademia 200 gsm Drawing
0%
-
BRuSTRO Cold Pressed , 25
5%
-
Fabriano Accademia A3 200 gsm
5%
-
Fabriano Accademia A3 Drawing Paper
11%
-
Campap Fabriano Accademia Natural Grain