RM WORLD Tempered Glass Guard for Sony Xperia ZR(Pack of 1)
78% OFF
@ Flipkart
Check Price @ Amazon
Color:   Transparent
Price:   108.00
---
Similar Products
Kavacha Tempered Glass Guard for Sony Xperia ZR(Pack of 1)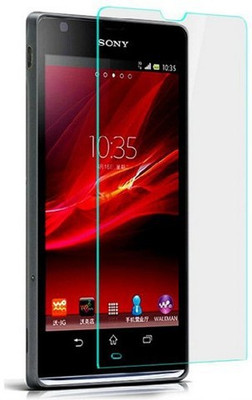 60% OFF
₹ 119.00 @ Flipkart
Check Price @ Amazon
Brand:   Kavacha
Color:   Clear
Price:   119.00
---
King Screen Guard for Diamond Screen Guard Sony Xperia ZR(Pack of 1)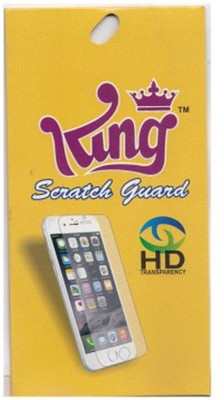 46% OFF
₹ 269.00 @ Flipkart
Check Price @ Amazon
Brand:   King
Color:   Transparent
Price:   269.00
---
King Screen Guard for Matte Screen Guard Sony Xperia ZR(Pack of 1)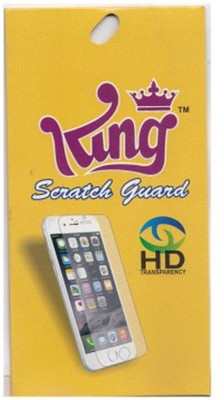 46% OFF
₹ 269.00 @ Flipkart
Check Price @ Amazon
Brand:   King
Color:   Transparent
Price:   269.00
---
BLACK GORILLA Tempered Glass Guard for SONY XPERIA ZR(Pack of 1)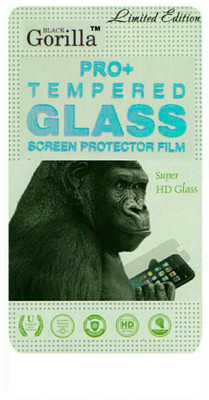 70% OFF
₹ 299.00 @ Flipkart
Check Price @ Amazon
The screen protector fits perfectly over the phone to prevent scratches and absorb shocks. Since the edges of the phone screen are the most likely parts to crack, screen protector follows the natural curvature of the Phone to prevent chipping. This screen protector is adhered to phones with a silicon adhesive to keep it in place. The transparent screen protector fits perfectly over top of the Phone touch screen, leaving no gaps in between so that sensitivity is not affected. Additionally, the screen protector is covered in an oleophobic coating to prevent fingerprints and other smudges. Tempered glass construction for enhanced impact resistance and reduce the chances of screen damage. Made with chemically treated, transparent tempered glass with silicon adhesive to keep it in place. The surface has a hardness of 8-9H,which is 3 times stronger than regular PET film. Sharp objects such as knives and keys will not scratch the surface. The screen protector has an "Oleophobic" coating, which prevents fingerprints and other contaminants which makes the screen protector easy to clean. In case of screen damage, the screen protector will break into small pieces that are not sharp, making it a lot safer than other glass screen protector available in the market.
Brand:   BLACK GORILLA
Color:   Transparent
Price:   299.00
---
Desirtech Tempered Glass Guard for Sony Xperia ZR(Pack of 1)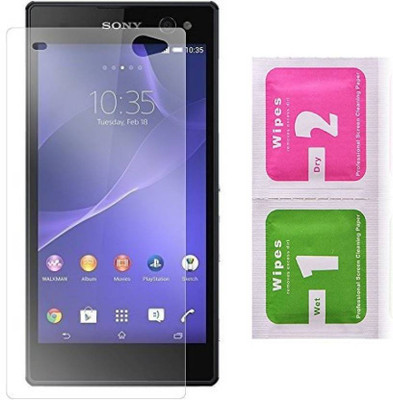 76% OFF
₹ 119.00 @ Flipkart
Check Price @ Amazon
Brand:   Desirtech
Color:   Transparent
Price:   119.00
---
Case Creation Tempered Glass Guard for C5503, Sony Xperia ZR C5502 LTE, HSPAPlus(Pack of 1)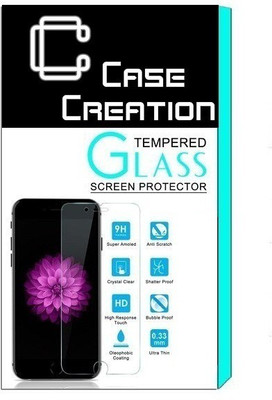 75% OFF
₹ 241.00 @ Flipkart
Check Price @ Amazon
Case Creation(TM) Premium GLASS Protectors are the latest in state-of-the-art screen protection technology. Highly durable and scratch resistant/chip resistant, this strong 9H (hardness level) protector will guarantee your cell phone the best protection against drops, bumps, scratches and normal wear and tear. Get all the protection without any bulk Glass protectors are a mere .33mm thin making them ultra-light weight to allow for a 'delicate touch' style screen protector that promises not to interfere with the sensitivity of your touchscreen. To top it all off the GLASS protectors are designed to be 99.99% transparent to promote an optimal, natural, crystal clear viewing experience.Simply align the protector with your device and a simple swipe of your finger adheres the protector to your screen-High Definition clear screen protector with 99% clarity keeps the screen looking like new -Anti-oil coating, avoid smudges and reduce the fingerprints Anti-oil coating, avoid smudges and reduce the fingerprints -provides a natural screen experience.Adds Extra Protection Which Prevents Your Smartphone Screen From Scratches And Also From Any Sudden Mishaps.Utilising a unique, multi-layered design and polished with maximum clarity, rounded edges you are completely covered against scratches and drops with Case Creation (TM) ( TM )Ballistic Glass.Compliment the visuals of your Phone Smartphone display, while providing superior protection against scratches and drops.
Brand:   Case Creation
Color:   Transparent
Price:   241.00
---
TRUSTA Impossible Screen Guard for Sony Xperia ZR(Pack of 1)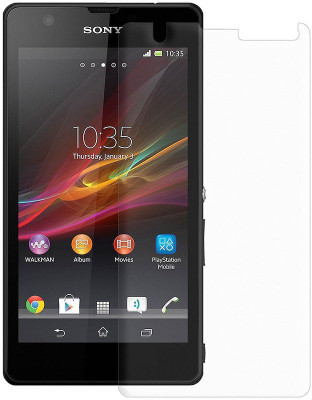 76% OFF
₹ 115.00 @ Flipkart
Check Price @ Amazon
High quality, Unbreakable and flexible screen protector. It is thinner and stronger than tempered. Fully transparent with no impact on visual display, It does not break. Latest technology in phone screen protectors - impossible glass screen protection. This is not a tempered glass. Rather this is an improved glass sheet that is unbreakbale and thinner than tempered glass. Scratch Proof and gives 100% protection to your screen. Don't go by the thickness of this product.
Brand:   TRUSTA
Color:   Transparent
Price:   115.00
---
Shell Guard Screen Guard for Sony Xperia ZR(Pack of 3)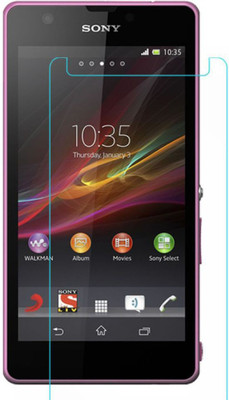 50% OFF
₹ 399.00 @ Flipkart
Check Price @ Amazon
Are you looking to protect your expensive Smart-phone Display screen? Then you on right page, because we offer a low cost insurance policy in the form of smooth clear tempered glass which is better than any screen guard you had ever you used in the past. Being a tempered glass, it doesn't feel like you have some plastic covering your phone displays because it offers a clear original screen like glass look and nobody usually notice its presence. Along with protection against such unfortunate events, it also offers you other BENEFITS such as: -Genuine Protection from Drops. -Genuine Protection from Scratches. -Easy Way to Maximize Resale Value. -Genuine Bubble free Installation. -Genuine HD Display Clarity. -Genuine Touch-screen Accuracy. Retina Clarity With an impressive 99.99% transparency and anti-smudge coating, enjoy your HD display and high-response touch without any interference. Waterproof and oil-proof High-definition clear hydrophobic and oleophobic coating can prevent the water and from scattering. Water and oil can be wiped away very easily. Sensitive-touch Highly responsive and sensitive touching performance makes your function smoothly and work fast. Easy installation The glass screen protector can be easily installed without bubble and and removed without residue. Package Included: 1 x unbreakable Tempered Glass Screen Protector for your smart gadget, Better than you expect!
Brand:   Shell Guard
Color:   Transparent
Price:   399.00
---
MOB Tempered Glass Guard for Sony Xperia Zr(Pack of 1)
78% OFF
₹ 109.00 @ Flipkart
Check Price @ Amazon
Brand:   MOB
Color:   Transparent
Price:   109.00
---