Preethi Dripcafe CM 208 6 cups Coffee Maker(White)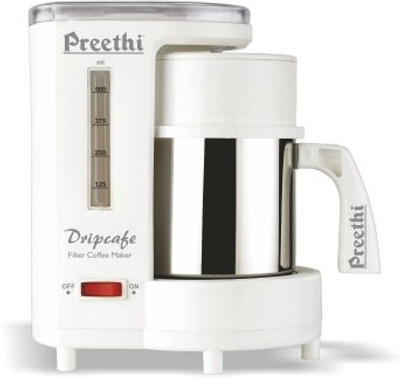 12% OFF
@ Flipkart
Check Price @ Amazon
Make steaming hot coffee in a jiffy with this Preethi Drip Cafe coffee maker which prepares a fine decoction in less than 10 minutes. Fast Brewing, Fine Decoction The concealed heating element brews the coffee faster, while the microfine filter ensures clear decoction. High Quality The body of this coffee maker is made from high-quality heat-resistant plastic for durability. The sturdy stainless steel jar is designed to last long. Safety Features The accurate temperature control and heat-sensitive thermal fuse protect you from accidental burn injuries.  
Price:   2,180.00
---
Similar Products
Tefal Apprecia (CM1108IN) 6 Cups Coffee Maker(Silver)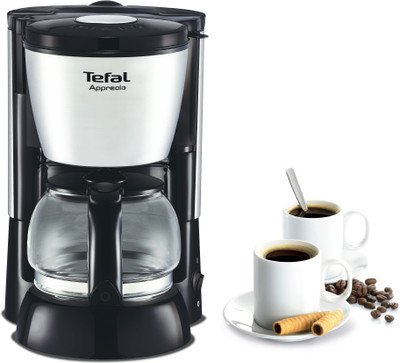 33% OFF
₹ 1,749.00 @ Flipkart
Check Price @ Amazon
Compact and ultra-convenient for the perfect coffee experience ;Operates on 600 W, to make you a cup of rejuvenating coffee every time ;0.6L jug capacity for serving 6 cups of coffee with the freshest flavor and aroma ;Easy to clean glass carafe for serving and storing ;Water level window to indicate when its time to refill ;Removable, Swiveling Filter Holder ;The anti-drip mechanism to prevent dripping while the machine is in use ;Removable water tank for easy refilling ;Keep warm function to keep your coffee just at the right temperature before it is served ;Accessories included: Permanent filter and Coffee-measuring spoon
Brand:   Tefal
Price:   1,749.00
---
maxlink 360 X1.5L Personal Coffee Maker(Silver)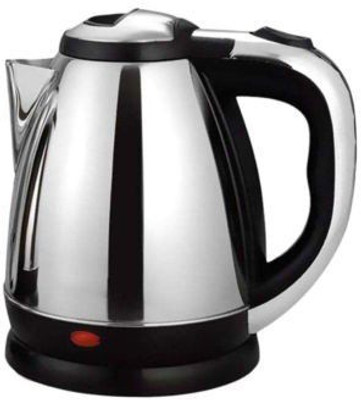 39% OFF
₹ 1,200.00 @ Flipkart
Check Price @ Amazon
This product does not require installation. Please contact brand customer care for any product related queires Elegant handle with single-touch lid locking for convenient use Automatic cut-off when water has boiled to ensure safety and power saving Concealed element which makes cleaning easy Power indicator 360 degree swivel base for usage convenience and portability Wide mouth for easy cleaning
Brand:   maxlink 360
Price:   1,200.00
---
Prestige PCMD 2.0 Personal Coffee Maker(Black)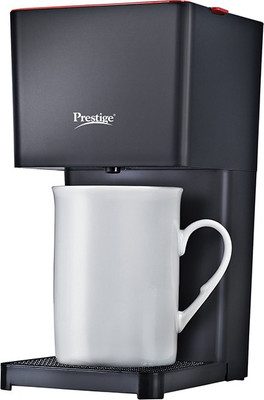 4% OFF
₹ 1,145.00 @ Flipkart
Check Price @ Amazon
Some people like coffee. Some people love coffee. Some people can't go without coffee. A hot steaming mug of coffee can get you up and about, and give you the energy you need to focus. Why spend money in coffee shops every day, when you can quickly make your favourite brew with this coffee maker from Prestige. Featuring a compact design, it comes with a specially-designed filter and a brew basket, providing you with the smell and taste of strong filter coffee.
Brand:   Prestige
Price:   1,145.00
---
NESCAFE E' smart Personal Coffee Maker(Black)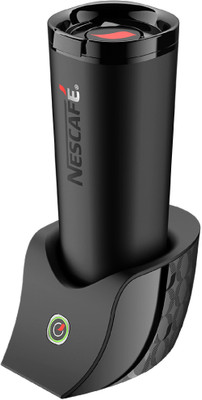 1% OFF
₹ 6,400.00 @ Flipkart
Check Price @ Amazon
Consider this Nescafe E Smart Personal Coffee Maker your new best friend if you are someone who can't do without this beverage. With it, you can prepare customized creamy iced coffees, cinnamon cappuccinos, and ginger spiced lattes at any time of the day. Join the Nescafe E Connected mug app and you can get this appliance to make coffee for you in just 60-90 seconds. The app also gets you connected with other coffee lovers. 
Brand:   NESCAFE
Price:   6,400.00
---
Pigeon Coffee Perculator Xpresso - 6 6 Cups Coffee Maker(Silver)
6% OFF
₹ 750.00 @ Flipkart
Check Price @ Amazon
Bring home this elegant Pigeon Coffee Perculator Xpresso - 6 6 Coffee Maker and make your favorite cup of coffee whenever you want. Whether you like filter coffee or prefer espresso, this coffee maker will prepare any coffee that you love to drink.
Brand:   Pigeon
Price:   750.00
---
Pigeon XPRESSO COFFEE PERCULATOR 4 CUP 4 cups Coffee Maker(STEEL)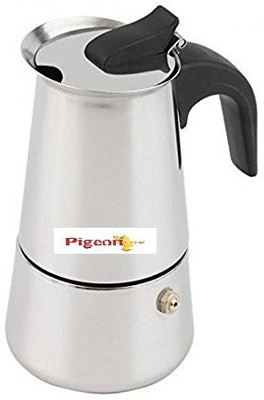 9% OFF
₹ 635.00 @ Flipkart
Check Price @ Amazon
PIGEON Stainless Steel Coffee Percolator / Maker Is A Steam Based Coffee Maker That Makes A Rich And Authentic Espresso / South Indian Filter Coffee In Just Minutes. This Italian Style Coffee Maker Is Crafted From The Finest Quality Stainless Steel And Comes With An Attractive Handle And Lid. The Product Is Modern In Its Look And Appeal And Provides No Hassles In Using And Cleaning. The Percolator Retains And Enhances The Natural Flavor And Aroma Of The Coffee!! Available In 2 Sizes -4 CUPS AND 6 CUPS
Brand:   Pigeon
Price:   635.00
---
Insasta Hand Blender Mixer Froth Whisker Lassi Maker for Milk Coffee Egg Beater Personal Coffee Maker(Multicolor)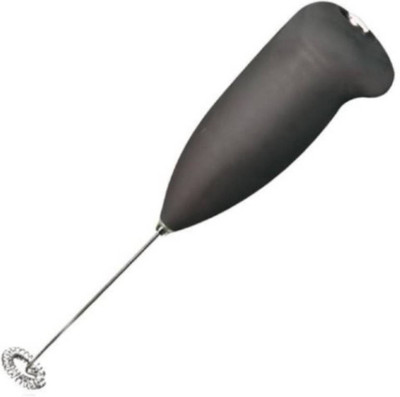 64% OFF
₹ 177.00 @ Flipkart
Check Price @ Amazon
Small and Handy No Wires (Cordless) as it works on batteries. So no hassles of plugging into power supply. Useful for Home, Office and can be easily carried while Traveling, Picnics etc. Useful for Cold or Hot Coffee, Milk Shakes, Chocolate Drinks, Chaas, Lassi, Mixing egg etc. Gives a nice foam to your Coffee, Milk Shake etc which can be enjoyed drinking. Milk foamier, milk Froather Hong Xin With this robust milk foamier, you can easily foam milk just in a few seconds. This Milk foamier convinces with its compact size and excellent workmanship. It is super fast be cleaned and take away any unnecessary left-overs. Thanks to its Batteries operating system, you are not in need of a further cable in the kitchen. Mobile, Thus the milk could be foamed quickly in the garden, balcony or elsewhere. Battery-operated: 2 x AA (batteries not supplied) :: Features :: Kitchen Tool, Soft Touch Housing, Stainless Steel, Easy to Clean Stainless steel spring and the body is made of abs plastic. Great for home crack eggs use or making cappuccino, latte machination, white coffee and milk shake, let you feel at home just like at the coffee shop! Also used for whisking, shaking and frothier, mixing coffee, milk, wine, fruit juice, etc.
Brand:   Insasta
Price:   177.00
---
Pigeon Modern Cucina CM 1.0 5 Cups Coffee Maker(Black)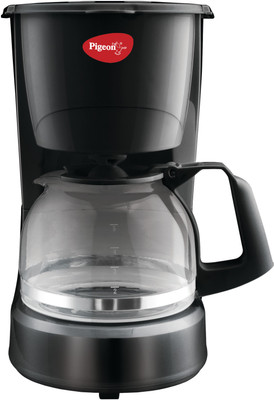 56% OFF
₹ 949.00 @ Flipkart
Check Price @ Amazon
Pigeon Modern Cucina CM 1.0 Black
Brand:   Pigeon
Price:   949.00
---
Morphy Richards Europa Espresso / Cappuccino 4 Cups Coffee Maker(Black)
23% OFF
₹ 4,420.00 @ Flipkart
Check Price @ Amazon
The Morphy Richards Europa Espresso Maker is a Drip Type coffee maker that brews Espresso, Cappuccino and Latte. The espresso machine can brew a maximum of 4 cups with an approximate brewing duration of 6-8 minutes. The Europa is a compact, versatile coffee machine that packs several features like Strength selector, Turbo steam nozzle, Steam power selector and heat resistant carafe. The Europa coffee machine is a sturdy appliance crafted out of high quality materials. The compact chassis features sleek brushed stainless accents on a graphite hued body. The body is powder coated which renders it rust-proof and gives it extended durability. The Europa is fitted with a stainless filter with a micro pore mesh that is designed to capture the full flavor of the beans. Brewing Features The unique Strength selector on the Morphy Richards Europa ensures that you get your espresso just right. You get to choose from Strong, Medium and Light brew shots. The feature also gives you the freedom to experiment with lesser known caffeine brews like Macchiato and Americano. The Turbo Steamer nozzle in the Morphy Richards Coffee machine delivers a high pressure blast of steam into your milk to give lighter, smooth textured foam. A steam frother is a highly desirable feature in a coffee machine. Hot milk works fine, but it nowhere compares to the flavor and full texture that foamed milk brings to a coffee. The Morphy Richards Europa has a Steam Control Knob which gives you control over how much froth you want to infuse into your coffee. Pulling good shots on the Morphy Richards coffee maker is easy, regardless of the kind of beans you might be using. The coffee machine can handle a range of coffee blends from dark roasted (French Roast) to Light green (Cinnamon Roast) beans. Safety and Convenience The Morphy Richards Europa coffee machine features an anti-slip base that ensures improved stability even on smooth surfaces like kitchen counters. The glass carafe and the outer lid are heat resistant and can be safely handled even during the brewing cycle. The grip holder comes in a non-slip, ergonomic shape that ensures better grip and easy handling. The Europa coffee maker comes with a unique, easy to clean removable drip tray for added convenience. The Start/End of the brewing cycle is indicated by a bright Neon LED light on the On/Off switch.
Brand:   Morphy Richards
Price:   4,420.00
---