When I Was the Greatest(English, Paperback, Reynolds Jason)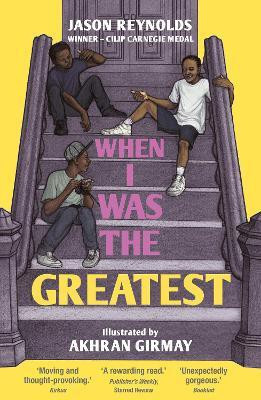 Check Price @ Amazon
From Carnegie winning author, a coming-of-age novel about friendship and loyalty across neighbourhood lines - illustrated by award-winner, Akhran Girmay.A lot of the stuff that gives my neighbourhood a bad name, I don't really mess with. The guns and drugs and all that, not really my thing.Nah, not his thing. Ali's got enough going on, between school and boxing and helping out at home. His best friend Noodles, though. Now there's a dude looking for trouble - and, somehow, it's always Ali around to pick up the pieces. But, hey, a guy's gotta look out for his boys, right? Besides, it's all small potatoes; it's not like anyone's getting hurt.And then there's Needles. Needles is Noodles's brother. He's got a syndrome, and gets these ticks and blurts out the wildest, craziest things. It's cool, though: everyone on their street knows he doesn't mean anything by it.Yeah, it's cool . . . until Ali and Noodles and Needles find themselves somewhere they never expected to be . . . somewhere they never should've been - where the people aren't so friendly, and even less forgiving.'A funny and rewarding read.' Publisher's Weekly, Starred Review'Fiction with heart . . . unexpectedly gorgeous.' Booklist'Moving and thought-provoking . . . defies readers' expectations.' Kirkus
Price:   868.00
---
Similar Products
A Single Shard(English, Paperback, Park Linda Sue)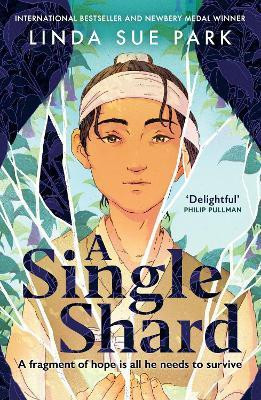 Check Price @ Amazon
'Delightful... I read the novel with enormous pleasure and admiration.' PHILIP PULLMAN A SPECIAL 20TH ANNIVERSARY EDITION OF THIS AWARD-WINNING TALE ABOUT THE POWER OF PERSEVERANCE BY THE BESTSELLING AUTHOR OF A LONG WALK TO WATER 13-year-old Tree-ear lives in a Korean village famous for its ceramics. He doesn't have much but he loves to watch master potter Min at work and dreams of learning the craft one day. Reluctantly Min agrees to let Tree-ear help him. Determined to do whatever it takes to prove himself, Tree-ear embarks on a dangerous journey to present his master's work to the king, unaware it will change his life forever.
Men of Iron(English, Paperback, Pyle Howard)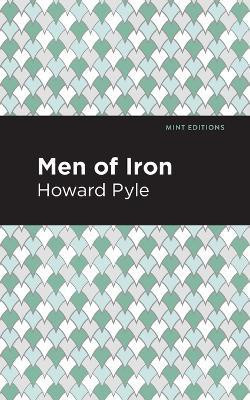 Check Price @ Amazon
A quest for knighthood motivates Myles Falworth through rigorous training and dangerous jousting tournaments to confront a lifelong enemy and claim his true love. Myles Falworth determines that the only way he can restore his family's honor, undo the false charge of treason placed against his blind father by the arrogant Earl of Alban, is to become a knight of noble standing and challenge the Earl to single combat. Iron is a historical novel of the 15th century, a coming of age story, and a swashbuckling tale of revenge and redemption. The hero's hard training and challenges on the road to becoming a knight build toward his confrontation with the cruel Earl. This final showdown proves to be a sustained climax of suspense and violent action that will charge even the most jaded modern reader with excitement. The author's deep research can be seen in the book's authentic details and vivid period color and enhance the narrative without slowing the pace. First published in 1891, the novel was made into a 1954 film, The Black Shield of Falworth starring Tony Curtis as Myles Falworth. With an eye-catching new cover, and professionally typeset manuscript, this edition of Iron is both modern and readable.
The 3am Shattered Mums' Club(English, Paperback, Manning Nina)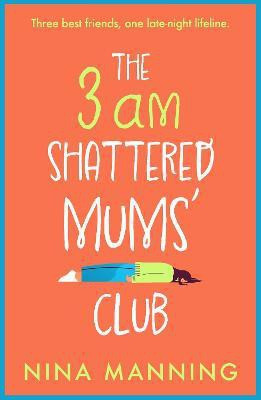 Check Price @ Amazon
Three best friends. One late-night lifeline. Meet Aisha, Sophy and Mel. Three new mums. All absolutely shattered. For her social media fans, influencer Sophy has the picture-perfect life. But why does she feel so lonely all the time? Older mum Mel wasn't planning on being a mum later in life. What does this all mean for the career that she loved? Can she ever go back? And Aisha, whose much loved twin boys bring her so much joy, but have caused a rift in her own family that she isn't sure she can ever fix. Navigating this new world of motherhood is hard. And the only sanity these three friends have is their 3am mums' club, where they can chat and support each other in the dark of the night as their babies, finally, finally sleep. But in the still of the night, secrets are revealed that could turn all their lives upside down.... more than they already are! Bestselling author Nina Manning is back with a brand-new story of mum guilt, parenting pitfalls and friendship around the clock.
& Accessories
Sorted By Price
₹ 868.00
-
When I Was the Greatest(English,
₹ 244.00
-
A Single Shard(English, Paperback, Park
₹ 813.00
-
Men of Iron(English, Paperback, Pyle
₹ 1,270.00
-
The 3am Shattered Mums' Club(English,
Sorted By Brand
Faber & Faber
-
When I Was the Greatest(English,
Oneworld Publications
-
A Single Shard(English, Paperback, Park
Graphic Arts Books
-
Men of Iron(English, Paperback, Pyle
Boldwood Books Ltd
-
The 3am Shattered Mums' Club(English,
Sorted By Discount
32%
-
When I Was the Greatest(English,
18%
-
A Single Shard(English, Paperback, Park
33%
-
Men of Iron(English, Paperback, Pyle
33%
-
The 3am Shattered Mums' Club(English,