San Pareil Tempered Glass Guard for Lenovo A7000(Pack of 1)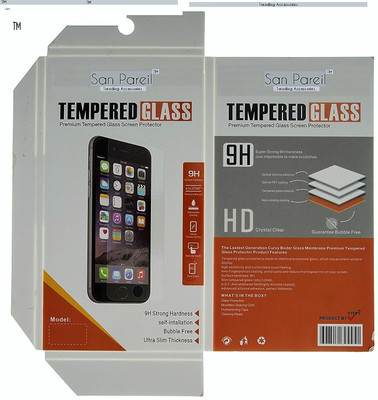 60% OFF
@ Flipkart
Check Price @ Amazon
San Pareil Tempered Glass Protector for Lenovo A 7000 (Premium quality glass and packing, Transparent)
Color:   Transparent
Price:   199.00
---
Similar Products
Flipkart SmartBuy Tempered Glass Guard for Lenovo A7000(Pack of 1)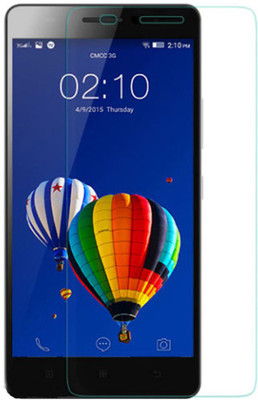 40% OFF
₹ 239.00 @ Flipkart
Check Price @ Amazon
The Flipkart SmartBuy tempered glass proguard for hd protector for Lenovo A7000 affixes to your phone using a residue-free adhesive layer. Because of its rigidity,the cover will not leave air bubbles when applied to your phone.additionally,because the product is designed specifically for your phone, its easy to align correctly for simple application and adjustment.High surface hardness resists scratches and scrapes better than glass and matte surface prevents fingerprint marks.Flipkart SmartBuy proguard hd screen protectors are rated at a surface hardness of 3h.this means it provides exceptional protection against scratches and scrapes.special uv coating prevents sun damage and resists oil and stains.in order to provide the best possible protection for your phone while also ensuring a long-lasting film,Flipkart SmartBuy proguard hd have coated their screen protector with a special uv-resistant chemical.this prevents the sun from damaging or aging the screen protector,while also helping resist fingerprints, oil and staining.
Brand:   Flipkart SmartBuy
Color:   Glass
Price:   239.00
---
EASYBIZZ Tempered Glass Guard for Lenovo A7000(Pack of 1)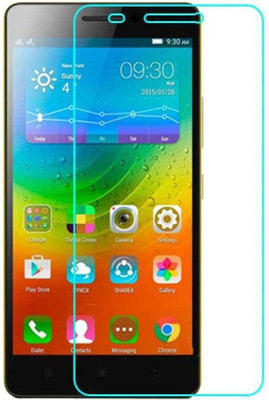 75% OFF
₹ 170.00 @ Flipkart
Check Price @ Amazon
The EASYBIZZ 2.5D Curve Edge HD Ultra Clear Tempered Glass will prevent from scratches on your device screen without sacrificing visibility. Its dust repelling, reduces glare, smudges and improves clarity. It uses a static adhesive that will not leave a residue when removed, and makes installation error-proof. The screen glass guard also comes along with a microfiber cleaning cloth, allowing you to remove dust or debris from your screen before applying the Screen Protector. The bubble-free application makes EASYBIZZ screen guards an ultimate solution for making your device screen brilliant and scratch-free.
Brand:   EASYBIZZ
Color:   Transparent
Price:   170.00
---
MOBIVIILE Tempered Glass Guard for Lenovo A7000, Lenovo K3 Note(Pack of 2)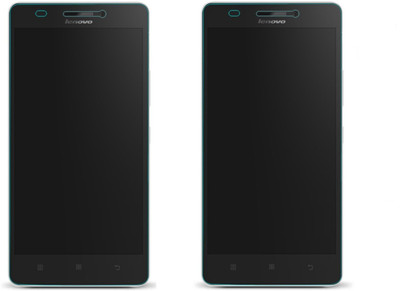 75% OFF
₹ 249.00 @ Flipkart
Check Price @ Amazon
MOBIVIILE Presents The World's Best MOBIVIILE "Lenovo A7000 Screen Guard" Tempered Glass Screen Protector - An Invisible Shield That Will Save Your Phone From The Hardest Drops Why MOBIVIILE's Lenovo A7000 Screen Glass - Tempered Glass Screen Protector Is A Must Have For Your Phone: • Most importantly, because it's an investment! Investments are generally meant to generate money. But this one is meant to save you money by offering MAXIMUM PROTECTION for your phone's screen! • It's not a cheap and flimsy cover that won't last. MOBIVIILE features the HIGHEST QUALITY Lenovo A7000 Tempered Glass available today! • With its anti-shatter technology and high level hardness, it makes your phone INVULNERABLE to scratches and accidental drops (Anti-Scratch / the phone's screen when you have protected it with MOBIVIILE! • It is anti-scratch and provides you with 99.99% clarity and touchscreen accuracy! In addition, its special coating offers fingerprint resistance. • It's magic and keeps your device safe from any harsh impacts, scratches, dust and general wear and tear! Reinforcing your screen is essential if you want to get the most out of your phone and make sure that it will last long.
Brand:   MOBIVIILE
Color:   Transparent
Price:   249.00
---
Godilla Tempered Glass Guard for Lenovo A7000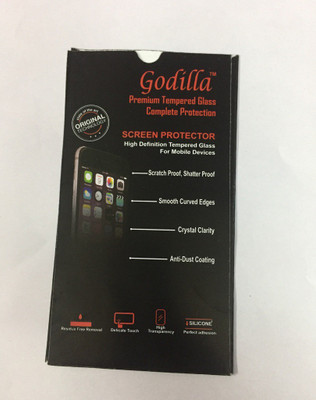 75% OFF
₹ 247.00 @ Flipkart
Check Price @ Amazon
Curved Edge Tempered Glass Screen Protector is designed to perfectly fit your smartphone. 2.5D edge radian means the edge cutting chamfer technique used based on the 0.26MM glass piece, which makes the edges even smoother to touch. The tempered glass is only 0.26mm thick which has excellent light penetration ratio 98%. It has very easy application, leaving no bubbles, and having no glare. Its Oleophobic coating helps reduce visibility of fingerprints and other contaminants, making it easy to quickly clean the screen. Designed to be extremely tough and durable, it is also capable of withstanding scratches from items such as keys, knives and more. Installation is also a breeze. Align the screen protector on top of the device, push down on the tempered glass and allow the adhesive to work its magic. Coming with a cleaning kit helping you wipe away marks and fingerprints during the easy installation, remember not to fold the tempered glass film when installing. Tempered Glass is designed keeping in mind 100% safety of glass and end user. "Godilla" Is A Brand Affiliated Only To ******TheSmartSeller******. No Guarantee Of Authenticity Or Quality Of The Product If Purchased From Other Sellers. High Quality Screen Guard that protects your Phone Screen from Dust, Scratches and Cuts. Anti-Glare, Anti-Fingerprint are some of its features.
Brand:   Godilla
Color:   Transparent
Price:   247.00
---
MRNKA Tempered Glass Guard for Lenovo A7000 Plus(Pack of 1)
78% OFF
₹ 109.00 @ Flipkart
Check Price @ Amazon
2.5D Curve Edge HD Ultra Clear Tempered Glass will prevent from scratches on your device screen without sacrificing visibility. Its dust repelling, reduces glare, smudges and improves clarity. It uses a static adhesive that will not leave a residue when removed, and makes installation error-proof. The screen glass guard also comes along with a microfiber cleaning cloth, allowing you to remove dust or debris from your screen before applying the Screen Protector. The bubble-free application makes screen guards an ultimate solution for making your device screen brilliant and scratch-free
Brand:   MRNKA
Color:   Transparent
Price:   109.00
---
4brothers Tempered Glass Guard for Lenovo A7000, Lenovo K3 Note(Pack of 1)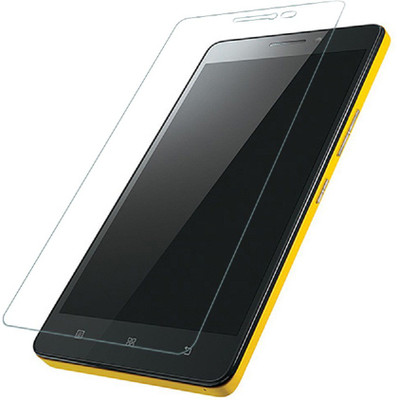 81% OFF
₹ 108.00 @ Flipkart
Check Price @ Amazon
Brand:   4brothers
Color:   Transparent
Price:   108.00
---
S-Hardline Tempered Glass Guard for Lenovo A7000(Pack of 1)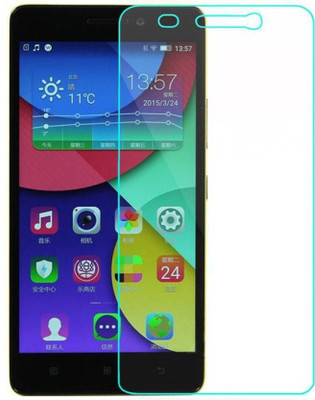 66% OFF
₹ 169.00 @ Flipkart
Check Price @ Amazon
Brand:   S-Hardline
Color:   Transparent
Price:   169.00
---
BigChoice Tempered Glass Guard for Lenovo A7000, Lenovo K3 Note(Pack of 1)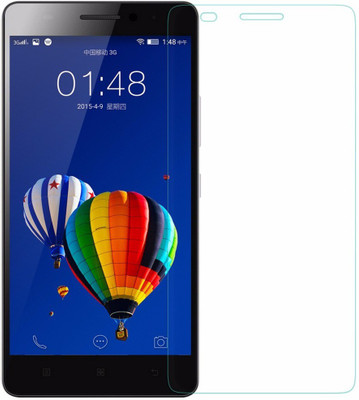 78% OFF
₹ 129.00 @ Flipkart
Check Price @ Amazon
Brand:   BigChoice
Color:   Transparent
Price:   129.00
---
4brothers Tempered Glass Guard for Lenovo A7000, Lenovo K3 Note(Pack of 1)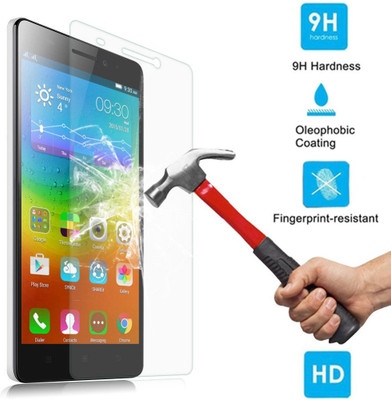 78% OFF
₹ 108.00 @ Flipkart
Check Price @ Amazon
Brand:   4brothers
Color:   Transparent
Price:   108.00
---