Snooky Nano Glass for Lenovo S850(Pack of 1)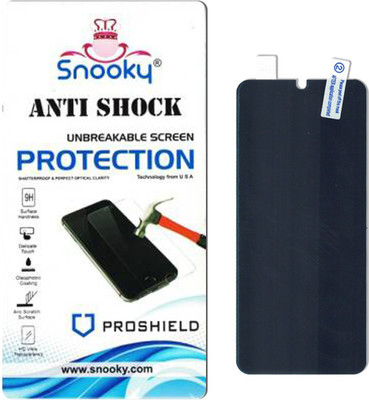 75% OFF
@ Flipkart
Check Price @ Amazon
Full Protection for your Smartphone Up to 4H Scratch hardness, prevent your mobile phone from scratch The soft anti-shock technology can reduce the impact, prevent the screen from broken. Unique oleo phobic layer, oleophobic and lyophobic , let the screen clean like new. Anti Glare can automatically absorb 90% sunlight to avoid refraction after sunlight into the film. 99% light transmittance perfectly show the picture
Color:   Transparent
Price:   149.00
---
Similar Products
MudShi Impossible Screen Guard for Lenovo S850(Pack of 2)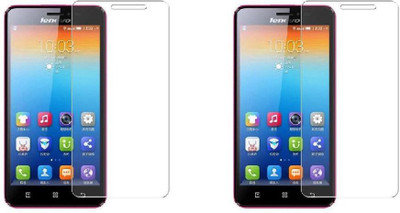 53% OFF
₹ 185.00 @ Flipkart
Check Price @ Amazon
Mudshi's Screen Protector has been specially made with scratch resistant material and rounded edges for a more precise fit. Due to the 0.23-0.33mm thickness and surface hardness of the Glass Screen Protector provides premium protection and no lose in touch screen sensitivity. Surface hardness Three times stronger than regular PET film. Even sharp objects such as knives and keys will not scratch the Glass Screen Protector. Oleo phobic Coating: The Glass Screen Protector has an oleo phobic coating that prevents fingerprints and other contaminants and makes the film easy to clean. Anti-Shatter Film: If broken, the Glass Screen Protector cracks into small pieces that are held within the film. They are not sharp, making it safer than other glass products. CAUTION *When removing for re-use, the adhesive properties might wear off to an extent where the screen protector will not adhere to the device. It is not recommended to reuse the Glass Screen Protector once it's been applied. *Using excessive force when installing or removing the screen protector may damage the product
Brand:   MudShi
Color:   Transparent
Price:   185.00
---
SVENMAR Tempered Glass Guard for Lenovo S850
77% OFF
₹ 229.00 @ Flipkart
Check Price @ Amazon
Brand:   SVENMAR
Color:   Transparent
Price:   229.00
---
TELTREK Tempered Glass Guard for Lenovo S850(Pack of 1)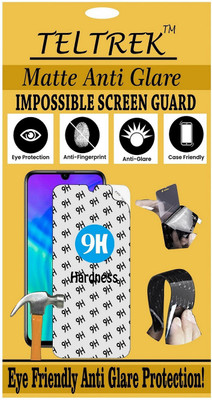 72% OFF
₹ 216.00 @ Flipkart
Check Price @ Amazon
Impossible, Flexible & Shatterproof Anti Glare Matte Tempered Glass Screen Protector for your Lenovo S850 Smart Phone. This Matte Screen Guard has a chemically treated special layer that prevent self-reflection and glare from natural day light as well as artificial lighting. The matte finish also significantly reduces appearance of fingerprints and smudges.
Brand:   TELTREK
Color:   Transparent
Price:   216.00
---
PNBEE Impossible Screen Guard for Lenovo S850(Pack of 1)
71% OFF
₹ 229.00 @ Flipkart
Check Price @ Amazon
The way we take care of our clothes to look good and presentable, the same way, for the smartphone to be scratchproof and damage free, tempered glass should be used. It also improves touch sensitivity of your mobile. So we are providing you tempered glass for your mobile which gives your phone an excellent look, makes it presentable, scratch free and damage free. It is Ultra-thin glass which is treated by toughening under high temperature.
Brand:   PNBEE
Color:   Transperent
Price:   229.00
---
Snooky Screen Guard for Lenovo S850(Pack of 1)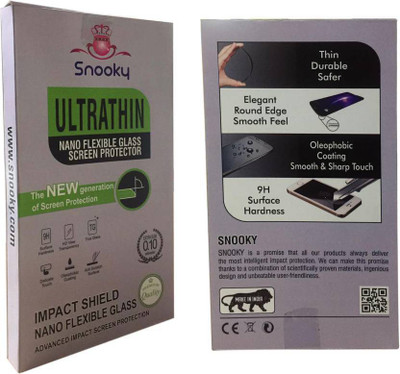 49% OFF
₹ 201.00 @ Flipkart
Check Price @ Amazon
Brand:   Snooky
Color:   Transparent
Price:   201.00
---
Owlam Tempered Glass Guard for Lenovo S850
80% OFF
₹ 199.00 @ Flipkart
Check Price @ Amazon
Brand:   Owlam
Color:   Transparent
Price:   199.00
---
ZINGTEL Tempered Glass Guard for Lenovo S850(Pack of 1)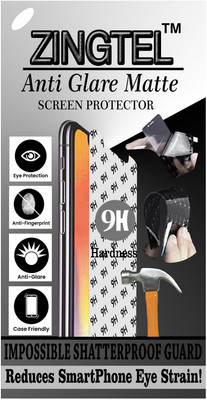 72% OFF
₹ 216.00 @ Flipkart
Check Price @ Amazon
Impossible, Flexible & Shatterproof Anti Glare Matte Tempered Glass Screen Protector . This Matte Screen Guard has a chemically treated special layer that prevent self-reflection and glare from natural day light as well as artificial lighting. The matte finish also significantly reduces appearance of fingerprints and smudges
Brand:   ZINGTEL
Color:   Transparent
Price:   216.00
---
Snooky Front and Back Screen Guard for Lenovo S850(Pack of 1)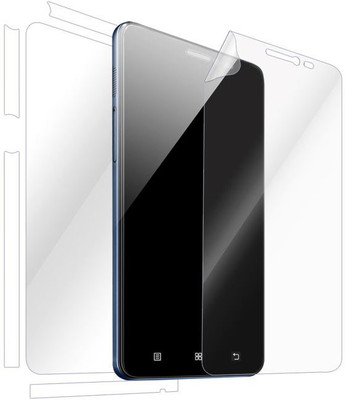 50% OFF
₹ 299.00 @ Flipkart
Check Price @ Amazon
Full Protection for your Smartphone Up to 4H Scratch hardness, prevent your mobile phone from scratch The soft anti-shock technology can reduce the impact, prevent the screen from broken. Unique oleo phobic layer, oleophobic and lyophobic , let the screen clean like new. Anti Glare can automatically absorb 90% sunlight to avoid refraction after sunlight into the film. 99% light transmittance perfectly show the picture
Brand:   Snooky
Color:   Transparent
Price:   299.00
---
MudShi Impossible Screen Guard for Lenovo S850(Pack of 1)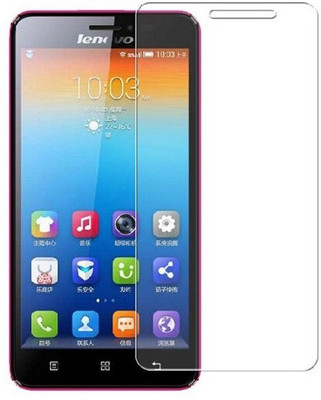 64% OFF
₹ 175.00 @ Flipkart
Check Price @ Amazon
Mudshi's Matte Screen Protector has been specially made with scratch resistant material and rounded edges for a more precise fit. Due to the Matte Finish and surface hardness of the Film, Screen Protector provides premium protection and no lose in touch screen sensitivity. Surface hardness Three times stronger than regular PET film. Even sharp objects such as knives and keys will not scratch the Glass Screen Protector. Oleo phobic Coating: The Glass Screen Protector has an oleo phobic coating that prevents fingerprints and other contaminants and makes the film easy to clean. Anti-Shatter Film: If broken, the Glass Screen Protector cracks into small pieces that are held within the film. They are not sharp, making it safer than other glass products. CAUTION *When removing for re-use, the adhesive properties might wear off to an extent where the screen protector will not adhere to the device. It is not recommended to reuse the Glass Screen Protector once it's been applied. *Using excessive force when installing or removing the screen protector may damage the product
Brand:   MudShi
Color:   Transparent
Price:   175.00
---