Stjx Men Yellow Genuine Leather Card Holder(7 Card Slots)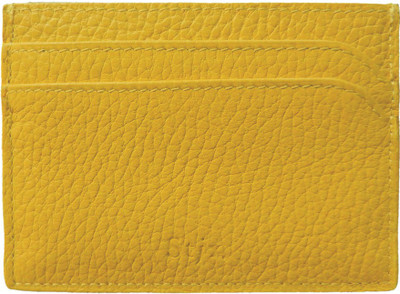 Check Price @ Amazon
A card holder with a minimalist design made of fine calf leather in bright yellow. The inner lining is an electrically conductive shielding material to protect the cards from demagnetization or cloning. (Stjx Shielding is compliant to aerospace industry criteria)
Color:   200
Price:   13,500.00
---
Similar Products
Stjx Men Red Genuine Leather Card Holder(7 Card Slots)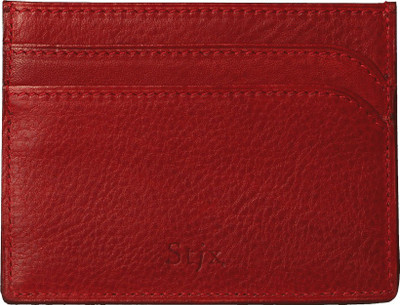 Check Price @ Amazon
A card holder with a minimalist design made of fine calf leather in red. The inner lining is an electrically conductive shielding material to protect the cards from demagnetization or cloning. (Stjx Shielding complies with the aerospace industry criteria)
Stjx Men Green Genuine Leather Card Holder(7 Card Slots)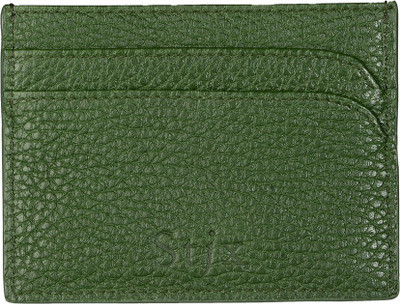 Check Price @ Amazon
A card holder with a minimalist design made of fine calf leather in moss green. The inner lining is an electrically conductive shielding material to protect the cards from demagnetization or cloning. (Stjx Shielding complies with the aerospace industry criteria)
SIADORABLE Card Holder, Wallet & Belt Combo(Brown)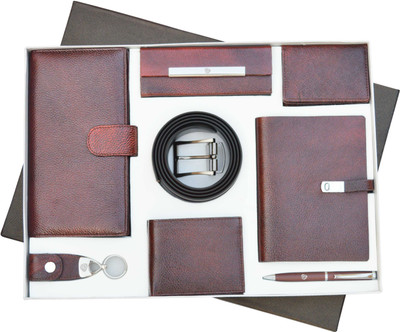 Check Price @ Amazon
This is a 8-in-1 Combo of Genuine Leather Gents Wallet, Travel Wallet, Notebook, Spectacle case, Leather Reversible Belt, Card Holder, Key Ring and Pen.Packed in very elegant hard board gift box. :Mens Wallet is made of Genuine Leather, it has 5 Card Slots, a coin pocket and 2 currency sections. Travel Wallet/Purse is made of Genuine Leather with 1 Window for keeping Passport, 4 card slots, Zipper for Currency, Wide pocket for keeping Cheque Book. :Spectacle Case is made of Genuine Leather and Inside Felt Fabric is used which is highly suitable for protection of Spectacles/Sunglasses. This is a foldable case i.e when Specs are not in the case, the case can be folded. Once it is unfolded to keep Specs, it takes shape of triangular prism.Belt is made of Genuine Leather, this is double sided belt (i.e reversible). One side is Black & other side is Brown. It has a reversible Twist Type Buckle which ensures switching between colors without detaching Leather Strap from Buckle. It comes with a Strap Length of 48 Inches (Full Size). Size can be reduced/adjusted by cutting the strap to the required length. :Notebook is made with fine grain high quality Genuine Leather, which gives not only a rich elegant look but also have very long shelf life. It has high quality Nickel finish magnetic closure which adds on to its richness. Paper Size : 158mm X 117mm with Single Ruled 80 GSM Sheets. It has 296 Pages (148 Sheets) including Personal Memoranda, Calendars (4 Years) and Telephone Index. Card Holder is made in Genuine Leather for keeping multiple Visiting/Credit/Debit Cards. Key Ring is made of Genuine Leather with High Quality Nickel Fitting and ring. It also has Metallic ballpoint pen that comes with a non-dry refill which makes it long lasting and durable.
KEY SMART 8 Card Holder(Set of 1, Red)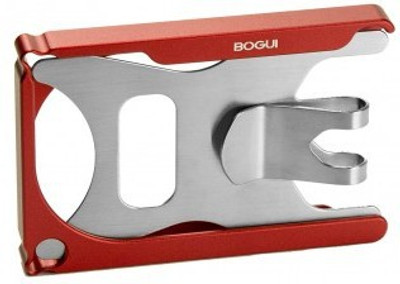 Check Price @ Amazon
Stjx Men Orange Genuine Leather Card Holder(7 Card Slots)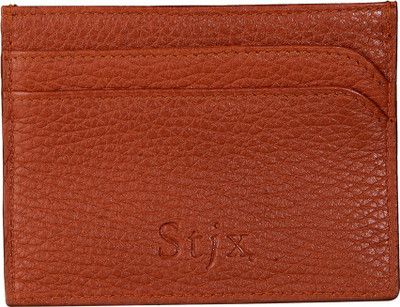 Check Price @ Amazon
Men Orange Genuine Leather RFID Card Holder (7 Card Slots) A minimalist design card holder of fine orange vegetable tanned leather. The internal lining in suede is made with a high-tech shielding material which protects the cards from demagnetization and cloning. Handcrafted and Customizable. Hand Made in Italy Composition: Natural Calf Vegetable Tanned Leather; Shielding Technology Color: Orange Size: cm 10.5 x 8 Customizable: with your name/initials or logo Vegetable Tanned Leather: Vegetable tanning is a traditional handcrafted process based on the use of tannin, a natural substance extracted from trees, which turns the leather into a unique product with a unique scent. Vegetable tanning is the most traditional, natural and environmental-friendly process, able to make each product unique. The natural ageing does not compromise its resistance and gives the product a vintage look with warm shades. Shielding Technology: Stjx Shielding Collection is made with high-tech shielding materials certified for the aerospace field (IEEE 299). The card holders linings protect against identity fraud, theft and demagnetization. Unconventional Limited Editions: Stjx is the love child of an Italian entrepreneur and an idea fueled by a long textile tradition as well as a strong passion for innovation and performance. Stjx reinterprets the accessories for the contemporary connoisseur – an experiment that blurs the boundaries between craftsmanship and science. In pursuit of originality.
Stjx Men Brown Genuine Leather Card Holder(7 Card Slots)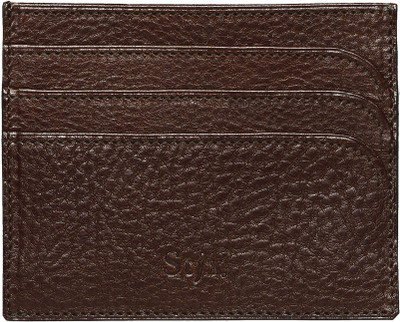 Check Price @ Amazon
Men Brown Genuine Leather RFID Card Holder (7 Card Slots) A minimalist design card holder of fine brown vegetable tanned leather. The internal lining in suede is made with a high-tech shielding material which protects the cards from demagnetization and cloning. Handcrafted and Customizable. Hand Made in Italy Composition: Natural Calf Vegetable Tanned Leather; Shielding Technology Color: Brown Size: cm 10.5 x 8 Customizable: with your name/initials or logo Vegetable Tanned Leather: Vegetable tanning is a traditional handcrafted process based on the use of tannin, a natural substance extracted from trees, which turns the leather into a unique product with a unique scent. Vegetable tanning is the most traditional, natural and environmental-friendly process, able to make each product unique. The natural ageing does not compromise its resistance and gives the product a vintage look with warm shades. Shielding Technology: Stjx Shielding Collection is made with high-tech shielding materials certified for the aerospace field (IEEE 299). The card holders linings protect against identity fraud, theft and demagnetization. Unconventional Limited Editions: Stjx is the love child of an Italian entrepreneur and an idea fueled by a long textile tradition as well as a strong passion for innovation and performance. Stjx reinterprets the accessories for the contemporary connoisseur – an experiment that blurs the boundaries between craftsmanship and science. In pursuit of originality
KEY SMART Smart Clik Premium BLUE 8 Card Holder(Set of 1, Blue)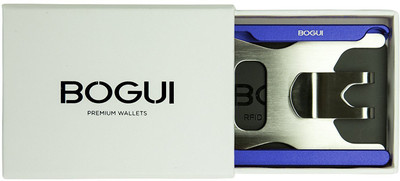 Check Price @ Amazon
Holds up to 8 cards. Compact design to fit easily in your pocket, purse or bag. Just big enough to safely hold your cards
KEY SMART 8 Card Holder(Set of 1, Pink)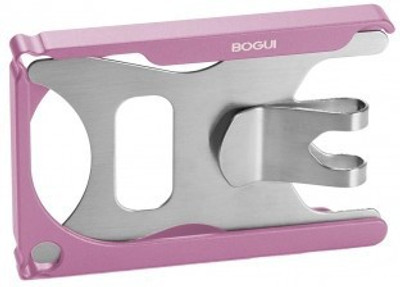 Check Price @ Amazon
Stjx Men Blue Genuine Leather Card Holder(7 Card Slots)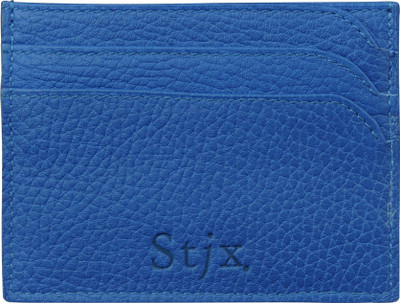 Check Price @ Amazon
A card holder with a minimalist design made of fine calf leather in retro blue. The inner lining is an electrically conductive shielding material to protect the cards from demagnetization or cloning. (Stjx Shielding complies with the aerospace industry criteria)
Wallets & Card Wallets & Accessories
Sorted By Price
₹ 13,500.00
-
Stjx Men Yellow Genuine Leather
₹ 13,500.00
-
Stjx Men Red Genuine Leather
₹ 13,500.00
-
Stjx Men Green Genuine Leather
₹ 3,099.00
-
SIADORABLE Card Holder, Wallet &
₹ 5,095.00
-
KEY SMART 8 Card Holder(Set
₹ 13,500.00
-
Stjx Men Orange Genuine Leather
₹ 13,500.00
-
Stjx Men Brown Genuine Leather
₹ 5,095.00
-
KEY SMART Smart Clik Premium
₹ 5,095.00
-
KEY SMART 8 Card Holder(Set
₹ 13,500.00
-
Stjx Men Blue Genuine Leather
Sorted By Brand
Stjx
-
Stjx Men Yellow Genuine Leather
Stjx
-
Stjx Men Red Genuine Leather
Stjx
-
Stjx Men Green Genuine Leather
SIADORABLE
-
SIADORABLE Card Holder, Wallet &
KEY SMART
-
KEY SMART 8 Card Holder(Set
Stjx
-
Stjx Men Orange Genuine Leather
Stjx
-
Stjx Men Brown Genuine Leather
KEY SMART
-
KEY SMART Smart Clik Premium
KEY SMART
-
KEY SMART 8 Card Holder(Set
Stjx
-
Stjx Men Blue Genuine Leather
Sorted By Discount
0%
-
Stjx Men Yellow Genuine Leather
0%
-
Stjx Men Red Genuine Leather
0%
-
Stjx Men Green Genuine Leather
59%
-
SIADORABLE Card Holder, Wallet &
0%
-
KEY SMART 8 Card Holder(Set
0%
-
Stjx Men Orange Genuine Leather
0%
-
Stjx Men Brown Genuine Leather
0%
-
KEY SMART Smart Clik Premium
0%
-
KEY SMART 8 Card Holder(Set
0%
-
Stjx Men Blue Genuine Leather