AUDONIC Premium YS Sa_msung Earphonefor Viv.o Opp_o Red.mi Hono.r Nok_ia Wired Headset(White, In the Ear)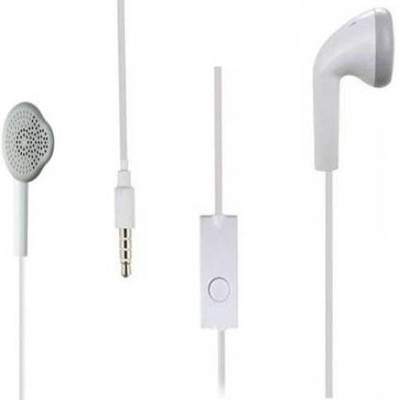 78% OFF
@ Flipkart
Check Price @ Amazon
3.5mm Jack MP3 Earphones With Mic For All Mobiles. Enjoy feet tapping music with this pair of wired earphones. Whether you are travelling in the bus or working at office, keep yourself entertained by listening to your favorite tunes in high-quality with this headset. These wired, in-the-ear earphones not only offer a secure fit but also offer a long-lasting comfort. In Line Remote This pair of earphones comes with an inline remote which offers better control - you can pause and play music without having to fidget with your phone. Features : Make calls or listen to music with this Genuine Hands Free Kit. The practical answer/end button makes it easy to manage calls and you can listen to tunes on the music player on your compatible mobile device
Color:   White
Price:   189.00
---
Similar Products
Delmohut Portable SH_12 Foldable Headphone 4G redmi mi Headset Bluetooth Headset(Multicolor, Black, In the Ear)
60% OFF
₹ 599.00 @ Flipkart
Check Price @ Amazon
Features Enjoy a fulfilling audio experience with this over-the-head, compact headset equipped with plush earpads for comfort. With an over-the-ear design, this headset lets you chat all day comfortably with cushioned, noise-cancellation ear pads. This headset has dynamic 40mm drivers so you can listen to your playlist with clear fully detailed sound with deep bass. This headset is compatible with smartphones, tablets, notebooks and mobile phones with BlueTooth support including iPhone, iPad, Android smartphones and many others
Brand:   Delmohut
Color:   Black, Multicolor
Price:   599.00
---
Brown Bee 100% Original Earphone For All Smart Phones Great Bass Wired Headset(Black, In the Ear)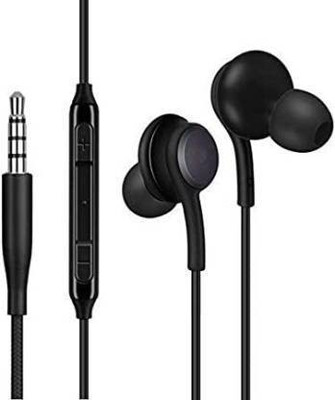 75% OFF
₹ 249.00 @ Flipkart
Check Price @ Amazon
BROWN BEE Provide You 100% Original Handsfree With Remote Note Enjoy your music and calls with our one of the most luxurious Hands Free in the international market. Introducing its elegant Luxury FlexGrip connection prevents cable damage Perfect headset for disturbance free experience Maximum comfort and super performance Excellent for interactive games Compatible with iPhone & All 3.5 mm audio jack devices, Speaker size: 13mm Freqency range: 18-20KHz Sensibility: 116dB at (1KHz, 0.5Vrms) Impedance: 32 ohms Cable lenght: 120cm Jack: 3.5 mm Microphone integrated
Brand:   Brown Bee
Color:   Black
Price:   249.00
---
Redmi Earbuds S Bluetooth Headset(Black, True Wireless)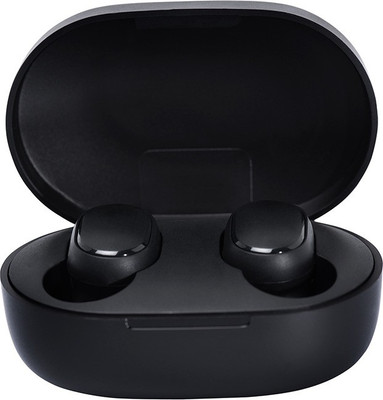 25% OFF
₹ 1,799.00 @ Flipkart
Check Price @ Amazon
You can make your music as well as gaming experience more enriching and captivating by using these earbuds from Redmi. The sleek design of each earbud ensures a comfortable experience. They also come with Bluetooth 5.0 technology, which offers steady connectivity. What's more, you can use the low latency gaming mode to make your gaming experience more enjoyable.
Brand:   Redmi
Color:   Black
Price:   1,799.00
---
SULFUR Flexible Wireless RE_DM_I/M_I NOTE 4/5/5 PRO/6/ Super bass Bluetooth Headset(Black, In the Ear)
68% OFF
₹ 315.00 @ Flipkart
Check Price @ Amazon
3d Neck behind (around-the-neck Wearing Style With Body-contoured Fit) Noise Reduction Echo Cancellation Durable and Reliable Performance from a high quality manufacturing unit 100% Compatible Bluetooth Wireless Stereo Headset. It offers top-rate sound with advanced audio features, enhanced bass response, HD Voice, making for an incredible listening experience with full, rich, authentic sound for music and crystal-clear voice calls. Unique memory flex neck strap for weightless comfort Advanced Multi point allows the Speed HSB:730 to connect to two devices simultaneously and lets users switch from listening to music to phone operation with minimal effort. Features: Unique ring-necked design, opening up a new era of Bluetooth, Ultra light elastic memory material, easy to carry, Vibrate to remind you not to miss any incoming calls, High-fidelity stereo audio earphones enjoy entertainment, Intelligent noise reduction, clearer calls
Brand:   SULFUR
Color:   Black
Price:   315.00
---
AUDONIC Classic Earphone for Red_mi/Op_po/I_phone /Sam_sung/Viv_o/Hono_r Wired Headset(White, In the Ear)
74% OFF
₹ 229.00 @ Flipkart
Check Price @ Amazon
The design of the new EarPhones is defined by the geometry of the ear. Which makes them more comfortable for more people than any other earbud-style headphone.It is a Universal wired earphone that is compatible with Various 3.5mm Jack Devices like ipod, Mobile, Tablet, Televisions, Computers, Laptops, MP3 Players.Its offered the best quality sound. The speakers inside EarPhones have been engineered to minimize sound loss and maximize sound output. So you get high-quality audio thats just as impressive as what youd hear from more expensive headphones.The EarPhones with Remote and Mic also include a built-in remote that lets you adjust the volume, control the playback of music and video, and answer or end calls with a pinch of the cord.Make calls or listen to music with this Genuine Hands Free.
Brand:   AUDONIC
Color:   White
Price:   229.00
---
Ferons Xiao__mi Red.mi Note 7,Note 6/Pro,Note 5/Pro,y1,lite,Y2,Y3 Wired Headset(White, In the Ear)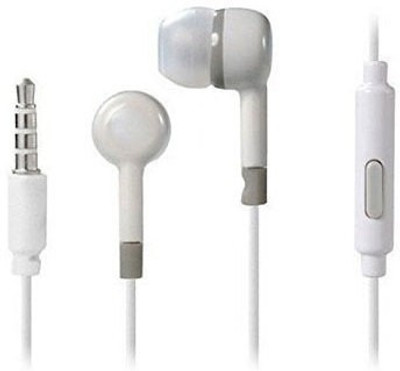 78% OFF
₹ 149.00 @ Flipkart
Check Price @ Amazon
Ferons presents well-loved design headphones that's been known to deliver on superior sound quality and bass performance. Robust and lightweight, they are made with stengthened polycarbonate for ultimate wearing comfort so you can stay plugged in for hours without missing a beat. With Full Supported Mic, Comfortable Stay In Your Ears That Unique Flexible Design With Portable And Lightweight, You Can Received Call & Talking Without Any Disturbance,Compatible with all Android/IOS phone. Better then the best in class listening experience. Compact lightweight design,Solid build quality. Works with almost all devices with 3.5mm jack, With Stereo Compatible Microphone. Supreme Sound delivers Good Bass and Clarity.
Brand:   Ferons
Color:   White
Price:   149.00
---
Redmi Hi-Resolution Audio Wired Headset(Black, In the Ear)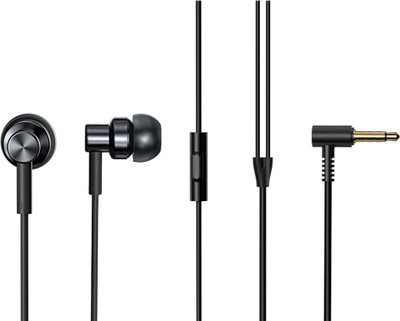 33% OFF
₹ 399.00 @ Flipkart
Check Price @ Amazon
High-definition resolution, provides realistic listening with maximum comfort. Powerful 10mm sound unit driver that resonates strong bass, full vocals with clear and transparent treble. The high-definition wire-controlled microphone has clear and stable call quality. Come with a multifunction button that enables compact wire control and freely switch music and call at your ease.
Brand:   Redmi
Color:   Black
Price:   399.00
---
PRECLUSIVE Original Earphone for Iphone 6,6s,6+,7,7+,8+ Wired Headset(White, In the Ear)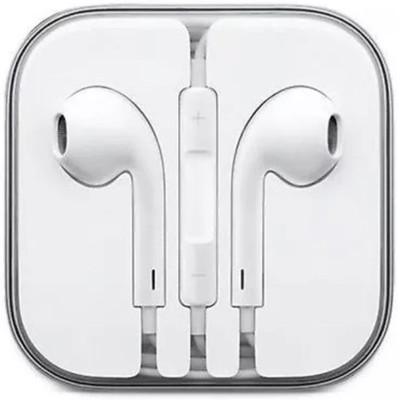 81% OFF
₹ 150.00 @ Flipkart
Check Price @ Amazon
The design of the new EarPhones is defined by the geometry of the ear. Which makes them more comfortable for more people than any other earbud-style headphone.It is a Universal wired earphone that is compatible with Various 3.5mm Jack Devices like ipod, Mobile, Tablet, Televisions, Computers, Laptops, MP3 Players.Its offered the best quality sound. The speakers inside EarPhones have been engineered to minimize sound loss and maximize sound output. So you get high-quality audio thats just as impressive as what youd hear from more expensive headphones.The EarPhones with Remote and Mic also include a built-in remote that lets you adjust the volume, control the playback of music and video, and answer or end calls with a pinch of the cord.Make calls or listen to music with this Genuine 100%
Brand:   PRECLUSIVE
Color:   White
Price:   150.00
---
HELOKUKI R_ed_mi Note 9 Pro / Note 9 / Note 8 / Note 8 Pro / 8 / 8A / Wired Headset(White, In the Ear)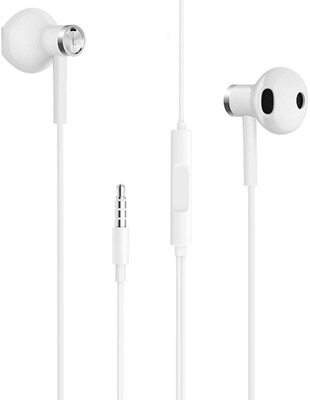 70% OFF
₹ 299.00 @ Flipkart
Check Price @ Amazon
high quality In-ear Headphones delivers clear sound to give you the pleasure of listening to music. All-encompassing experience of sound: high, medium, low noise, whether it feels harmonious, homogeneous , standard 3.5 mm : Compatible with all versions of the smartphone.Super extra bass - vibe your rhythm all day with fantastic bass heavy tunes that drown out your stress and brings back your search for the ultimate ques
Brand:   HELOKUKI
Color:   White
Price:   299.00
---