Spigen Tempered Glass Guard for iPhone 11, Apple iPhone XR(Pack of 2)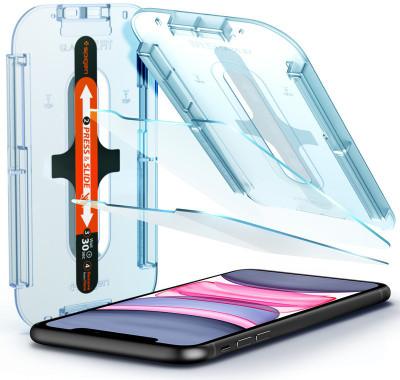 58% OFF
@ Flipkart
Check Price @ Amazon
iPhXR EZFit S.O(2P/V2)
Color:   Clear
Price:   1,199.00
---
Similar Products
Spigen Tempered Glass Guard for iPhone 12, iPhone 12 Pro(Pack of 2)
58% OFF
₹ 1,199.00 @ Flipkart
Check Price @ Amazon
iPh12P/12 EZFit S.O(2P)
Brand:   Spigen
Color:   Clear
Price:   1,199.00
---
Nillkin Edge To Edge Tempered Glass for OnePlus 8(Pack of 1)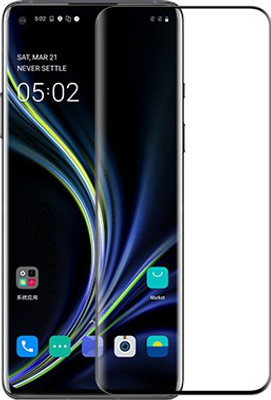 0% OFF
₹ 3,999.00 @ Flipkart
Check Price @ Amazon
Brand:   Nillkin
Color:   Black
Price:   3,999.00
---
Spigen Tempered Glass Guard for Pixel 4a(Pack of 2)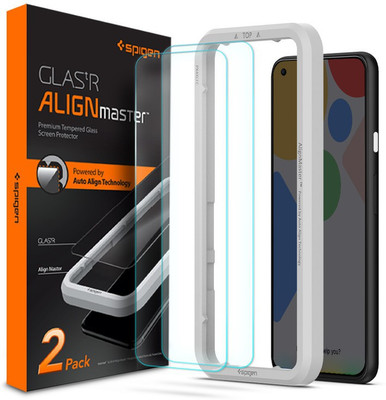 51% OFF
₹ 1,399.00 @ Flipkart
Check Price @ Amazon
Pixel4a ALM(2P)
Brand:   Spigen
Color:   Clear
Price:   1,399.00
---
DHAN GTB Tempered Glass Guard for OnePlus 5(Pack of 1)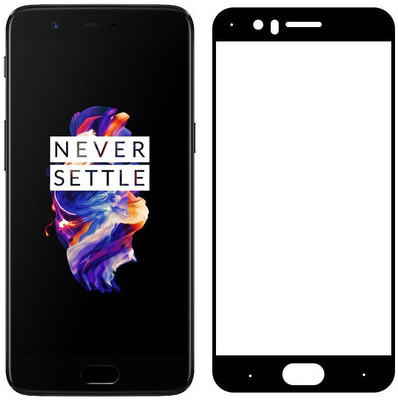 44% OFF
₹ 1,115.00 @ Flipkart
Check Price @ Amazon
This is 360 Edge to Edge Curved Tempered Glass Film.Thickness:0.3MM.Hardness:9HMaterial:Glass.Campatibility:For One plus 5 Color:Black.Light Transmission Rate upto 99%.Smooth Touch Feeling.Oleophobic Coating.
Brand:   DHAN GTB
Color:   Black
Price:   1,115.00
---
Spigen Tempered Glass Guard for iPhone 12 mini(Pack of 2)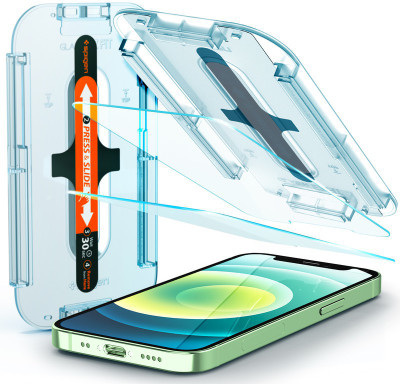 58% OFF
₹ 1,199.00 @ Flipkart
Check Price @ Amazon
iPh12mini EZFit S.O(2P)
Brand:   Spigen
Color:   Clear
Price:   1,199.00
---
Nillkin Edge To Edge Tempered Glass for Apple iPhone 12 / Apple iPhone 12 Pro (6.1" Inch) Guardian Privacy(Pack of 1)
0% OFF
₹ 4,999.00 @ Flipkart
Check Price @ Amazon
Nillkin Guardian Full coverage privacy tempered glassUsing AGC glass material imported from Japan with great defensive. Brand new privacy coating, protect your privacy. Cover with anti-glare coating can effectively prevent the dazzle light occurred. Special tempered glass with 9H hardness applied, it is also anti-explosion and anti-scratch. Using oleophobic coating on the surface prevent the fingerprint and grease. A 0.33mm thinness makes an original hand feeling. Using CNC cutting technique, 2.5D edge grinding process, and give you a original touching feeling on the screen.
Brand:   Nillkin
Color:   Black
Price:   4,999.00
---
Spigen Tempered Glass Guard for Apple iPhone XR pack 2(Pack of 2)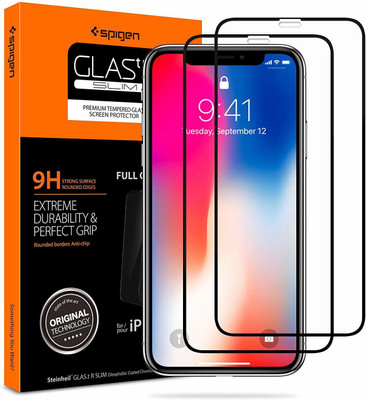 41% OFF
₹ 2,499.00 @ Flipkart
Check Price @ Amazon
[9H Hardness] Tempered glass durability rated at 9H hardness
Brand:   Spigen
Color:   Black
Price:   2,499.00
---
Spigen Tempered Glass Guard for iPhone 12 Pro Max(Pack of 2)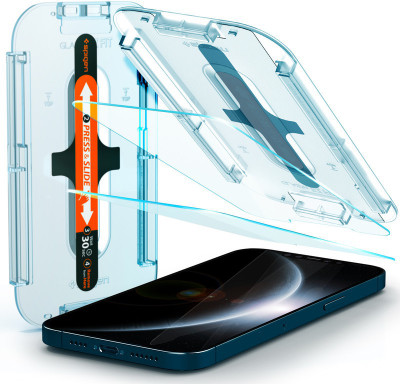 58% OFF
₹ 1,199.00 @ Flipkart
Check Price @ Amazon
iPh12PMax EZFit S.O(2P)
Brand:   Spigen
Color:   Clear
Price:   1,199.00
---
Nillkin Edge To Edge Tempered Glass for Huawei Mate 40(Pack of 1)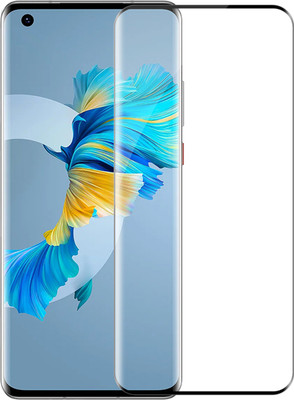 12% OFF
₹ 3,499.00 @ Flipkart
Check Price @ Amazon
Brand:   Nillkin
Color:   Black
Price:   3,499.00
---
Screen Protectors & Accessories
Sorted By Price
₹ 1,199.00
-
Spigen Tempered Glass Guard for
₹ 1,199.00
-
Spigen Tempered Glass Guard for
₹ 3,999.00
-
Nillkin Edge To Edge Tempered
₹ 1,399.00
-
Spigen Tempered Glass Guard for
₹ 1,115.00
-
DHAN GTB Tempered Glass Guard
₹ 1,199.00
-
Spigen Tempered Glass Guard for
₹ 4,999.00
-
Nillkin Edge To Edge Tempered
₹ 2,499.00
-
Spigen Tempered Glass Guard for
₹ 1,199.00
-
Spigen Tempered Glass Guard for
₹ 3,499.00
-
Nillkin Edge To Edge Tempered
Sorted By Brand
Spigen
-
Spigen Tempered Glass Guard for
Spigen
-
Spigen Tempered Glass Guard for
Nillkin
-
Nillkin Edge To Edge Tempered
Spigen
-
Spigen Tempered Glass Guard for
DHAN GTB
-
DHAN GTB Tempered Glass Guard
Spigen
-
Spigen Tempered Glass Guard for
Nillkin
-
Nillkin Edge To Edge Tempered
Spigen
-
Spigen Tempered Glass Guard for
Spigen
-
Spigen Tempered Glass Guard for
Nillkin
-
Nillkin Edge To Edge Tempered
Sorted By Discount
58%
-
Spigen Tempered Glass Guard for
58%
-
Spigen Tempered Glass Guard for
0%
-
Nillkin Edge To Edge Tempered
51%
-
Spigen Tempered Glass Guard for
44%
-
DHAN GTB Tempered Glass Guard
58%
-
Spigen Tempered Glass Guard for
0%
-
Nillkin Edge To Edge Tempered
41%
-
Spigen Tempered Glass Guard for
58%
-
Spigen Tempered Glass Guard for
12%
-
Nillkin Edge To Edge Tempered