Electrobot Heart Rate Monitor Kit with AD8232 ECG Sensor Module Electronic Components Electronic Hobby Kit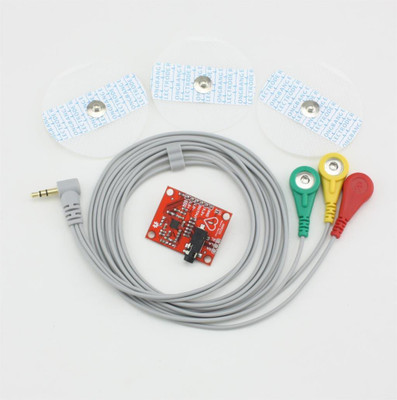 Check Price @ Amazon
Price:   665.00
---
Similar Products
Electrobot 0.28" LED Voltmeter Ammeter Digital Multimeter Display DC 0-100V 10A Electronic Components Electronic Hobby Kit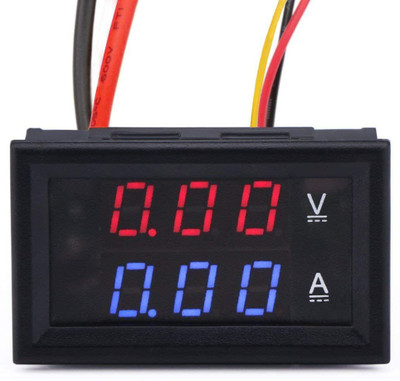 Check Price @ Amazon
Features: Operating voltageDC 4.5-30V; Measure voltage: DC 0-100V; Minimum resolution(V): 0.1V; Measure current 10A (measure directly,built-in shunt); Minimum resolution(A): 0.01A; Operating current: <20mA Display color: Red and Blue (two-color display); Dimensions: 48x29x21mm; Mounting cutout: 45.5x26.5mm; Refresh rate: about 500mS/times; Measure accuracy: 1% (± 1 digit); Operating temperature: -10 to 65?; Operating Humidity: 10 to 80% (non-condensing)./// Applications: Suitable for automotive/electric cars/motorcycles battery monitoring or other products voltage current measurement./// Package include: 1x Digital Volt Ampere Meter.
Electrobot SW-520D Tilt Sensor Metal Ball Tilt Shaking Position Switches (10 Pcs) Educational Electronic Hobby Kit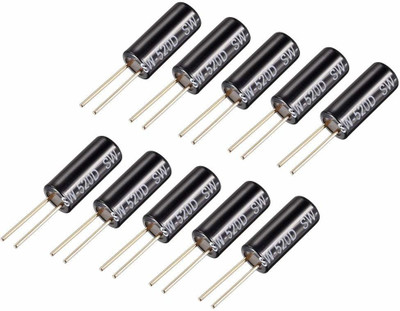 Check Price @ Amazon
Electrobot electronic hobby kit5202 Electronic Components Electronic Hobby Kit
Check Price @ Amazon
Package List: 1x DC Motor, 1x L9110 motor driver, 1x LCD1602, 1x ADC0832, 1x 74HC595, 1x 7-Segment Display, 1x Light Sensor (Photoresistor), 1x Analog Temperature Sensor (Thermistor), 1x 40 pin GPIO Extension Board, 1x 40 pin GPIO Cable, 1x Breadboard Power Supply Module, 1x Active Buzzer, 2x Switch, 1x RGB LED, 8x Red LED, 4x Green LED, 4x Yellow LED, 4x Blue LED, 16x Resistor(220O), 10x Resistor(1kO), 5x Resistor(10kO), 4x Capacitor (104), 2x Capacitor (10uF), 4x Button (large), 5x Button (small), 1x Button cap (red), 1x Button cap (white), 2x Button cap (blue), 2x NPN Transistor (8050), 2x PNP Transistor (8550), 2x 1N4148 Diode, 2x 1N4001 Diode, 1x Potentiometer (10KO), 1x Breadboard, 30x Male to Male Jumper Wires, 20x Male to Female Jumper Wires, 1x Header (40pin), 1x Band Resistor Card, 1x Project Box Lessons: About the Raspberry Pi Raspberry Pi Pin Numbering Introduction Raspberry Pi GPIO Library Introduction How to use the wiringPi and the RPi.GPIO Lesson 1 Blinking LED Lesson 2 Buzzer Lesson 3 Controlling an LED with a button Lesson 4 LED Flowing Lights Lesson 5 Breathing LED Lesson 6 Controlling a RGB LED with PWM Lesson 7 7-segment display Lesson 8 How to drive a 7-segment display with 74HC595 Lesson 9 LCD1602 Lesson 10 Photoresistor Lesson 11 Thermistor Lesson 12 Controlling an LED through the LAN Lesson 13 DC motor
Electrobot NRF24L01+PA+LNA Wireless Transceiver RF Transceiver Module with SMA Antenna 2.4G 1100m Electronic Components Electronic Hobby Kit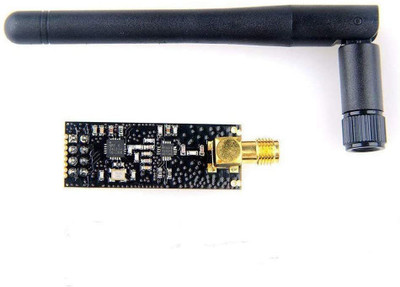 Check Price @ Amazon
Introductions: The nRF24L01 is a 2.4GHz ISM band transceiver. The transceiver consists of a fully integrated frequency synthesizer, a power amplifier, a crystal oscillator, a demodulator, modulator and enhanced ShockBurst, protocol engine.///// A host microcontroller can communicate and configure the nRF24L01+ over a 4-pin Serial Peripheral Interface (SPI). The configuration registers are accessible through the SPI connection.///// Configurable parameters include frequency channel (125 selectable channels), output power, and data rate (data rates: 250kbps, 1Mbps, and 2Mbps). The module has 5V tolerant inputs which allows direct connection of SPI pins.///// Internal filtering results in high margins of meeting RF regulatory standards. The module's radio uses Gaussian Frequency-Shift Keying (GFSK) modulation as well as fast Automatic Gain Control (AGC).///// Specification: Frequence: 2.4GHz~2.5GHz; Operating voltage: 3~3.6V Max; Current: 115mA; Multi-frequency: 125 frequency; Support up to six channels of data reception.///// Package Included: 1* NRF24L01+PA+LNA Wireless Transceiver RF Transceiver Module; 1* SMA Antenna.
Electrobot 360° Angle MG996R Servo Motor Metal Gear High-Torque Servo Motor for Smart Car Robot Boat RC Helicopter Mechanical arm Electronic Components Electronic Hobby Kit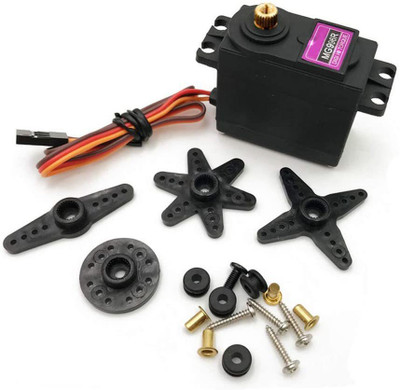 Check Price @ Amazon
Specification? Working Torque: 13KG/cm; Working Voltage: 3.0V-7.2V; Operating Temperature: -30 ~+ 60°C; Plug Specification: JR FUTABA universal; Working neutral zone: 4 microseconds; Tension: 9.4kg/cm (4.8V), 11kg/cm (6V); Reaction speed: 0.17 seconds/60 degrees (4.8V); 0.13 seconds/60 degrees (6.0V); Length of connection cable: 30 cm Yellow cable?Signal cable, Red cable (Power cable)?Brown (Ground cable); Gear Form: Metal Gear; Size: 40.7x19.7x42.9mm.///// Package included? 1x MG996R Servo Motor; 4x Rudder disc; 4x Fixing screws; 4x Rubber sleeve; 4x Aluminum sleeve.
Electrobot 30100 Heart Rate Pulse Oximeter Sensor Module Electronic Components Electronic Hobby Kit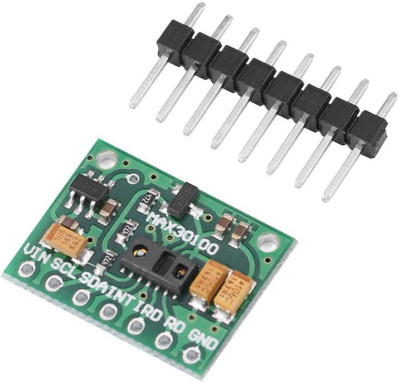 Check Price @ Amazon
Heart Rate click carries Maxim's MAX30100 integrated pulse oximetry and heart-rate sensor. Developers of end-user applications should note that the readings can be negatively impacted by excess motion and changes in temperature. Also, too much pressure can constrict capillary blood flow and therefore diminish the reliability of the data. A programmable INT pin is also available to use.//// Specification: 3.3V power supply. Optical sensor: IR and red LED combined with photodetector. Measures absorbance of pulsing blood. I2C interface plus INT pin. 3.3V power supply.//// Key Benefits: Motion artefact resillence; Ambient light cancellation; Ready-to-use examples save development time; Support in all MikroElektronika compilers.//// Application: Developing algorithms for pulse oximetry and heart rate readings through the tip of a finger.//// Package included: 1x MAX30100 Heart Rate Pulse Oximeter Sensor modules for Arduino.
Electrobot 500 RPM - 12V Centre Shaft DC Geared Motor Motor Control Electronic Hobby Kit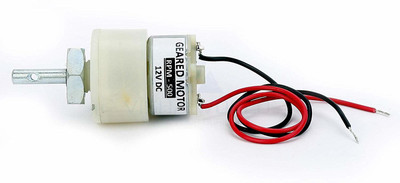 Check Price @ Amazon
Electrobot BMP280 Pressure Sensor Module High Precision Pressure Sensor Electronic Components Electronic Hobby Kit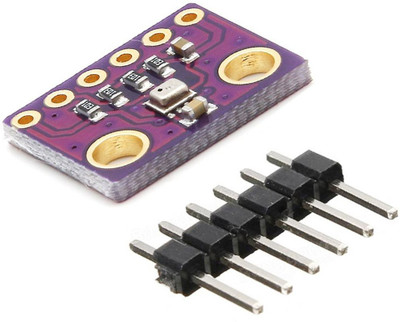 Check Price @ Amazon
Bosch has stepped up their game with their new BMP280 sensor, an environmental sensor with temperature, barometric pressure that is the next generation upgrade to the BMP085/BMP180/BMP183. This sensor is great for all sorts of weather sensing and can even be used in both I2C and SPI. This precision sensor from Bosch is the best low-cost, precision sensing solution for measuring barometric pressure with ±1 hPa absolute accuracy, and temperature with ±1.0°C accuracy. Because pressure changes with altitude, and the pressure measurements are so good, you can also use it as an altimeter with ±1 meter accuracy Application: Enhancement of GPS navigation e.g.time-to-first-fix improvement?dead-reckoning?slope detection Indoor navigation?floor detection?elevator detection? Outdoor navigation?leisure and sports applications Weather forecast Health care application?e.g. sirometry? Vertical velocity indication?e.g. risk/sink speed? Target devices Handsets such as mobile phones ,table PCs,GPS devices Navigation systems Portable health caredevices Home weather stations Flying toysv Watches Size:(L*W)1.52* 1.20cm/0.60"*0.47"
Electrobot 300 Rpm - 12v Centre Shaft Dc Geared Motor Motor Control Electronic Hobby Kit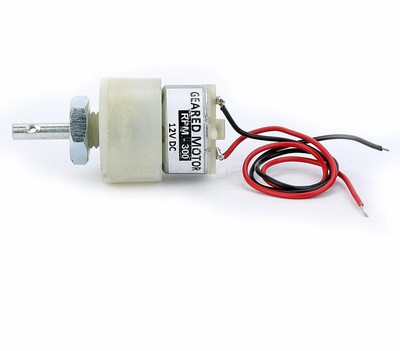 Check Price @ Amazon
Electronic Kits & Accessories
Sorted By Price
₹ 665.00
-
Electrobot Heart Rate Monitor Kit
₹ 343.00
-
Electrobot 0.28" LED Voltmeter Ammeter
₹ 249.00
-
Electrobot SW-520D Tilt Sensor Metal
₹ 999.00
-
Electrobot electronic hobby kit5202 Electronic
₹ 299.00
-
Electrobot NRF24L01+PA+LNA Wireless Transceiver RF
₹ 428.00
-
Electrobot 360° Angle MG996R Servo
₹ 276.00
-
Electrobot 30100 Heart Rate Pulse
₹ 230.00
-
Electrobot 500 RPM - 12V
₹ 165.00
-
Electrobot BMP280 Pressure Sensor Module
₹ 232.00
-
Electrobot 300 Rpm - 12v
Sorted By Brand
Electrobot
-
Electrobot Heart Rate Monitor Kit
Electrobot
-
Electrobot 0.28" LED Voltmeter Ammeter
Electrobot
-
Electrobot SW-520D Tilt Sensor Metal
Electrobot
-
Electrobot electronic hobby kit5202 Electronic
Electrobot
-
Electrobot NRF24L01+PA+LNA Wireless Transceiver RF
Electrobot
-
Electrobot 360° Angle MG996R Servo
Electrobot
-
Electrobot 30100 Heart Rate Pulse
Electrobot
-
Electrobot 500 RPM - 12V
Electrobot
-
Electrobot BMP280 Pressure Sensor Module
Electrobot
-
Electrobot 300 Rpm - 12v
Sorted By Discount
33%
-
Electrobot Heart Rate Monitor Kit
37%
-
Electrobot 0.28" LED Voltmeter Ammeter
75%
-
Electrobot SW-520D Tilt Sensor Metal
23%
-
Electrobot electronic hobby kit5202 Electronic
40%
-
Electrobot NRF24L01+PA+LNA Wireless Transceiver RF
46%
-
Electrobot 360° Angle MG996R Servo
65%
-
Electrobot 30100 Heart Rate Pulse
58%
-
Electrobot 500 RPM - 12V
52%
-
Electrobot BMP280 Pressure Sensor Module
61%
-
Electrobot 300 Rpm - 12v