Boxxo Tempered Glass Guard for Apple iPhone 4(Pack of 1)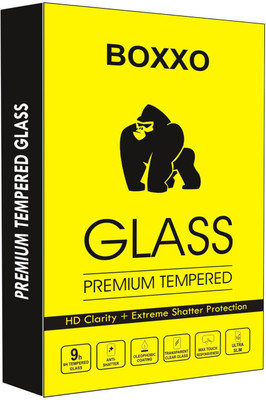 70% OFF
@ Flipkart
Check Price @ Amazon
Color:   Transparent
Price:   239.00
---
Similar Products
Boxxo Tempered Glass Guard for Apple iPhone 4(Pack of 1)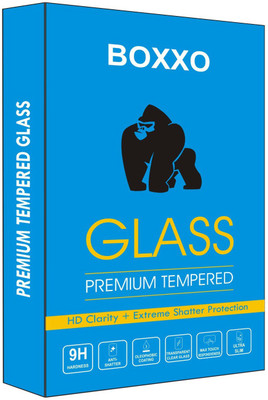 70% OFF
₹ 239.00 @ Flipkart
Check Price @ Amazon
Brand:   Boxxo
Color:   Transparent
Price:   239.00
---
Boxxo Tempered Glass Guard for Apple iPhone 4(Pack of 1)
70% OFF
₹ 239.00 @ Flipkart
Check Price @ Amazon
Brand:   Boxxo
Color:   Transparent
Price:   239.00
---
Glasgow Tempered Glass Guard for Apple iPhone 4(Pack of 1)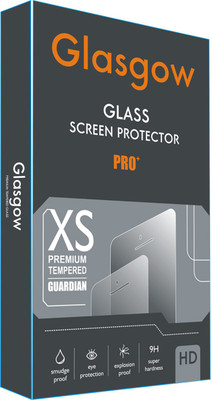 70% OFF
₹ 239.00 @ Flipkart
Check Price @ Amazon
Brand:   Glasgow
Color:   Transparent
Price:   239.00
---
ELEF Front and Back Tempered Glass for Apple iPhone 4(Pack of 2)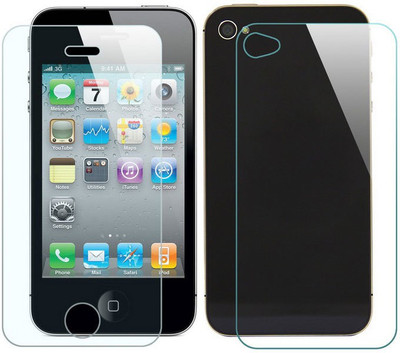 66% OFF
₹ 235.00 @ Flipkart
Check Price @ Amazon
Front Tempered glass and Back Flexible Trink are made from strong Japanese glass which comes with a 9H surface hardness to protect it from day to day scratches. The 2.5D edge ensures a smooth rounded finish with no rough edges and zero compromise on clarity & transparency. The tempered glass has a special oleophobic coating which make it smudge and fingerprint proof for a clearer screen, additionally, it also comes with an additional layer to make it shatter-proof. The 100% bubble-free technology ensures that you can easily install the tempered glass yourself without any issue.
Brand:   ELEF
Color:   Tranparent
Price:   235.00
---
Glasgow Tempered Glass Guard for Apple iPhone 4(Pack of 1)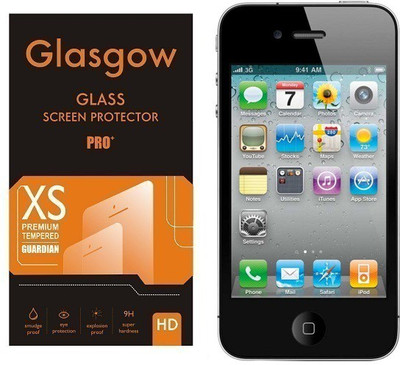 70% OFF
₹ 239.00 @ Flipkart
Check Price @ Amazon
Glasgow Glass Pro+ Tempered Glass for Apple iPhone 4 is designed to provide maximum protection from scratches, drops and crash landings.it is crafted to cover the entire screen from edge to edge with a unique flex bend assured not to peel or curl The Screen Protector for Apple iPhone 4 is built with laser cut tempered glass with rounded, polished edges. The Glasgow Glass Pro+ Apple iPhone 4 Tempered Glass can offer High Definition clarity and precise touchscreen experience. Additionally, it comes with the Oleophobic Coating that defies oil smudges and fingerprints.
Brand:   Glasgow
Color:   Transparent
Price:   239.00
---
Snooky Nano Glass for Apple iPhone 4(Pack of 1)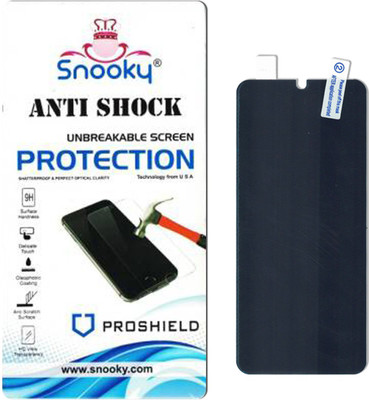 75% OFF
₹ 149.00 @ Flipkart
Check Price @ Amazon
Full Protection for your Smartphone Up to 4H Scratch hardness, prevent your mobile phone from scratch The soft anti-shock technology can reduce the impact, prevent the screen from broken. Unique oleo phobic layer, oleophobic and lyophobic , let the screen clean like new. Anti Glare can automatically absorb 90% sunlight to avoid refraction after sunlight into the film. 99% light transmittance perfectly show the picture
Brand:   Snooky
Color:   Transparent
Price:   149.00
---
Glasgow Tempered Glass Guard for Apple iPhone 4(Pack of 1)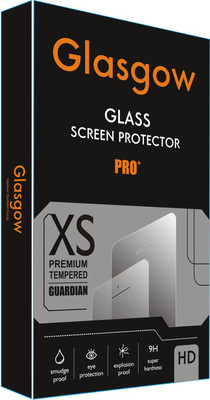 70% OFF
₹ 239.00 @ Flipkart
Check Price @ Amazon
Brand:   Glasgow
Color:   Transparent
Price:   239.00
---
Glasgow Tempered Glass Guard for Apple iPhone 4(Pack of 1)
70% OFF
₹ 239.00 @ Flipkart
Check Price @ Amazon
Brand:   Glasgow
Color:   Transparent
Price:   239.00
---
Glasgow Tempered Glass Guard for Apple iPhone 4(Pack of 1)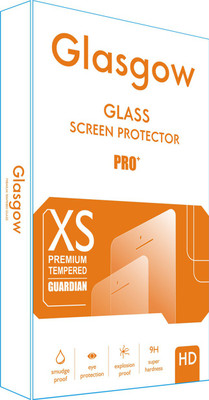 70% OFF
₹ 239.00 @ Flipkart
Check Price @ Amazon
Brand:   Glasgow
Color:   Transparent
Price:   239.00
---