KWINE CASE Edge To Edge Tempered Glass for Poco M2 Pro, Mi Redmi Note 9 Pro, Mi Redmi Note 9 Pro Max, Samsung Galaxy F62(Pack of 1)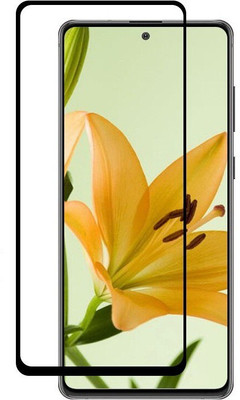 74% OFF
@ Flipkart
Check Price @ Amazon
Glue Free, Premium Full Adhesive Glass, Surface Hardness, Fingerprint Resistance, Anti-shatter, Shatter Proof, Improved Scratch Resistance, Rounded Edges for Smooth Finish, Increase Drop Performance, Easy Installation, Thin Glass
Color:   Black
Price:   179.00
---
Similar Products
VaiMi Tempered Glass Guard for POCO X3(Pack of 1)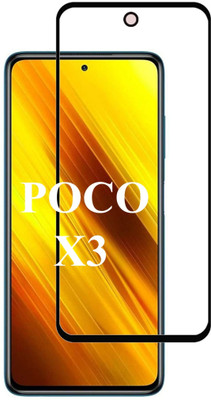 68% OFF
₹ 251.00 @ Flipkart
Check Price @ Amazon
Brand:   VaiMi
Color:   Black
Price:   251.00
---
Flipkart SmartBuy Edge To Edge Tempered Glass for Samsung Galaxy F62, Poco M2 Pro, Mi Redmi Note 9 Pro, Mi Redmi Note 9 Pro Max, Poco X2, Mi Redmi Note 9S, Micromax IN Note 1, Poco X3(Pack of 1)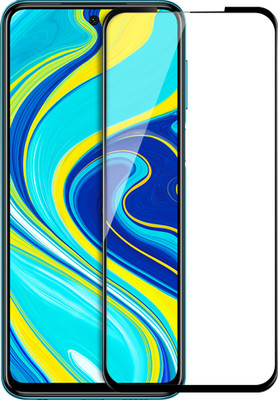 45% OFF
₹ 219.00 @ Flipkart
Check Price @ Amazon
Edge to Edge Screen guard for Redmi Note 9 Pro - perfect fit.
Brand:   Flipkart SmartBuy
Color:   Black
Price:   219.00
---
Roxel Edge To Edge Tempered Glass for Poco X3(Pack of 3)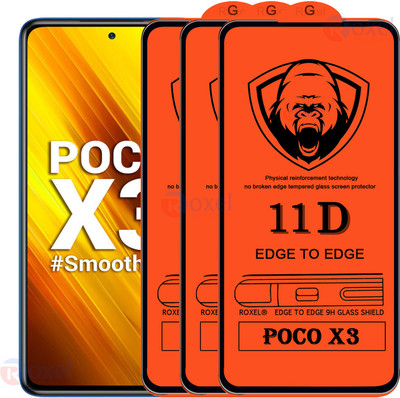 75% OFF
₹ 249.00 @ Flipkart
Check Price @ Amazon
Roxel 11D Full Screen Coverage Tempered Glass For Your Smartphones With 9H hardness, Unlike ordinary glass screen guards, this glass screen protector's brim is surrounded by high strength carbon fiber panel which is soft and unbreakable, when drops or knocks it can effectively cushion the impacts, lessening the chance of side cracking and giving a smoother touch. High Transparency and Protection transparency preserves the screen brightness High response and Sensitive Made out of high quality, durable glass.
Brand:   Roxel
Color:   Black
Price:   249.00
---
SoftTech Tempered Glass Guard for Poco X3(Pack of 1)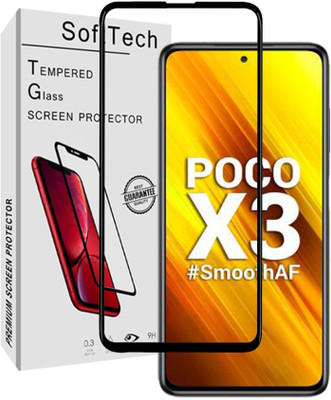 75% OFF
₹ 249.00 @ Flipkart
Check Price @ Amazon
Brand:   SoftTech
Color:   Black
Price:   249.00
---
TexoVera Edge To Edge Tempered Glass for Poco M2 Pro(Pack of 1)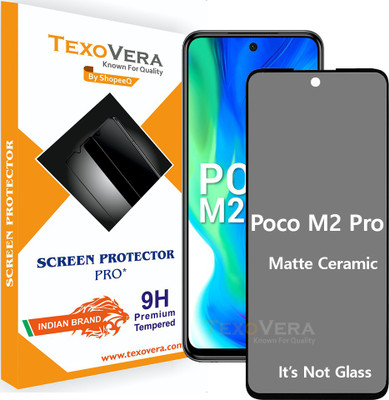 79% OFF
₹ 209.00 @ Flipkart
Check Price @ Amazon
TexoVera best Screen Guard for Gamers, this is Matte ceramic edge to edge screen guard which comes with camera punch hole
Brand:   TexoVera
Color:   Black
Price:   209.00
---
KWINE CASE Edge To Edge Tempered Glass for Mi Redmi K30, Poco X2, Poco X3, Samsung Galaxy F62(Pack of 1)
75% OFF
₹ 169.00 @ Flipkart
Check Price @ Amazon
Glue Free, Premium Full Adhesive Glass, Surface Hardness, Fingerprint Resistance, Anti-shatter, Shatter Proof, Improved Scratch Resistance, Rounded Edges for Smooth Finish, Increase Drop Performance, Easy Installation, Thin Glass
Brand:   KWINE CASE
Color:   Black
Price:   169.00
---
Karpine Edge To Edge Tempered Glass for Poco X3(Pack of 1)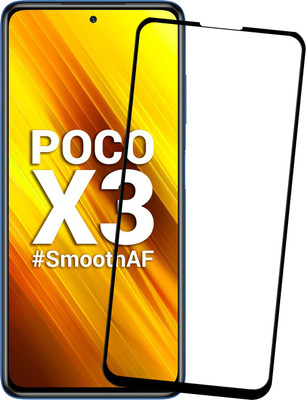 70% OFF
₹ 179.00 @ Flipkart
Check Price @ Amazon
Brand:   Karpine
Color:   Black
Price:   179.00
---
EASYBIZZ Back Screen Guard for Poco X3(Pack of 1)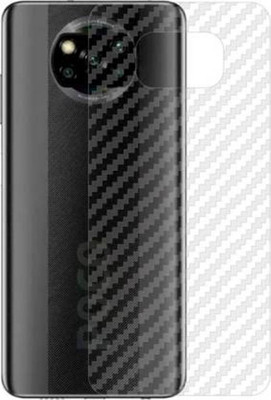 80% OFF
₹ 139.00 @ Flipkart
Check Price @ Amazon
Brand:   EASYBIZZ
Color:   Transparent
Price:   139.00
---
TexoVera Edge To Edge Tempered Glass for Poco X3(Pack of 1)
75% OFF
₹ 244.00 @ Flipkart
Check Price @ Amazon
TexoVera best Screen Guard for Gamers, this is Matte ceramic edge to edge screen guard which comes with camera punch hole
Brand:   TexoVera
Color:   Black
Price:   244.00
---