Fasheen Impossible Screen Guard for Motorola Moto G(Pack of 1)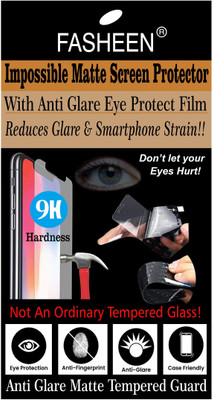 78% OFF
@ Flipkart
Check Price @ Amazon
Color:   Transparent
Price:   172.00
---
Similar Products
PNBEE Back Screen Guard for Motorola Moto G(Pack of 1)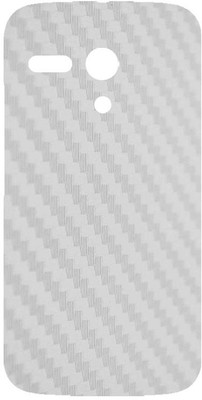 64% OFF
₹ 179.00 @ Flipkart
Check Price @ Amazon
Today's lifestyle is incomplete without cellphone and we cannot just manage without our handsets even for a day. This smartphone is an amazing phone which stands up to your expectation having some wonderful features. The way we take care of our clothes to look good and presentable, the same way, for the smartphone to be scratchproof and damage free, mobile protector should be used. It also improves touch sensitivity of your mobile. So we are providing you back side protector for your mobile which gives your phone an excellent look, makes it presentable, scratch free and damage free. It is silicon stretchable sheet which reduce the force of scratch able product.
Brand:   PNBEE
Color:   Transparent
Price:   179.00
---
PRKprince Tempered Glass Guard for Motorola Moto G(Pack of 1)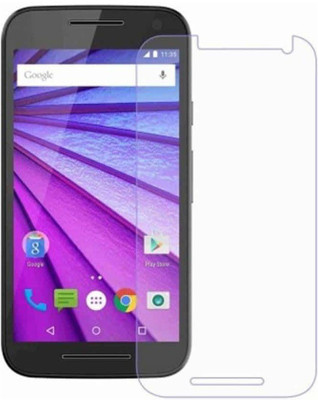 71% OFF
₹ 169.00 @ Flipkart
Check Price @ Amazon
PRKPRINCE Front Tempered Glass Straight Edge Screen Protector Guard For Your Device, Brand New And Good Quality. Excellent Defensive Performance And Super High Transparency. Special Tempered Glass, Up To 9h Hardness, Super Strong And Durable, Against Burst, Impacts And Bumps. Nanometer Thin Oil Coating Surface, More Effectively To Protect From Fingerprints, Oil And Dirt, And To Filter Ultraviolet Ray. With Anti-Glare Coating, Makes It Possible To Use Your Phone In Sunlight Or In Brightly Lit Conditions. Adopts The Global Advanced Screen Protector Process Technology, It Has Only 0.25mm Thickness
Brand:   PRKprince
Color:   Transparent
Price:   169.00
---
Cassiey Tempered Glass Guard for Motorola Moto G(Pack of 1)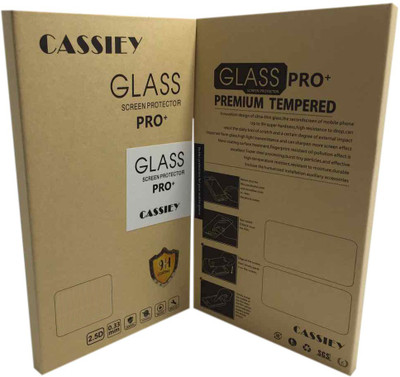 39% OFF
₹ 300.00 @ Flipkart
Check Price @ Amazon
CASSIEY® - Perfect fit, High quality materials and value for money Products ,Precise laser cut tempered glass made with polished, 2.5D curved edges for Samsung Galaxy S5, Base Material from Japan Asahi Glass Factory and Nippa Glue, 9H Hardness, Extra Protection for Phone's display, Anti-Fingerprint & Anti-Shatter Tempered Glass
Brand:   Cassiey
Color:   Transparent
Price:   300.00
---
Casotec Tempered Glass Guard for Motorola Moto G(Pack of 1)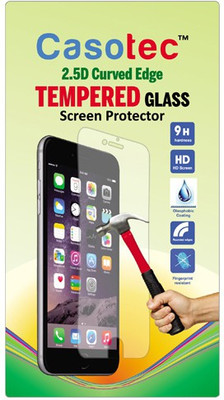 84% OFF
₹ 159.00 @ Flipkart
Check Price @ Amazon
Casotec 2.5D Curved Edge Tempered Glass Screen Protector is designed to perfectly fit your smartphone. 2.5D edge radian means the edge cutting chamfer technique used based on the 0.26MM glass piece, which makes the edges even smoother to touch.The tempered glass is only 0.26mm thick which has excellent light penetration ratio 98%. It has very easy application, leaving no bubbles, and having no glare.Its Oleophobic coating helps reduce visibility of fingerprints and other contaminants, making it easy to quickly clean the screen. Designed to be extremely tough and durable, it is also capable of withstanding scratches from items such as keys, knives and more.Installation is also a breeze. Align the screen protector on top of the device, push down on the tempered glass and allow the adhesive to work its magic. Coming with a cleaning kit helping you wipe away marks and fingerprints during the easy installation, remember not to fold the tempered glass film when installing. Tempered Glass is designed keeping in mind 100% safety of glass and end user. It is safe and easy to remove the broken glass as the pieces stick together under the layers of dual film preventing any damage.
Brand:   Casotec
Color:   Transparent
Price:   159.00
---
Naitikul Screen Guard for Motorola Moto G(Pack of 1)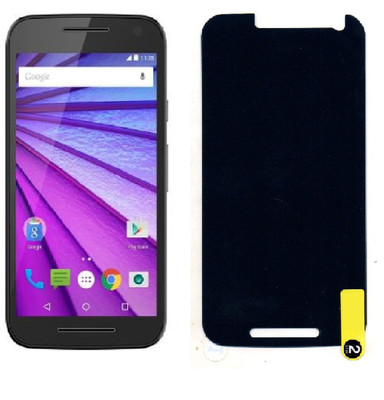 57% OFF
₹ 299.00 @ Flipkart
Check Price @ Amazon
Best quality screen guard for you
Brand:   Naitikul
Color:   Transparent
Price:   299.00
---
CellRize Tempered Glass Guard for Motorola Moto G(Pack of 1)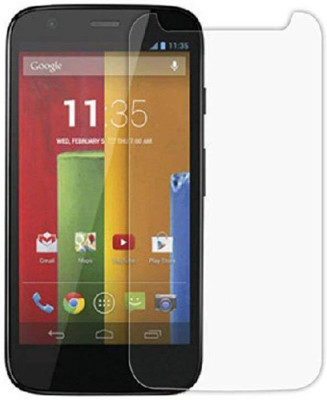 80% OFF
₹ 199.00 @ Flipkart
Check Price @ Amazon
Brand:   CellRize
Color:   Transparent
Price:   199.00
---
Cell Planet Tempered Glass Guard for Motorola Moto G(Pack of 1)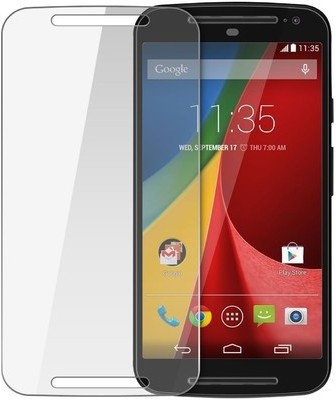 50% OFF
₹ 198.00 @ Flipkart
Check Price @ Amazon
High Quality Anti-Glare & Anti-Fingerprint Tempered Glass. Precise Laser Cut For Best Fit And Easy Installation. Made From Superior Quality 3-Layer Film Engineered To Reduce Glare And Resist Fingerprints/Smudges. Protects Your Screen From Daily Scratches, Dust, Scrapes, And Normal Signs Of Wear. Attaches Smoothly With A Self-Adhering Surface And Leaves No Residue When Removed
Brand:   Cell Planet
Color:   Clear
Price:   198.00
---
Go4Shopping Tempered Glass Guard for Motorola Moto G(Pack of 1)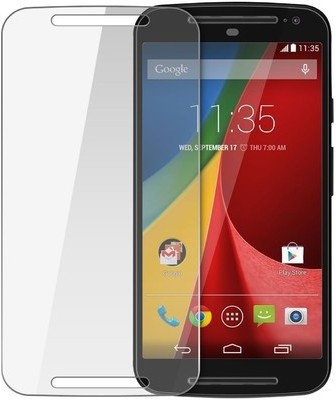 50% OFF
₹ 198.00 @ Flipkart
Check Price @ Amazon
High Quality Anti-Glare & Anti-Fingerprint Tempered Glass. Precise Laser Cut For Best Fit And Easy Installation. Made From Superior Quality 3-Layer Film Engineered To Reduce Glare And Resist Fingerprints/Smudges. Protects Your Screen From Daily Scratches, Dust, Scrapes, And Normal Signs Of Wear. Attaches Smoothly With A Self-Adhering Surface And Leaves No Residue When Removed
Brand:   Go4Shopping
Color:   Clear
Price:   198.00
---
KMPPoWeR Tempered Glass Guard for Motorola Moto G(Pack of 1)
67% OFF
₹ 197.00 @ Flipkart
Check Price @ Amazon
KMP POWER Front Tempered Glass with 9H Surface Hardness & 2.25D Arc. Explosion-proof, shock-proof, pressure-resistant and anti-scratch function, protects your device perfectly. Oleophobic / anti-oil processing which fingerprints and oil not easy to stay on the surface and easy to clean. Precious cuts for your screen, speakers, sensors and other ports, High adsorption, simpler and quick installation. High Definition and Touch Sensitive - Highly responsive, sensitive with clarity and transparency ensures fast responding performance. Easy to Apply - Simple instructions allow for quick and hassle free installation. Some mobiles have rounded curved edges and our clear tempered glass is designed to cover only the flat surface and not edge to edge screen making it compatible with most cases & covers and reducing risk of bubbles
Brand:   KMPPoWeR
Color:   Transparent
Price:   197.00
---