Flipkart SmartBuy Edge To Edge Tempered Glass for Mi Redmi 9, Mi Redmi 9A, Mi Redmi 9i, Poco C3, Realme C11, Realme C12, Realme C15, Realme Narzo 20, Realme Narzo 20A, Poco M3, Realme Narzo 30A, Motorola Moto G10 Power, Motorola Moto G30, Realme C20, Realme C21, Realme C25, Gionee Max Pro, Motorola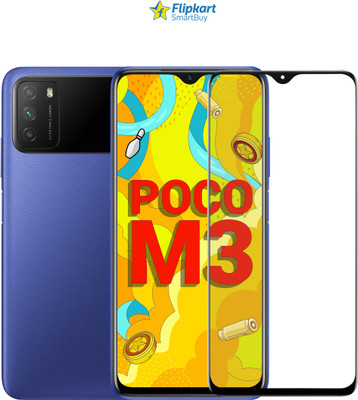 Check Price @ Amazon
Color:   Transparent
Price:   199.00
---
Similar Products
Flipkart SmartBuy Edge To Edge Tempered Glass for Mi Redmi 9, Mi Redmi 9A, Mi Redmi 9i, Poco C3, Realme C11, Realme C12, Realme C15, Realme Narzo 20, Realme Narzo 20A, Realme Narzo 30A, Motorola Moto G10 Power, Motorola Moto G30, Realme C20, Realme C21, Realme C25, Gionee Max Pro, Motorola Moto E7 P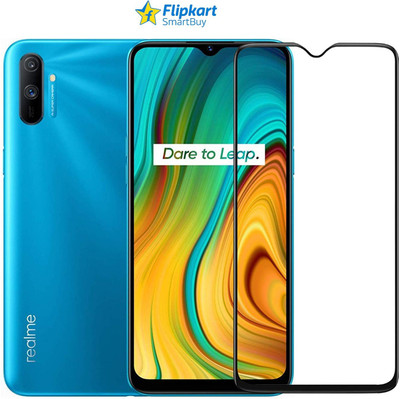 Check Price @ Amazon
Brand:   Flipkart SmartBuy
Color:   Black
Price:   209.00
---
Flipkart SmartBuy Edge To Edge Tempered Glass for Mi Redmi 9, Mi Redmi 9A, Mi Redmi 9i, Poco C3, Realme C11, Realme C12, Realme C15, Realme Narzo 20, Realme Narzo 20A, Realme Narzo 30A, Motorola Moto G10 Power, Motorola Moto G30, Realme C20, Realme C21, Realme C25, Gionee Max Pro, Motorola Moto E7 P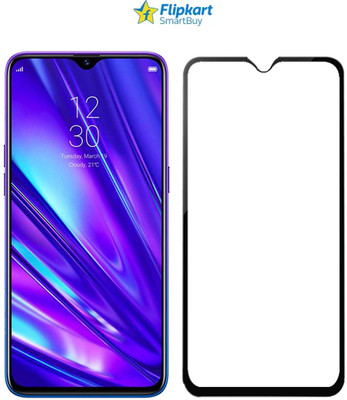 Check Price @ Amazon
Brand:   Flipkart SmartBuy
Color:   Black
Price:   199.00
---
Flipkart SmartBuy Edge To Edge Tempered Glass for Mi Redmi 9, Mi Redmi 9A, Mi Redmi 9i, Poco C3, Realme C11, Realme C12, Realme C15, Realme Narzo 20, Realme Narzo 20A, Realme Narzo 30A, Motorola Moto G10 Power, Motorola Moto G30, Realme C20, Realme C21, Realme C25, Gionee Max Pro, Motorola Moto E7 P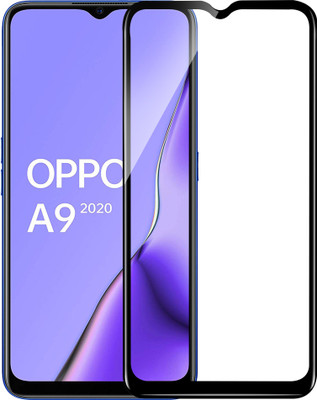 Check Price @ Amazon
Brand:   Flipkart SmartBuy
Color:   Black
Price:   189.00
---
EASYBIZZ Edge To Edge Tempered Glass for Mi Redmi 9, Mi Redmi 9A, Mi Redmi 9i, Poco C3, Poco M2, Mi Redmi 9 Prime(Pack of 1)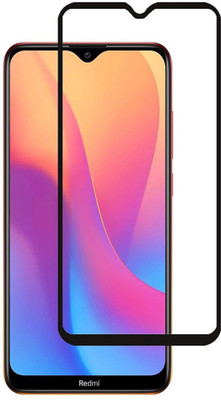 Check Price @ Amazon
The EASYBIZZ 2.5D Curve Edge HD Ultra Clear Tempered Glass will prevent from scratches on your device screen without sacrificing visibility. Its dust repelling, reduces glare, smudges and improves clarity. It uses a static adhesive that will not leave a residue when removed, and makes installation error-proof. The screen glass guard also comes along with a microfiber cleaning cloth, allowing you to remove dust or debris from your screen before applying the Screen Protector. The bubble-free application makes EASYBIZZ screen guards an ultimate solution for making your device screen brilliant and scratch-free.
Brand:   EASYBIZZ
Color:   Black
Price:   119.00
---
Flipkart SmartBuy Edge To Edge Tempered Glass for Mi Redmi 9, Mi Redmi 9A, Mi Redmi 9i, Poco C3, Realme C11, Realme C12, Realme C15, Realme Narzo 20, Realme Narzo 20A, Realme Narzo 30A, Motorola Moto G10 Power, Motorola Moto G30, Realme C20, Realme C21, Realme C25, Gionee Max Pro, Motorola Moto E7 P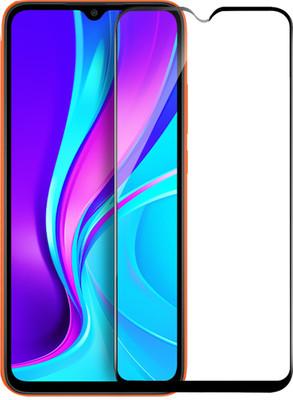 Check Price @ Amazon
Brand:   Flipkart SmartBuy
Color:   Transparent
Price:   209.00
---
Flipkart SmartBuy Tempered Glass Guard for Mi Redmi 9, Mi Redmi 9A, Mi Redmi 9i, Poco C3, Poco M2, Mi Redmi 9 Prime(Pack of 1)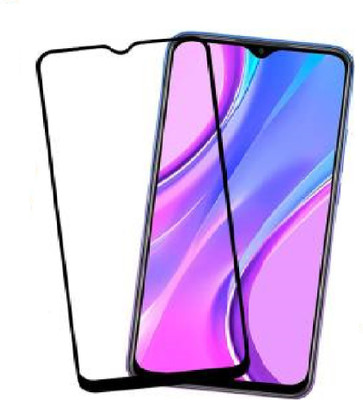 Check Price @ Amazon
tempered glass are made from strong Japanese glass which comes with a 9H surface hardness to protect it from day to day scratches. The 2.5D edge ensures a smooth rounded finish with no rough edges and zero compromise on clarity & transparency. The tempered glass has a special oleophobic coating which make it smudge and fingerprint proof for a clearer screen, additionally, it also comes with an additional layer to make it shatter-proof. The 100% bubble-free technology ensures that you can easily install the tempered glass yourself without any issue.
Brand:   Flipkart SmartBuy
Color:   Black
Price:   143.00
---
Flipkart SmartBuy Edge To Edge Tempered Glass for Motorola Moto G8 Power Lite, Motorola Moto G9, Motorola Moto E7 Plus(Pack of 1)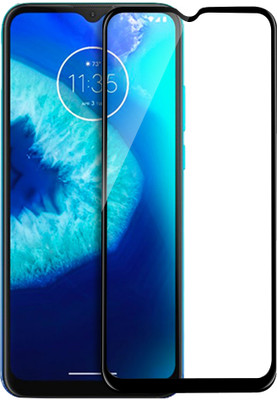 Check Price @ Amazon
Brand:   Flipkart SmartBuy
Color:   Transparent
Price:   199.00
---
Flipkart SmartBuy Edge To Edge Tempered Glass for Mi Redmi 9, Mi Redmi 9A, Mi Redmi 9i, Poco C3, Realme C11, Realme C12, Realme C15, Realme Narzo 20, Realme Narzo 20A, Poco M3, Realme Narzo 30A, Motorola Moto G10 Power, Motorola Moto G30, Realme C20, Realme C21, Realme C25, Gionee Max Pro, Motorola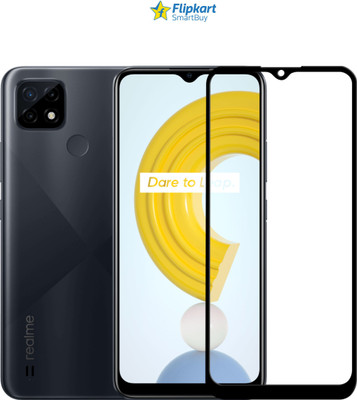 Check Price @ Amazon
Brand:   Flipkart SmartBuy
Color:   Black
Price:   209.00
---
Gorilla Premium Edge To Edge Tempered Glass for Mi Redmi 9, Poco C3, Mi Redmi 9A, Mi Redmi 9i, Poco M2, Mi Redmi 9 Prime, Poco M3(Pack of 1)
Check Price @ Amazon
Brand:   Gorilla Premium
Color:   Black, Transparent
Price:   260.00
---
Screen Protectors & Accessories
Sorted By Price
₹ 199.00
-
Flipkart SmartBuy Edge To Edge
₹ 209.00
-
Flipkart SmartBuy Edge To Edge
₹ 199.00
-
Flipkart SmartBuy Edge To Edge
₹ 189.00
-
Flipkart SmartBuy Edge To Edge
₹ 119.00
-
EASYBIZZ Edge To Edge Tempered
₹ 209.00
-
Flipkart SmartBuy Edge To Edge
₹ 143.00
-
Flipkart SmartBuy Tempered Glass Guard
₹ 199.00
-
Flipkart SmartBuy Edge To Edge
₹ 209.00
-
Flipkart SmartBuy Edge To Edge
₹ 260.00
-
Gorilla Premium Edge To Edge
Sorted By Brand
Flipkart SmartBuy
-
Flipkart SmartBuy Edge To Edge
Flipkart SmartBuy
-
Flipkart SmartBuy Edge To Edge
Flipkart SmartBuy
-
Flipkart SmartBuy Edge To Edge
Flipkart SmartBuy
-
Flipkart SmartBuy Edge To Edge
EASYBIZZ
-
EASYBIZZ Edge To Edge Tempered
Flipkart SmartBuy
-
Flipkart SmartBuy Edge To Edge
Flipkart SmartBuy
-
Flipkart SmartBuy Tempered Glass Guard
Flipkart SmartBuy
-
Flipkart SmartBuy Edge To Edge
Flipkart SmartBuy
-
Flipkart SmartBuy Edge To Edge
Gorilla Premium
-
Gorilla Premium Edge To Edge
Sorted By Discount
50%
-
Flipkart SmartBuy Edge To Edge
47%
-
Flipkart SmartBuy Edge To Edge
50%
-
Flipkart SmartBuy Edge To Edge
52%
-
Flipkart SmartBuy Edge To Edge
82%
-
EASYBIZZ Edge To Edge Tempered
47%
-
Flipkart SmartBuy Edge To Edge
88%
-
Flipkart SmartBuy Tempered Glass Guard
50%
-
Flipkart SmartBuy Edge To Edge
47%
-
Flipkart SmartBuy Edge To Edge
79%
-
Gorilla Premium Edge To Edge