Celscity AKG Y23 in-ear Headphones/Handsfree for all android mobile Wired Headset with Mic(Black, In the Ear)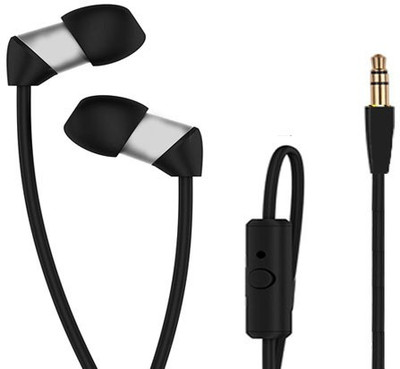 MRP - Rs. 999
Price - Rs. 389
product description
The AKG Y23 boasts the sound quality and extreme comfort of an in-ear headphone more than twice its size ¬– but without the added bulk or extra weight.
AKG announces the little in-ear headphone that acts twice it size, sounding better than many on-ear models despite the fact that they're the smallest in-ear headphone available.
The fact that this tiny, in-ear series delivers the sound qualities that AKG is famous for is innovation supreme.
Add to this a high degree of lightweight comfort, plus the choice of four sizes of supplied ear sleeves and advanced ear-tip technology and you've got an in-ear headphone that stays in place and allows you complete freedom of movement – in keeping with your personal style.
Open your ears to the endless possibilities of keeping connected in a miniature pair of in-ear headphones so light and comfortable that you'll never find a good reason to take them off.
For work or play – or both, simultaneously – the Y23 are in perfect synch with your needs.
With high-performance, 5.8mm drivers, their ability to deliver AKG-quality sound is the biggest feature about the smallest headphones we make.
Or we wouldn't put our name on them.
you may also like