MudShi Front and Back Screen Guard for Blackberry 8900 (Curve 8900, Curve 8910)(Pack of 2)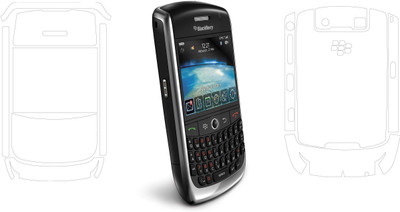 66% OFF
@ Flipkart
Check Price @ Amazon
Full Body : Full Compabible with your Smartphone. You want to protect your device. You're looking for the following: A product that is going to protect against scratches, dings, damage and wear. A product that is optically clear that will not affect the view of your beautiful display. A product that is easy to apply without trapping bubbles or particles. A product that will stay clear through use instead of clouding up like cheap alternatives With this Premium Fullbody, you get all the above benefits plus the peace of mind of an un-matched manufacturer warranty. Practical Benefits + Affordability = Value for the customer. XtemeGuard protectors last longer thanks to Fullbody technology which allows the guard to rebound from scratches and damage that would leave other products useless. Cover your important device with a product that is truly frustration free. Our Product Features Guide : - Perfect Fit : Yes, Frustration Free Manufacturer Warranty : Yes, Ultra Tough YES
Color:   Transparent
Price:   199.00
---
Similar Products
Zootkart Impossible Screen Guard for Blackberry Curve 9220(Pack of 1)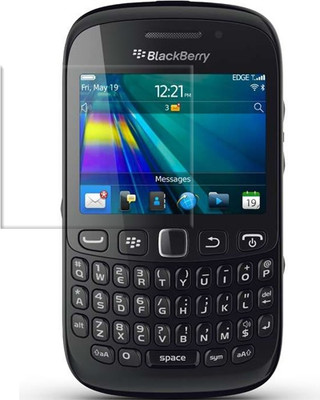 56% OFF
₹ 175.00 @ Flipkart
Check Price @ Amazon
Zootkart's Matte Screen Protector has been specially made with scratch resistant material and rounded edges for a more precise fit. Due to the Matte Finish and surface hardness of the Film, Screen Protector provides premium protection and no lose in touch screen sensitivity. Surface hardness Three times stronger than regular PET film. Even sharp objects such as knives and keys will not scratch the Glass Screen Protector. Oleo phobic Coating: The Glass Screen Protector has an oleo phobic coating that prevents fingerprints and other contaminants and makes the film easy to clean. Anti-Shatter Film: If broken, the Glass Screen Protector cracks into small pieces that are held within the film. They are not sharp, making it safer than other glass products. CAUTION *When removing for re-use, the adhesive properties might wear off to an extent where the screen protector will not adhere to the device. It is not recommended to reuse the Glass Screen Protector once it's been applied. *Using excessive force when installing or removing the screen protector may damage the product
Brand:   Zootkart
Color:   Transparent
Price:   175.00
---
Marshland Front and Back Screen Guard for Blackberry Keyone(Pack of 1)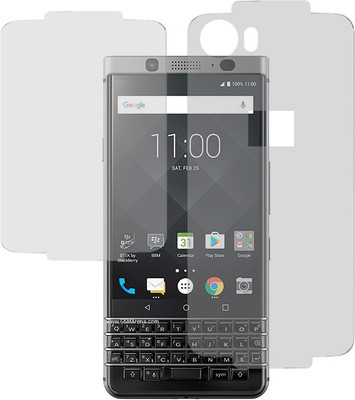 50% OFF
₹ 349.00 @ Flipkart
Check Price @ Amazon
Blackberry Keyone Front And Back Screen Guard is a type of Screen Protector using for protect your blackberry mobile phone screen. This is a soft HD Transparent clear screen guard processed by controlled thermal or chemical treatment to improve its strength and quality. SCREEN GUARD SCREEN PROTECTOR is a Oleo phobic-layered screen protection. It has a bottom layer of absorbent silicon, pet film and an optically clear adhesive Screen Guard and 3D full Cover Design for blackberry Keyone. MARSHLANDTM SCREEN GUARD GIVES YOU HD CLARITY Smart phone is expensive specially blackberry, so it's necessary to protect mobile screen and Screen Guard is a best option to protect to protect our mobile screen but its quality and strength is so important. It is very important to choose best quality Screen Guard screen protector
Brand:   Marshland
Color:   Transparent
Price:   349.00
---
Trink Impossible Screen Guard for BlackBerry Curve 8530(Pack of 1)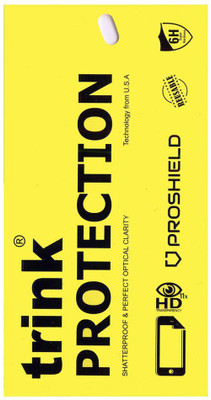 14% OFF
₹ 599.00 @ Flipkart
Check Price @ Amazon
The best screen protector for your mobile. Why this is the best??? 1. This Protector is Shatterproof hence better than a normal tempered glass which gets cracked easily. 2. This is clearer than normal Screen Guard / Screen Protector & Tempered Glass. 3. This is Easy to clean & Anti fingerprint Screen Protector. 4.This is Scratch Resistant. You can keep your phone now your pocket with keys, coins and any metallic article. 5. This is made of Anti Shattered Film (High Silicone Coated) and based on Zero-Residue Adhesive Technology. 6. This is as thin as 3 sheets of a Paper. So your phone will not look 7. It comes with 6 Layers of Protection. Watch for more information https://www.youtube.com/watch?v=V2OYknHtTKESpecifications
Brand:   Trink
Color:   Multicolor
Price:   599.00
---
MudShi Impossible Screen Guard for Blackberry Curve 9220(Pack of 1)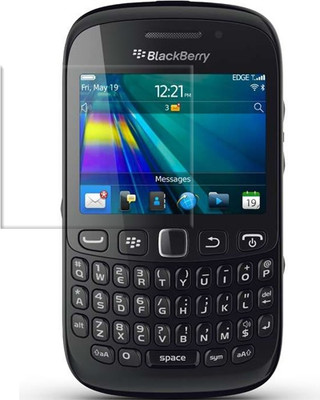 74% OFF
₹ 128.00 @ Flipkart
Check Price @ Amazon
Mudshi's Matte Screen Protector has been specially made with scratch resistant material and rounded edges for a more precise fit. Due to the Matte Finish and surface hardness of the Film, Screen Protector provides premium protection and no lose in touch screen sensitivity. Surface hardness Three times stronger than regular PET film. Even sharp objects such as knives and keys will not scratch the Glass Screen Protector. Oleo phobic Coating: The Glass Screen Protector has an oleo phobic coating that prevents fingerprints and other contaminants and makes the film easy to clean. Anti-Shatter Film: If broken, the Glass Screen Protector cracks into small pieces that are held within the film. They are not sharp, making it safer than other glass products. CAUTION *When removing for re-use, the adhesive properties might wear off to an extent where the screen protector will not adhere to the device. It is not recommended to reuse the Glass Screen Protector once it's been applied. *Using excessive force when installing or removing the screen protector may damage the product
Brand:   MudShi
Color:   Transparent
Price:   128.00
---
MudShi Front and Back Screen Guard for Blackberry 8520 (Curve 3G)(Pack of 2)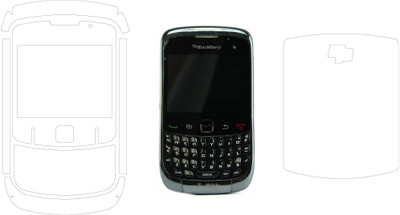 66% OFF
₹ 199.00 @ Flipkart
Check Price @ Amazon
Full Body : Full Compabible with your Smartphone. You want to protect your device. You're looking for the following: A product that is going to protect against scratches, dings, damage and wear. A product that is optically clear that will not affect the view of your beautiful display. A product that is easy to apply without trapping bubbles or particles. A product that will stay clear through use instead of clouding up like cheap alternatives With this Premium Fullbody, you get all the above benefits plus the peace of mind of an un-matched manufacturer warranty. Practical Benefits + Affordability = Value for the customer. XtemeGuard protectors last longer thanks to Fullbody technology which allows the guard to rebound from scratches and damage that would leave other products useless. Cover your important device with a product that is truly frustration free. Our Product Features Guide : - Perfect Fit : Yes, Frustration Free Manufacturer Warranty : Yes, Ultra Tough YES
Brand:   MudShi
Color:   Transparent
Price:   199.00
---
Caidea Tempered Glass Guard for BlackBerry Z10(Pack of 1)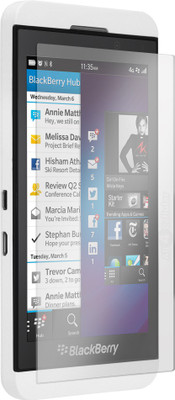 82% OFF
₹ 119.00 @ Flipkart
Check Price @ Amazon
Meet the new lucid series of hook tempered glass - The lucid Tempered Glass Screen Protector that has been specially made to cover and protect your phone screen from damage and scratches with uniquely processed transparent glass and scratch resistant material. It keeps your screen fingerprint and smudge free and provides the quick responsive touch and vibrant clarity. Its new adhesive technology provides a worry free installation with a simple swipe. The slimmest screen protector comes with rounded borders, prevents chipping at the edges while using the variety of hook and crook cases for complete protection. And the last but not least its tempered glass technology prevents the glass from shattering while facing heavy impact.
Brand:   Caidea
Color:   Transparent
Price:   119.00
---
Phonicz Retails Impossible Screen Guard for Blackberry Curve 9220(Pack of 1)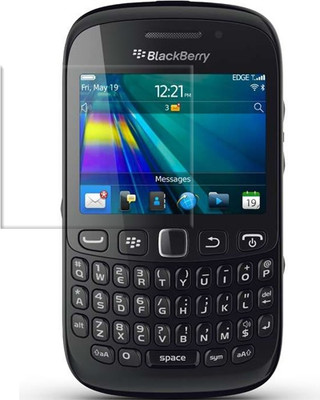 56% OFF
₹ 175.00 @ Flipkart
Check Price @ Amazon
Phonicz Retails Matte Screen Protector has been specially made with scratch resistant material and rounded edges for a more precise fit. Due to the Matte Finish and surface hardness of the Film, Screen Protector provides premium protection and no lose in touch screen sensitivity. Surface hardness Three times stronger than regular PET film. Even sharp objects such as knives and keys will not scratch the Glass Screen Protector. Oleo phobic Coating: The Glass Screen Protector has an oleo phobic coating that prevents fingerprints and other contaminants and makes the film easy to clean. Anti-Shatter Film: If broken, the Glass Screen Protector cracks into small pieces that are held within the film. They are not sharp, making it safer than other glass products. CAUTION *When removing for re-use, the adhesive properties might wear off to an extent where the screen protector will not adhere to the device. It is not recommended to reuse the Glass Screen Protector once it's been applied. *Using excessive force when installing or removing the screen protector may damage the product
Brand:   Phonicz Retails
Color:   Transparent
Price:   175.00
---
Case Creation Tempered Glass Guard for BlackBerry Passport(Pack of 1)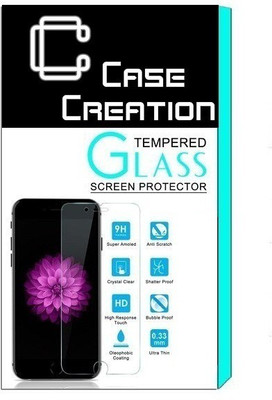 75% OFF
₹ 241.00 @ Flipkart
Check Price @ Amazon
Case Creation(TM) Premium GLASS Protectors are the latest in state-of-the-art screen protection technology. Highly durable and scratch resistant/chip resistant, this strong 9H (hardness level) protector will guarantee your cell phone the best protection against drops, bumps, scratches and normal wear and tear. Get all the protection without any bulk Glass protectors are a mere .33mm thin making them ultra-light weight to allow for a 'delicate touch' style screen protector that promises not to interfere with the sensitivity of your touchscreen. To top it all off the GLASS protectors are designed to be 99.99% transparent to promote an optimal, natural, crystal clear viewing experience.Simply align the protector with your device and a simple swipe of your finger adheres the protector to your screen-High Definition clear screen protector with 99% clarity keeps the screen looking like new -Anti-oil coating, avoid smudges and reduce the fingerprints Anti-oil coating, avoid smudges and reduce the fingerprints -provides a natural screen experience.Adds Extra Protection Which Prevents Your Smartphone Screen From Scratches And Also From Any Sudden Mishaps.Utilising a unique, multi-layered design and polished with maximum clarity, rounded edges you are completely covered against scratches and drops with Case Creation (TM) ( TM )Ballistic Glass.Compliment the visuals of your Phone Smartphone display, while providing superior protection against scratches and drops.
Brand:   Case Creation
Color:   Transparent
Price:   241.00
---
CHAMBU Tempered Glass Guard for Blackberry Curve 8530(Pack of 2)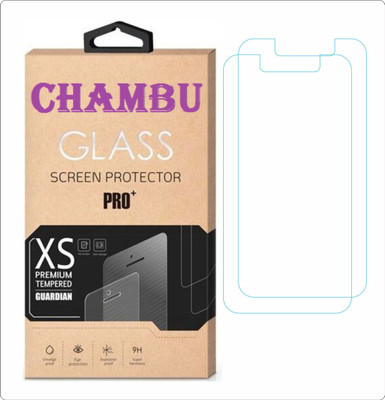 80% OFF
₹ 195.00 @ Flipkart
Check Price @ Amazon
Our Brand tempered glass are made from strong Japanese glass which comes with a 9H surface hardness to protect it from day to day scratches. The 2.5D edge ensures a smooth rounded finish with no rough edges and zero compromise on clarity & transparency. The tempered glass has a special oleophobic coating which make it smudge and fingerprint proof for a clearer screen, additionally, it also comes with an additional layer to make it shatter-proof. The 100% bubble-free technology ensures that you can easily install the tempered glass yourself without any issue.
Brand:   CHAMBU
Color:   Transparent
Price:   195.00
---