TGK Flip Cover for Samsung Galaxy S9 / Clear View Mirror Flip Smart Stand Case Cover for Samsung Galaxy S9(Dark Blue, Shock Proof)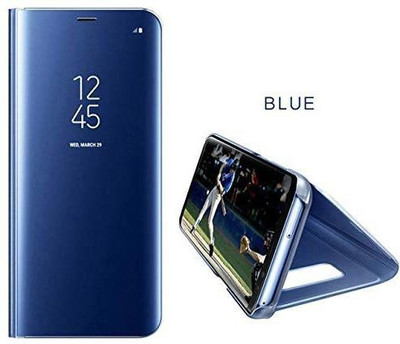 MRP - Rs. 1499
Price - Rs. 719
product description
1.
Easy to view the Message, Don't need to open the phone cover 2.
Flip Cover Case, Elegant clamshell protects the phone 3.
Sturdy firm stent Design, Triangular positioning, with high stability 4.
All Round Protection Phones 360 Degree fit protection, protection in place.
5.
Mirror Flip Cover Case Dazzling Light, Mirror Process.
6.
Smart Full Scree Window Direct through the windows phone, check the time, Let you have a clear View.
7.
Stand Function Convenient to read watch videoes.
8.
Intelligent wake-up, Intelligent induction mobile phone close.
9.
Intelligent Sensing element open the phone set to automatically wake up.
10.
No need to flip answer the phone, No need to open the protective cover, can receive and reject calls, access short message.
11.
Also could be as a stand holder, Not only be as a stand holder.
12.
Anti oil pollution fingerprints Mirror protection sleeve has the function of antifouling and anti fingerprint.
13.
Comfortable grip, good taste preferred Interface material, Skin friendly comfort, fine and not slippery.
you may also like