PRINTCOACH Tempered Glass Guard for Tempered Glass Screen Protection for Redmi note 5 pro(Pack of 1)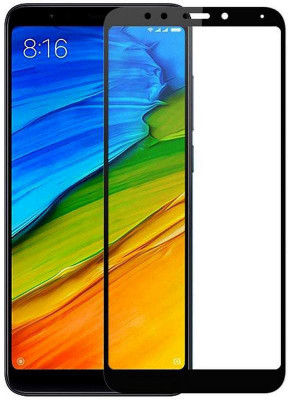 MRP - Rs. 499
Price - Rs. 299
product description
Military Grade Anti-Scratch: Our superior glass is 100 % anti-scratch.
We layer it with vacuum electroplating coating which is used to coat military helicopter to protect from adverse conditions.
Easy Bubble-less installation: One touch install allows for an easy, bubble-less and no fingerprint installation.
Responsive Touch: Fingers glide across smoothly retaining sensitivity, just like your screen.
HD Clarity: with a unique 99.9% light remittance our glass allows you to experience the high-resolution display of your screen.
Anti-Smudge Oleo Phobic Coating: Oleo Phobic coating keeps your screen finger print and anti-smudge while retaining responsive touch.
Any marks or prints are all easily wiped away.
Ballistic Glass: Ballistic grade Asahi glass from Japan, tempered at 400 degrees, absorbs any kind of shock/impact while protecting the screen behind it.
Water-Proof: Water just glides away on the glass.
About JGDWORLD TM- JGDWORLD TM .
goal has always been to provide the good quality products that are, long lasting and in reach for the common man.
you may also like