Roxel Back Cover for Redmi Go(Cute 3D Hello Kitty Soft Tpu Case Girls Case Baby Pink, 3D Case)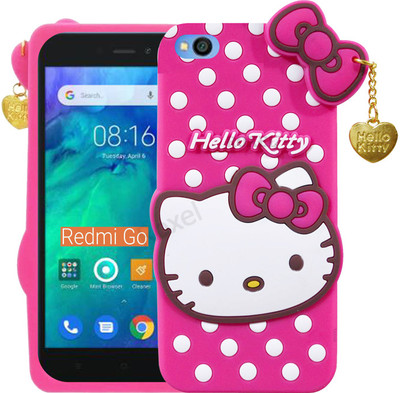 MRP - Rs. 999
Price - Rs. 219
product description
ROXEL ACCESSORIES 100% Brand New Product And Provied a Good Quality and Unique Cases For Your Latest Smart Phones Redmi Go ,Roxel Hello Kitty Back Cover Made of Rubber & silicon material, yet it's light and durable Protect your Phone from scratches, shocks and collisions All buttons and connection port are accessible after attachment Have a good quality back cover Cases Specificatioion.
This Case Is It Would Give Your Mobile A Slim Look, Easy To Handle, Easy To Install.
Easy access to all controls & buttons.Hard Back quality material, protects your phone from bumps, damages and cracks..
you may also like