Case Creation Tempered Glass Guard for LG V40 ThinQ (2019) Tempered HD screen Scratch Protector -Blocks Excessive Harmful Blue Light(Pack of 1)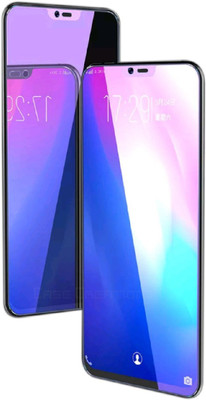 MRP - Rs. 999
Price - Rs. 349
product description
< Protect your Investment >- What if there was a way to keep your mobile device looking as pristine as the first day you bought it? We spend a significant amount of time interacting with our electronic devices.
It's inevitable that our daily use will leave its mark in the form of scratches, abrasions, and just plain old wear and tear.
While there are Tempered Glass designed to protect our devices, more often than not, the added bulk and weight of a protector only seem to make them clumsier to handle.< What is blue light and what is it doing to our eyes? > :- Case Creation Anti-blue light screen protectors protect against Blue light which is also known as HEV ( high energy visible light ).As device makers aim to achieve higher resolutions and vibrant screens, blue light is used as the primary color to light up the screens.Harmful blue light can not be absorbed and shines through the retina to cause damages to macular.Reports around the world have proven the blue light symptoms such as vision deterioration, insomnia and possible causes for several severe health issues.Case Creation Anti blue light screen protectors blocks 90% of the harmful blue light ranging from 380nm - 420nm, helps to reduce eye fatigue and the possibilities of the likely symptoms caused by blue light.
The Real Anti-Fingerprint :- Case Creation Anti Reflection Tempered Glass is a coating that prevents grease from sticking, so a fingerprint won't appear as easy.Matte Tempered glass is always preferable to use as it is much stronger than normal screen protector.
you may also like