Blue Horse Mattress Topper Single Size Waterproof Mattress Protector(White)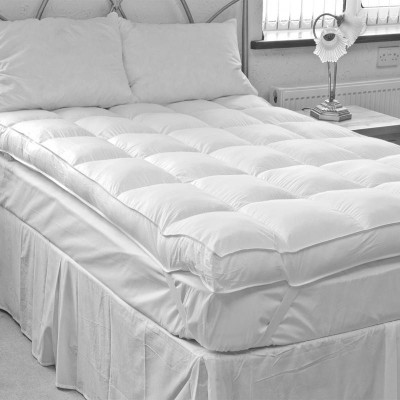 MRP - Rs. 5500
Price - Rs. 4356
product description
Blue Horse High Quality Single Bed Finest Imported super microfiber Mattress Padding/Topper- Dark Blue Features and You can put this on your old mattress as well as on a new mattress.It will give you a more comfort.You can use this in your kids room.
For more softness and luxurious feeling.You can use this in your guest room or as a extra mattress.
sily washable , Durable, fold able.
cotton top layer that assures comfortable sleep.Material: Cotton, Thread Count: mported super micro fibre filling that provides gentle but ample support.
The topper is considered to be superior than memory foam as it has no odour.Baffle box stitched to keep the filling equally spread into square pockets Lay this topper over your old sagging mattress and feel the luxury of a five star hotel Team Blue Horse is working really hard to make sure you have a wonderful sleep as you totally deserve it.
you may also like
Mattress Protectors
From Amazon