Aarzoomic Best HBS-730 wireless Headphone Bluetooth Headset with Mic(White, In the Ear)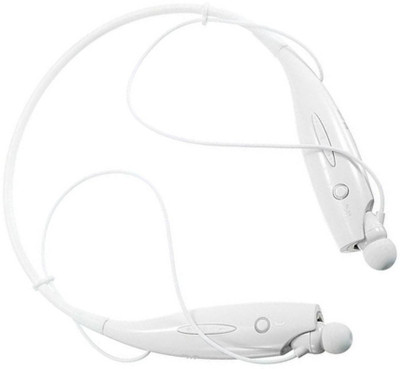 MRP - Rs. 1999
Price - Rs. 899
product description
An around-the-neck wearing style with a body-contoured fit.
This Wireless Bluetooth headset is light yet powerful enough to provide up to 8 hours of music listening time and 10 hours of talk time on a single charge.The earbuds allow for a comfortable fit without falling out.
Easily store in a purse or even a pocket.
Perfect for use in the office, home, gym or outdoors.Does not fit for boxing and other strenuous exercise.Enjoy the simplicity of Bluetooth V4.1 as it delivers instant, energy efficient, hands free connection to almost any devices for Good quality sound and music enjoyment.Can also be turned on or off with the simple touch of a button.
Bluetooth V4.1 provides skip free stereo sound and exceptional in-call sound quality.
Delivers clear and deeply engaging music in CD sound quality.
Noise canceling technology ensures an interruption free listen experience.
you may also like