VK Jewels Splendid Heart Valentine Detachable 18K Yellow Gold Cubic Zirconia Alloy Pendant Set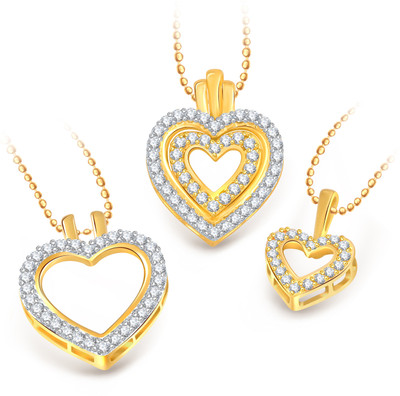 MRP - Rs. 1248
Price - Rs. 318
product description
This VK Jewels Splendid Heart Valentine Detachable Pendant that allows for 3 different looks! The pendant can be worn combined for a double heart look or can easily be detached and worn as an individual simple pendant or as a smaller pendant.
A unique piece with multiple looks! Great for gift or for your personal jewellery collections.
This pendant is made of alloy and studded with cubic zirconia (CZ) stone.
A beautiful combination (CZ) pendant made with top of the line workmanship.
The model of the pendant is made of CAD/CAM design which gives look of real diamond jewellery.
you may also like