Toshiba MQ01ABD050 500 GB Laptop Internal Hard Disk Drive (MQ01ABD050)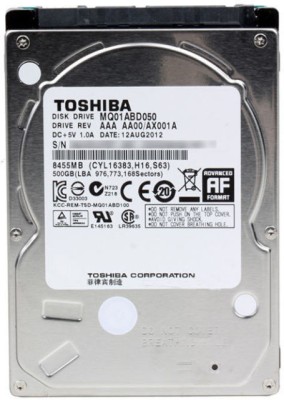 MRP - Rs. 5500
Price - Rs. 3185
product description
This 500 GB internal hard drive from Toshiba is ideal to expand your laptop's internal memory.
Featuring a 9.5-millimeter-high design with only maximum 2 platters, this internal hard disk offers ample data storage in a compact profile.
Thanks to Toshiba's Silent Seek technology, this hard drive delivers a powerful performance without making much noise.
Since it is halogen-free and RoHS compatible,this hard drive is environment friendly.
you may also like