Beardo The Black Velvette Beard Oil (30ml), Wash (100ml) & Wax (50g) Combo(Set of 3)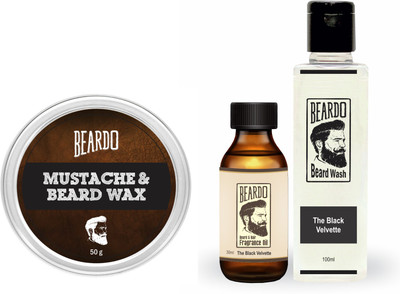 MRP - Rs. 1380
Price - Rs. 1169
product description
Lemon, lavender and linalool come together to bring you the most incredible cure for beard roughness.
The Beardo Black Velvette Beard Oil, Wash & Wax Combo will keep your male pride and joy, looking and feeling like a million bucks.
Lavender is known to alleviate dryness and acts as a natural cleanser.
Lemon is an astringent with almost magical healing and protecting properties.
Linalool to round up the holy trinity of ingredients, is an emollient and scrubs away any residual impurities.
A daily regimen of this beard oil & wash is recommended to keep your mane manageable, soft and full of volume.
Make it a habit and women will make it a point to stop, drool and catcall you wherever your journeys may take you!!
you may also like