TIGERIFY Tempered Glass Guard for Apple iPhone 6S Plus / 6S+ (BLACK COLOR) FULL GLUE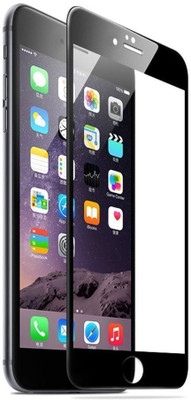 MRP - Rs. 999
Price - Rs. 399
product description
TIGERIFY GLASS Protectors are the latest in state-of-the-art screen protection technology.
Highly durable and scratch resistant/chip resistant, this strong 5D Quality (9H hardness level) protector will guarantee your cell phone the best protection against drops, bumps, scratches and normal wear and tear.
Get all the protection without any bulk.To top it all off the TIGERIFY GLASS protectors are designed to be 99.99% transparent to promote an optimal, natural, crystal clear viewing experience.
Backed by our Easy to Install Guarantee - Simply align the protector with your device and a simple swipe of your finger adheres the protector to your screen.This Tempered Glass has full Glue on it.It will stick to entire part of your phone screen.Easy to install.Just watch 3-4 videos regarding,\"How to apply Full Color Tempered Glass\".You will get idea,and you can apply it by your own.If you buy low price tempered glass,it will not have gum in middle of the glass and it will not stick to entire part of your mobile screen.And when you remove mobile from pocket,the glass will come out and give you touch problems.Because cheap glasses have Gum (Glue) on corners only.But our glass is premium,it has gum on full glass.It will stick to your glass fully and perfectly.It will give you good touch experience.So Buy premium glass only.You get what you pay.
you may also like