Sibagems Red jasper 7 chakra life of tree gemstone pendant Sterling Silver Jade Stone, Sterling Silver, Silver Pendant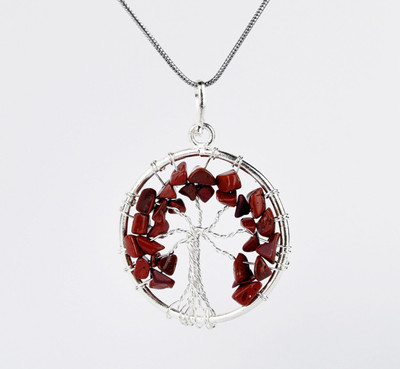 MRP - Rs. 2200
Price - Rs. 999
product description
This handmade tree of life chakra pendant necklace is unique.
when you wear it, it promotes beauty, health, good luck, and healing.
it is a great gift for your best friend, significant other, or anyone who enjoys handmade fine jewelry.this combination of chakra and pendant gives you deep sense of positive energy, very good gift for present.the concept of a tree of life is a widespread mytheme or archetype in the worlds mythologies, related to the concept of sacred tree more generally and hence in religious and philosophical tradition.
Pendants & Lockets
From Amazon