ShopsGoods Cable Accessory Combo for LG G4, X Power, Stylus 3, K10 2017, Stylus 2, V10, Stylus 2 Plus, G3, K10, G3 Stylus, X cam, G4 Dual, X screen, K4, G4 Stylus 4G, G2, K7, Spirit LTE, Magna, L80, G Flex 2, G Flex, G Flex 2, L90 Dual, G3 Dual-LTE, L70 Dual, Spirit, Optimus L5 Dual E615, G Pro 2, O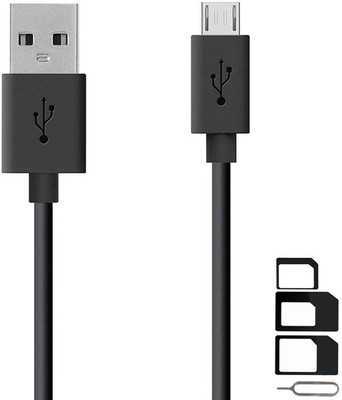 MRP - Rs. 599
Price - Rs. 249
product description
USB A to Micro USB Cable used for charging and data transfer between devices.
Transmits Data Up to 480 Mbps with Error Free.
Supports Up To 127 Devices on Daisy Chain Configuration.
This USB Cable Designed For Connection of Smartphone To USB Supported Devices Including Android Smartphones And USB Charger.
you may also like