The Question of Privacy in Public Policy: An Analysis of the Reagan-Bush Era(English, Hardcover, David Baggins, David Sadofsky)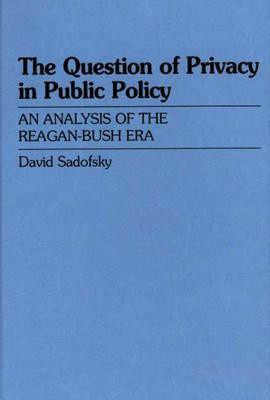 MRP - Rs. 7006
Price - Rs. 7006
product description
This study examines the role of privacy in American political thought, specifically, the rise, implementation, and consequences of the conservative social policies of the Reagan-Bush era as they relate to the question of privacy.
In particular, the work focuses on some of the high-profile social issues of that period: the War on Drugs, so-called family values, abortion, sexuality, and discrimination.
Sadofsky concludes that privacy-invasive public policies such as were initiated in the Reagan-Bush years are expensive, defy the Constitution, and actually cause dysfunctional social behavior.
He also suggests that social behavior in the 1960s did much to create a wave of intolerance in the 1980s, and that progressivism requires a return to the morality of tolerance.
you may also like