Vbuyz Festive & Party Embroidered Women Kurti(Pack of 2, Light Blue, Maroon)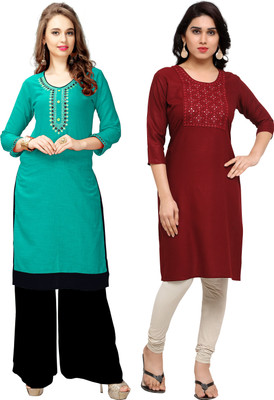 MRP - Rs. 5495
Price - Rs. 892
product description
this brand is popular for their wide collection of fashionable women ethnic wear.
With the hint of neoteric designs on their traditional wear, they suit the style of every woman.
This kurti showcase beautiful color combination with high quality stitching to make it a perfect wear for various occasions.
Buy this party wear Kurti and make your day special.
you may also like