Lili Ankle Length Legging(Beige, Black, Pink, Blue, Pink, Brown, Purple, Maroon, White, Green, Solid)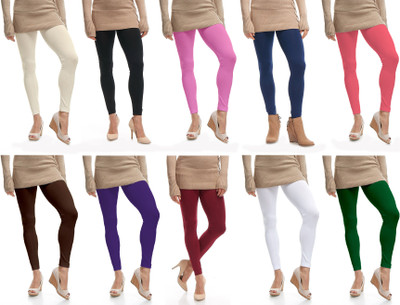 MRP - Rs. 2839
Price - Rs. 1489
product description
You'll love our latest line of ultra soft ankle length leggings.
Bio-Wash quality, great fit, super comfy, stock up with all the colors! Peach skin ultra soft texture with superior stretch fabric provides a comfortable yet sexy look.
Wear casually, formally, or as yoga athletic pants.
Available in 20+ colors to match any style and outfit.
Every color is a must-have for every wardrobe!
you may also like