Nilkamal Freedom Big 1 (FB 1) Plastic Free Standing Cabinet(Finish Color - Pepsi Blue, Bright Red & Yellow)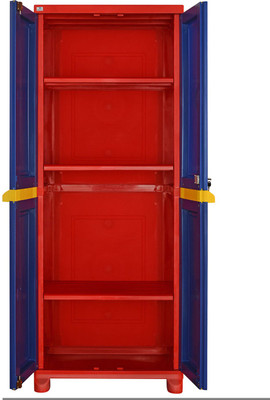 MRP - Rs. 10345
Price - Rs. 8793
product description
Nilkamal brings you this splendid blue colored cabinet without mirror for your exclusive room.
Expertly crafted, this home decor item is a perfect item to grab compliments from the viewers.
Detailed to perfection, this furnishing item is a tough beauty and ensures long lasting use.
This furniture item features a well structured frame with a neat finish.
Further, the classic color of this home decor item add to its beauty.
With ample space to keep your essentials, this decor item makes for a great furniture choice.
you may also like