Saco Foldable Raiser Stand Portable Laptop Lap Pad Cooling Airflow without Cooling Fan for All Model Laptops & Notebooks Laptop Stand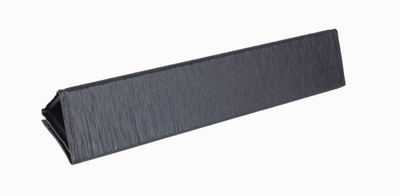 MRP - Rs. 350
Price - Rs. 350
product description
Saco Foldable Raiser Stand Portable Laptop Lap Pad Cooling Airflow without Cooling Fan for All Model Laptops & Notebooks.
A chill mat for your laptop, removing considerable amounts of heat generated by the components inside and keeping them running efficiently.
Non-slip feet keep the stand locked in place for a sturdy setup.
Depending upon your posture and comfort and not only it improves your viewing posture but also helps in cooling down your laptop with air flowing beneath the stand.
Light Weight easy to carry.
Makes Carrying Easy and Holds Your Computer Firm and Steady.
you may also like