Yellow Chimes Lovers Heart I Love You Engraved Rhodium Alloy Pendant Set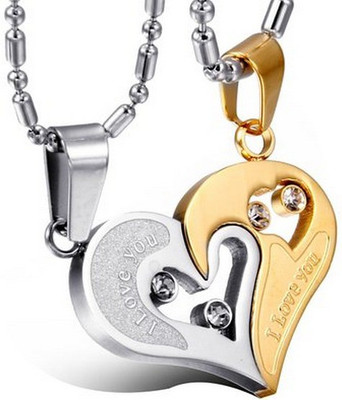 MRP - Rs. 2909
Price - Rs. 540
product description
For the Lovers , tho pendant pair has two pieces of one Heart- each saying ' I LOVE YOU' , that can be joined together making one Heart- a sign of making two soul One, thus keep the feeling of Love safe with each other.
These couple Pendants are fashionable to wear in work or in leisure.
A perfect Keepsake, to maintain the intimacy between you both.One of the Pendants is in Gold color which looks attractive and shines.
And other SHines in Silver.
They Have Crystal Studded in between.
you may also like